Photos of the Week: La Jolla through our readers' eyes
Vincent and Maria Suzara captured this view of La Jolla Cove from the start of the Coast Walk.
(Vincent and Maria Suzara)
Ozzy the osprey performs some acrobatics.
(Penny Wilkes)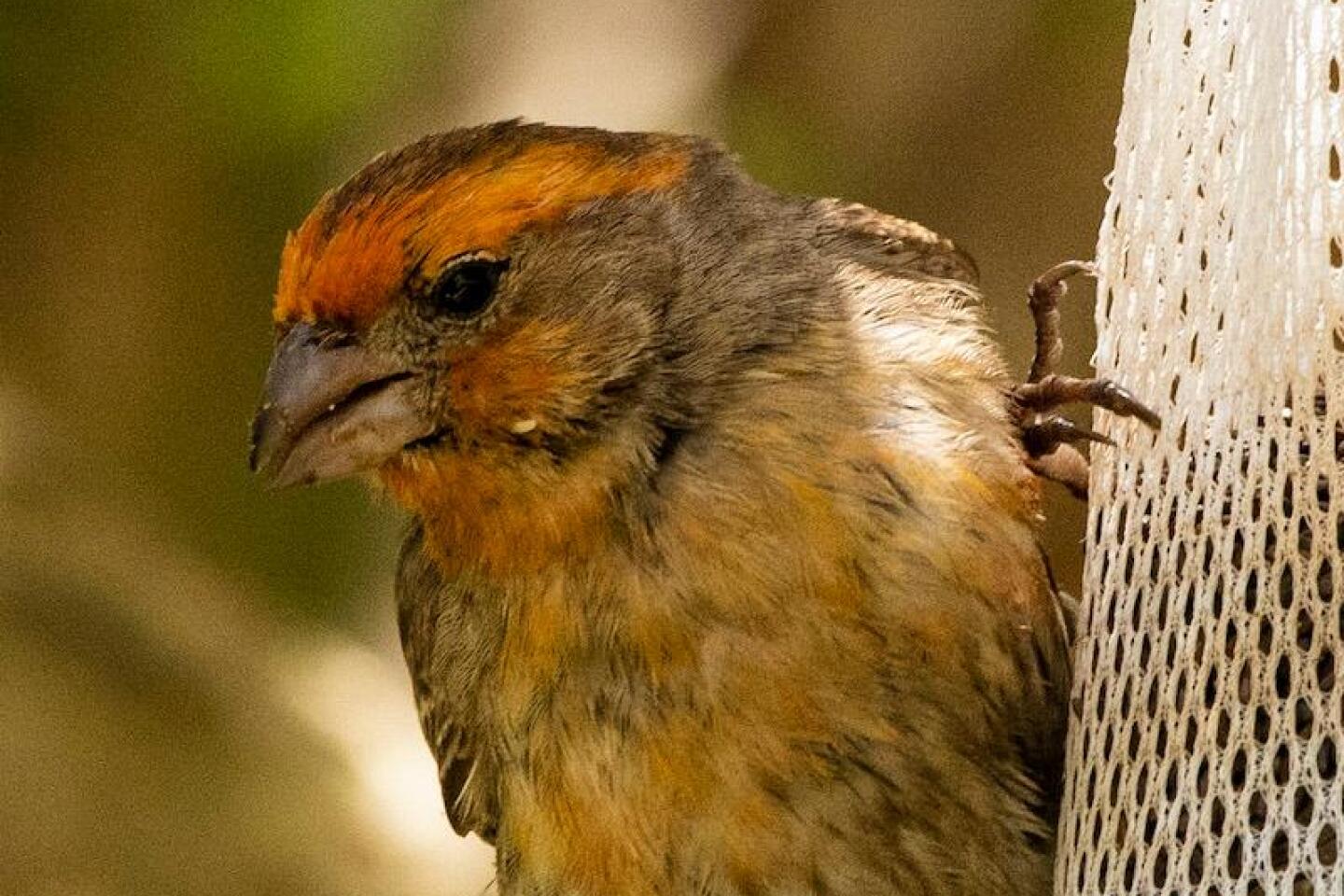 A La Jolla finch strikes a pose for Penny Wilkes.
(Penny Wilkes)
Places near and far (mostly far) are on a directional sign on Draper Avenue at Gravilla Place.
(Richard Wolf)
"Is this shoe my size?" a gull appears to wonder on Walter Munk Way in La Jolla Shores.
(Doris Dickinson)
A boy gets covered in thick sea foam on the beach just before sunset May 19 at La Jolla Shores. The foam was the result of the decay of microorganisms that produced a "red tide" recently along Southern California's coast.
(Hoyt Smith)
The planet Mercury (top), the planet Venus (middle) and the moon (bottom) are captured May 23 from Mount Soledad.
(Pete Ward)
Justin Maletic captured this image of La Jolla Cove before a morning swim.
(Justin Maletic)
La Jolla's spectacular scenery and village atmosphere provide a lot of opportunities for great photos.
Here are some that were taken recently.
Send your photos from around La Jolla to robert.vardon@lajollalight.com and they just might end up in the Light.
Include your name, where the photo was taken and a brief description of what's going on in the shot and what you were doing when you took it. ◆
Get the La Jolla Light weekly in your inbox
News, features and sports about La Jolla, every Thursday for free
You may occasionally receive promotional content from the La Jolla Light.