Locals face up to the coronavirus with a variety of masks
Rick Walker of Bird Rock is smokin' in this neck gaiter.
(Rick Walker)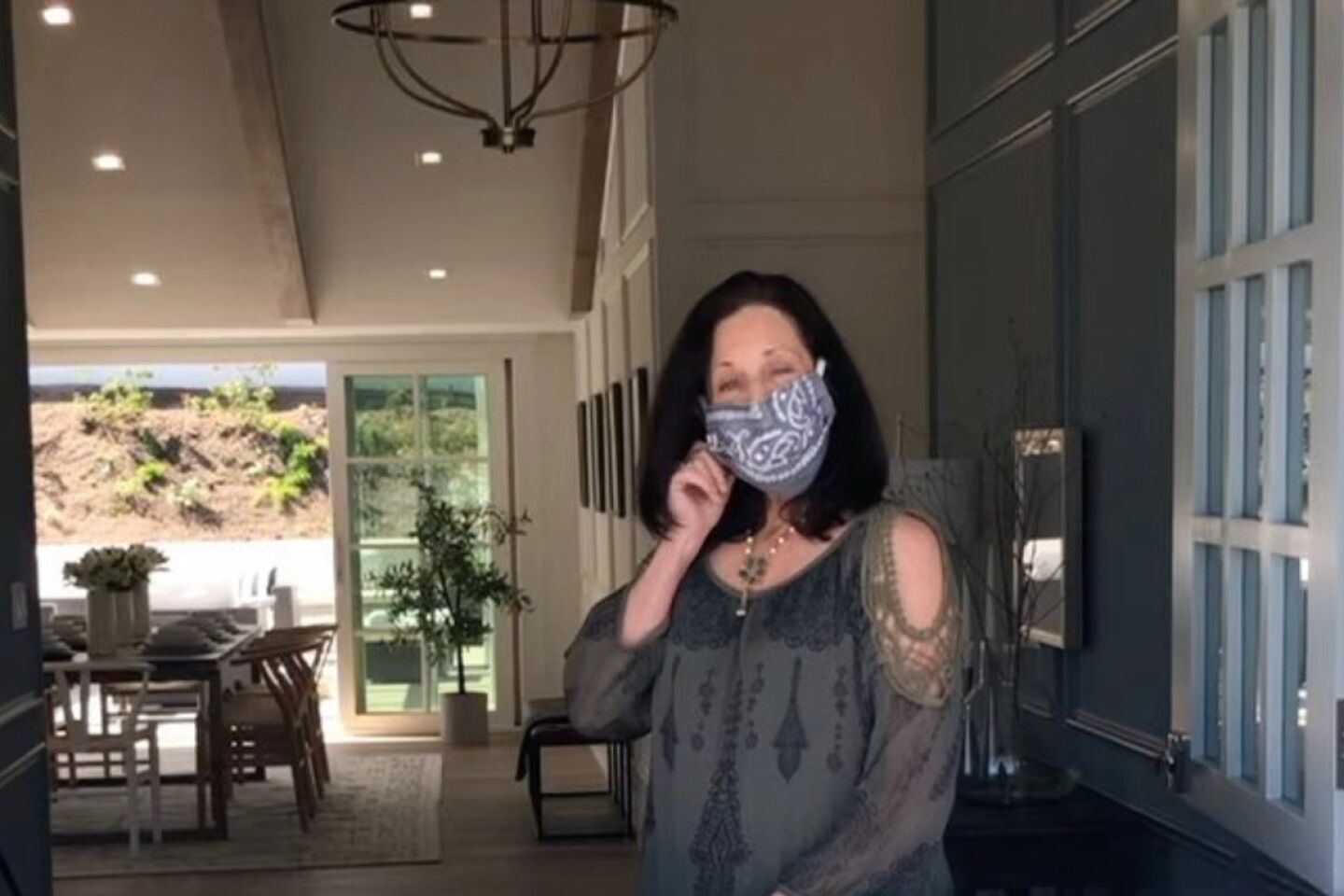 Marti Gellens of Berkshire Hathaway HomeServices gears up to show a listing
in La Jolla Palisades.
(Maxine & Marti Gellens Team)
Anna De Angelis shared this picture of her daughter Elena Grilli, 12, who embroidered her cloth mask with a flying pig, one of her favorite symbols.
(Anna De Angelis)
Robyn Morton of La Jolla is determined to put on a happy face.
(Robyn Morton)
Doesn't look like anything's getting through this facial armor worn by Bill Podway of La Jolla.
(Bill Podway)
Betty Little wears a mask made by her sister-in-law Lenore Little.
(Betty Little)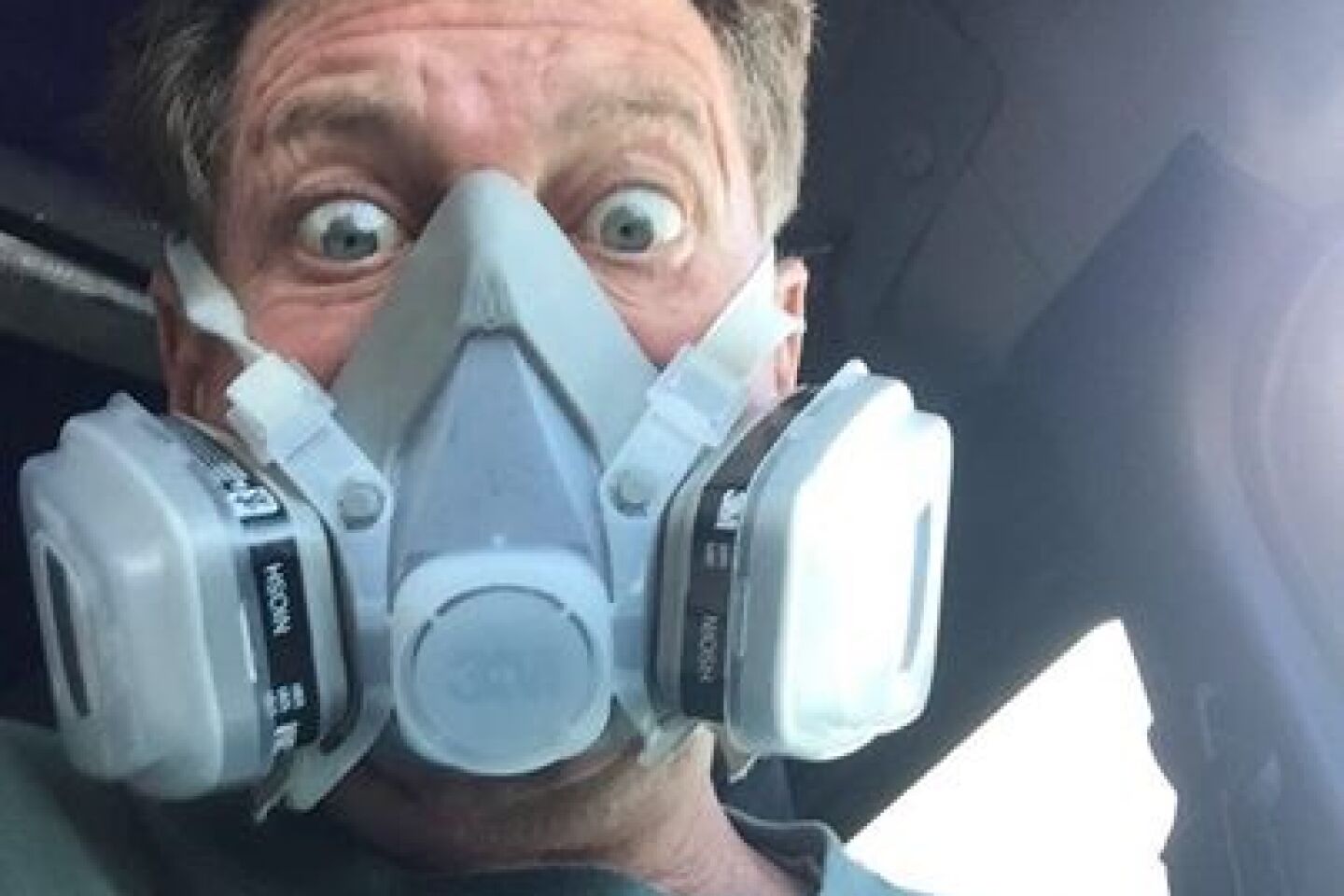 Chris Cott looks prepared for anything in his vapor protection mask.
(Chris Cott )
Connor, Craig and Dawn McCrory don face coverings that Rebecca Grijalva made for family and friends from cotton and antimicrobial fabric.
(Rebecca Grijalva)
Courtney Smyth wears a mask created by Rebecca Grijalva.
(Rebecca Grijalva)
Debbie Schroeder of La Jolla shows her "Alice in Wonderland" mask with her Easter ears.
(Debbie Schroeder)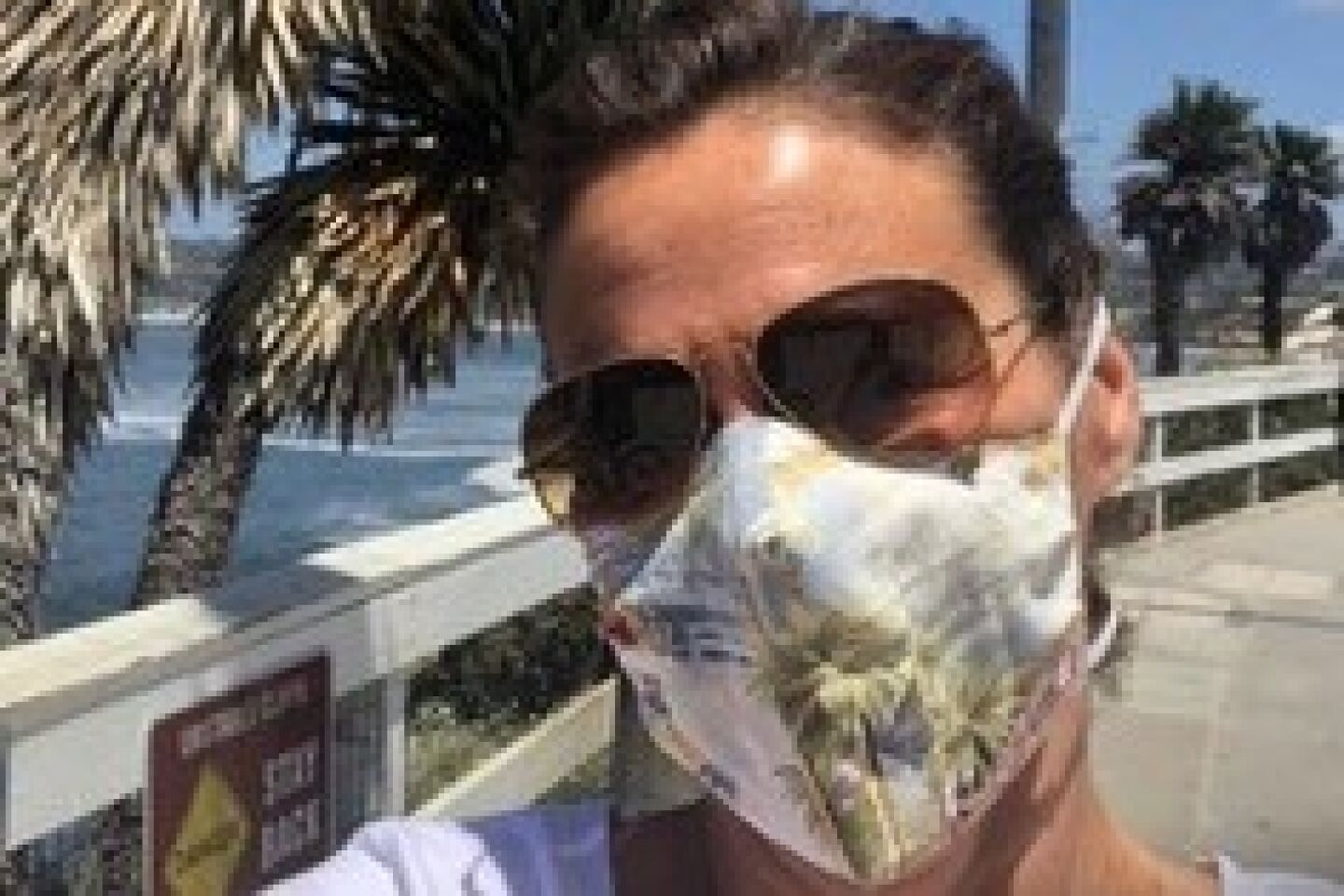 Alessandra Sgubini wears one of the masks that Shari Frymann made from an old bathroom curtain that featured scenes of La Jolla. Frymann is offering a free La Jolla mask to the first reader who emails her at
sharifrench@gmail.com
.
(Shari Frymann)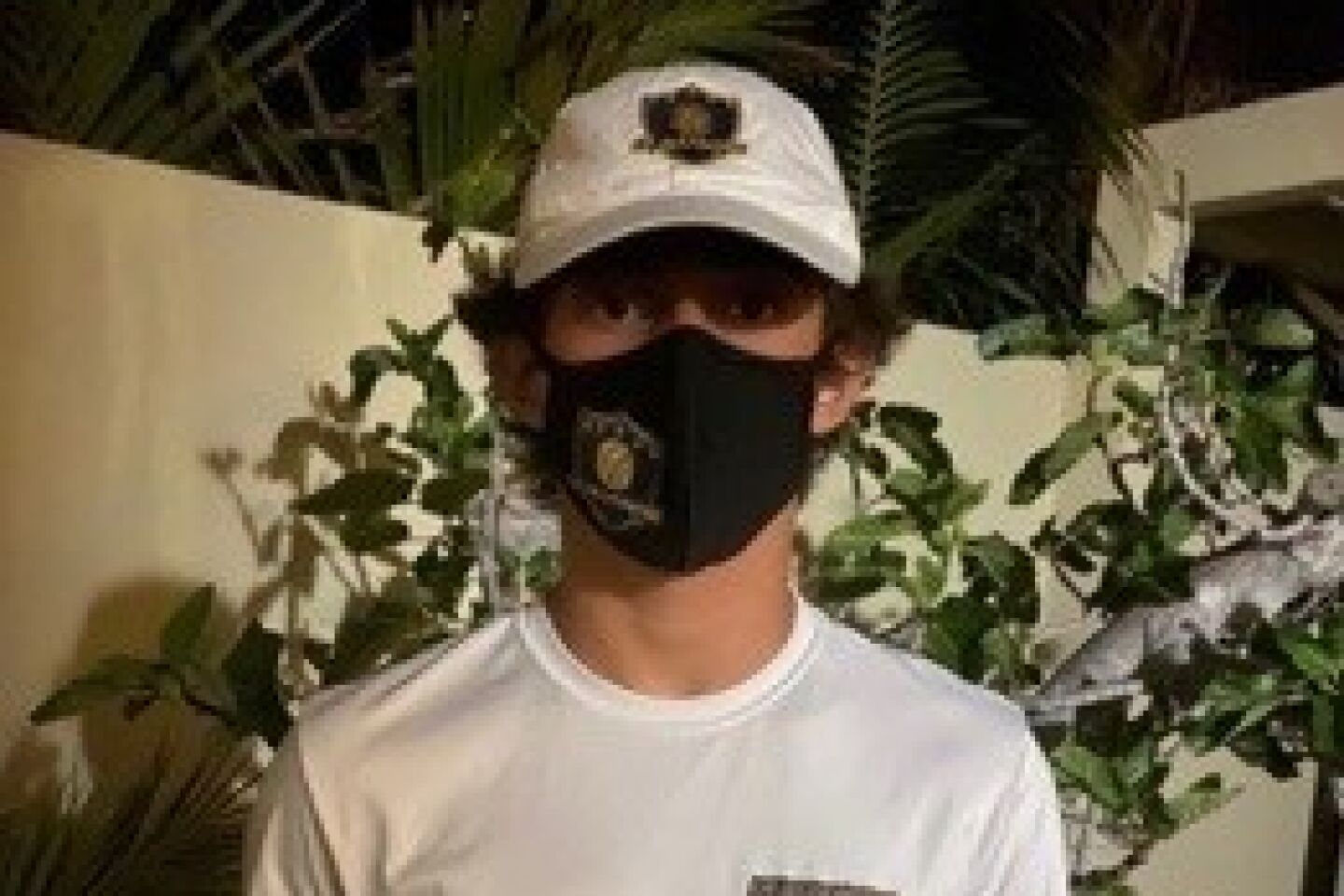 Ashton Horowitz, a sophomore at La Jolla High School, wears a mask that his water polo club, La Jolla United, made. Each athlete was given a free mask.
(Steve Horowitz)
We asked you to show us your masks now that we're all supposed to wear them in public places because of the coronavirus.
And so you did.
Here are some of the facial accessories La Jollans are sporting these days. ◆
Get the La Jolla Light weekly in your inbox
News, features and sports about La Jolla, every Thursday for free
You may occasionally receive promotional content from the La Jolla Light.