Mayoral candidate Barbara Bry sits down with La Jolla Light; explains why she wants to lead San Diego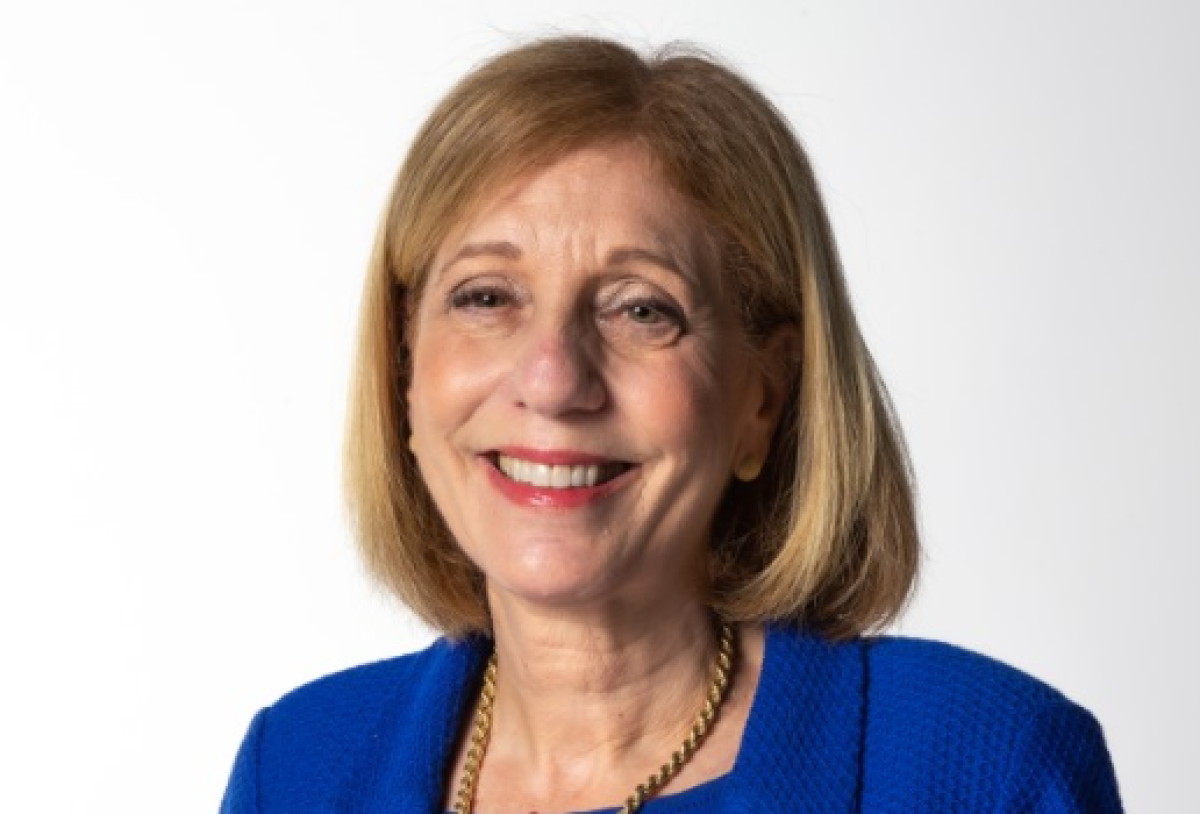 Dear Light readers
In last week's issue, we published Q&As with the leading three candidates for San Diego mayor, as determined by a recent San Diego Union-Tribune/10 News poll. In the introduction to the piece, we stated our premise, intent and space constraints. A staff reporter handled the Barbara Bry and Scott Sherman interviews, while a freelance reporter interviewed Todd Gloria as the bylines reflect.
Working on a tight deadline, we had to go with what we got, which unfortunately was a different set of questions and answers for the Gloria interview, though it was not planned that way. Following the Q&As, we published a report from the La Jolla Town Council Mayoral Candidates Forum on Feb. 17, wherein all six candidates were pictured and quoted.
We apologize for any perceived unfairness or confusion. Scroll half-way down the page to also see Bry answer the Todd Gloria questions.
La Jollans will vote to help choose the next mayor of San Diego on primary election day — Tuesday, March 3, 2020 — ahead of the Nov. 3, 2020 general election.
La Jolla Light recently sat down with the top three candidates running to fill Kevin Faulconer's vacancy — Barbara Bry (D), Todd Gloria (D) and Scott Sherman (R) — and asked each questions compiled by Light staff and La Jolla community leaders and residents.
According to a Feb. 11 San Diego Union-Tribune/10News poll, Gloria has the support of 29 percent of likely voters, followed by Sherman with 18 percent and Bry with 13 percent. (Regretfully, a combination of space and manpower limitations prevented the Light from including the three other candidates — Tasha Williamson, Rich Riel and Gita Appelbaum Singh — who each had 5 percent support or less.)
La Jolla Light interviews with the candidates for the District 1 City Council seat (being vacated by Barbara Bry) can be found on the Light website at bit.ly/2HiADph
The Light's interview with La Jolla resident Barbara Bry — San Diego mayoral candidate and current District 1 City Council member — appears below. Also, see the Light's interviews with other mayoral candidates:
• Todd Gloria: lajollalight.com/news/story/2020-02-20/san-diego-mayoral-candidate-todd-gloria
• Scott Sherman: lajollalight.com/news/story/2020-02-20/san-diego-mayoral-candidate-scott-sherman
———
• Interview with Barbara Bry:
Why did you decide to run for mayor of San Diego?
Barbara Bry: "As you know, I ran for public office for the first time in 2016, after a career as a journalist and high-tech entrepreneur and starting Athena San Diego and Run Women Run, two organizations that empower women. I got to City Hall and was astounded to find a culture of no accountability and no transparency, and I stood up to it immediately and I'm happy to give examples.
I'm running for Mayor because we're only going to be able to solve important issues if we change the politics-as-usual culture at City Hall."
———
What's the biggest issue(s) the City faces?
Barbara Bry: "Homelessness, housing and meeting our Climate Action Plan goals."
———
What makes you uniquely qualified to deal with them?
Barbara Bry: "I've demonstrated, in my time at City Hall, that I make decisions based on data and that I will ask the hard questions. I was the first elected official to oppose the Soccer City land grab, standing up against a popular mayor, weathering a lot of criticism at the time. I was the first elected official to question why 101 Ash St. was sitting empty. It was purchased by the Council before I joined — with Mr. Gloria making the motion and Mr. Sherman seconding the motion — and that building is a money pit for the taxpayers of San Diego.
I have opposed the scooter lobbies, I have opposed Airbnb, and I'm the only candidate who's not beholden to special interests. In fact, the special interests supporting Todd Gloria recently started running $300,000 worth of television attack ads opposing me.
What's also important to know is that I'm one of only two votes to oppose eliminating parking requirements, and I have long opposed eliminating height requirements Citywide. Each neighborhood is different and must be treated with respect."
———
Do you think La Jolla could ever become its own City if it wanted to?
Barbara Bry: "No. I think La Jolla is an important part of the City of San Diego and should remain that way."
———
Tony Crisafi, chair of La Jolla Community Planning Associations, asks: If Measure C (a citizen initiative designed to increase the lodging tax, expand the convention center, and fund streets and homelessness programs) passes, how will you ensure that homelessness is properly addressed, fairly funded and evenly dealt with Citywide?
Barbara Bry: "I am supporting Measure C because it will provide us with the funding to expand the Convention Center, which is an important driver of the San Diego economy. It also, in the early years, provides a significant sum of money to homeless programs and services. As mayor, I will take a data-driven approach to how we spend that money — to make sure that the programs we fund provide effective outcomes.
I'm honored to be endorsed by Father Joe Carroll (Father Joe's Villages), because he believes that my homeless plan, which says that we must address the root causes — which can include substance abuse, mental-health issues and employment opportunities — if we're going to be truly effective. Just providing someone with a place to live is not going to solve our homeless situation."
———
Jodi Rudick, executive director of the La Jolla Village Merchants Association, asks: What are your plans to support small, brick and mortar businesses in light of what some have called the "retail apocalypse"?
Barbara Bry: "There is still room for small businesses who serve their community. And, in La Jolla, I'm particularly excited about Enhance La Jolla, and its efforts already to provide extra services like landscaping and trash pickup, and its long-term plans to make The Village a beautiful, walkable community with a piazza. I think that will bring a lot more people to La Jolla to support the merchants and the restaurants. In addition, The Conrad has opened, which is helpful, and the contemporary art museum will reopen in a year or two, so we will have a real cultural center in La Jolla.
I think, though, we need a successful small business retail community Citywide, and I'm also focused on what we can do in Districts 4, 8 and 9, south of 8, to develop a small business community that both hires from and serves that community. I'm going to use my experience of the last 30 years — including 10 years at the Connect program helping to start high-tech and biotech companies — to create a more vibrant small business ecosystem in San Diego."
———
John Newsam, president of the Bird Rock Community Council, asks: How do you see achieving a best balance between the need for more lower-income housing and the community wish to curb inappropriate development in certain areas, such as on the coast?
Barbara Bry: Fortunately, on the coast, we have a 30-foot height limit, which I strongly support. It could only be overturned by a vote of the people. But it's clear we need to build housing for families at all income levels. We need to build housing for people who work in our hotels and restaurants, for firefighters, schoolteachers, nurses and librarians.
As a Council member, I have voted to increase density along transit, where I believe that it belongs — in Mission Valley, in the Morena Boulevard corridor, in the Balboa corridor and in Midway. By increasing density in these areas, we are able to bring down the cost per unit.
At the same time, I believe we need a major focus on increasing home ownership, which is how most people build up wealth in this country. And this is where the state has a role to play. I would support a state bond measure that would provide down-payment and closing-cost assistant to first-time homebuyers who purchase in urban infill areas or in transit-priority areas. And this money would be used to pay for the fees the developers normally pay, which we need because it pays for the new fire station, the bridge across I-5, the new park. But instead, we can have the down-payment money be used for this infrastructure and allow more people to be homeowners. Many people, like teachers, can afford the payments, but they don't have the down payment."
———
Melinda Merryweather, former head of Incorporate La Jolla, asks what will you do to remove the pollution at The Cove and the horrible smell so we can use our beaches again?
Barbara Bry: "I would like to work with the various state and federal agencies that have authority over these areas to find out what we're legally able to do. As I understand it, it is the sea lions at The Cove who produce most of the issues and I would like to find out what we're legally able to do."
———
Janie Emerson, chair of La Jolla Shores Association, asks: What is the biggest fiscal challenge facing the City in the future (other than the pension problem) and what is your plan to solve it?
Barbara Bry: "The pension problem is still the biggest fiscal challenge facing the City, because we're spending an extra $50 million to $100 million a year on a $1.5 billion general fund paying for the sins of past elected officials who underfunded our pension plan. Long term, my plan is to build a healthy economy in San Diego, so we can build our tax base. And I have a vision for a major tech employment downtown. The revitalization of Horton Plaza is Part One. As mayor, I will do a Request For Proposals for the City Hall, which includes City Hall, Golden Hall and the City Operations Building, with the goal of bringing high-paying jobs to Downtown San Diego, where density is appropriate, and where we already have fairly good transit coming in from the south, from the east and — of course with the Blue Line being completed — from the north.
———
La Jolla resident Karen Dyer asks: It is rare to see police patrolling and there appears to be little enforcement. As an example, traffic violations such as running stop signs, reckless driving, and speeding are a common occurrence. Trespassing in the canyons and on personal property is becoming more and more common. You will recall that trespassers set a fire in one of the La Jolla canyons and treated millions of dollars of property around the canyon. Yet, even after this trespassing issue, the police refused to go into the canyons even with written permission from the canyon owners, the La Jolla Alta Master Council. If you are elected Mayor, how will you address the growing crime problem in La Jolla and Pacific Beach. We have heard much about the causes, but we want to hear your plan and time-frame for addressing these issues.
Barbara Bry: "It is very frustrating when traffic violations and trespassing aren't enforced — issues which impact the safety of our residents and our neighborhoods. As Mayor, I will fully staff code enforcement, which will relieve our overworked police officers from needing to respond to many issues. I will also work with our Police Chief to better utilize our existing police resources while we continue our efforts to recruit new officers. Our focus must be on neighborhood policing so our police officers are visible, which means their presence acts as a deterrent and they are able to develop relationships with the community."
———
Cassandra Dove, a 20-year-old La Jolla resident voting in her first general election, asks: How will you prioritize the environment as mayor and help San Diego be an example for the country as a city taking action to fight climate change?
Barbara Bry: "I support the Climate Action Plan and, so far, the City is ahead of time in meeting its goals, according to a recent report that was released. As a Council member, I was a lead supporter of Community Choice Energy, to set up a separate entity to invest in community energy, to get us off of fossil fuels and to give consumers a choice about where they buy their electricity, with the goal of reducing our electric costs and using the extra money to invest in our communities."
— Learn more about Barbara Bry at barbarabry.com
———
• Barbara Bry's unedited responses to the questions Todd Gloria answered are below:
So, when you look at the City today, what's the major thing or two that's wrong with it?
Barbara Bry: "City Hall is plagued by a lack of accountability and transparency to the people that matter the most, the residents of San Diego. It is impossible to get accurate data in a timely manner on a variety of issues whose solutions are funded by our tax dollars including homelessness, public safety and code enforcement. And it is not just a matter of residents not getting their questions answered and their concerns addressed, but it is also a matter of the City Council being ignored and refused a seat at the table. City administration and politics in San Diego has been taken over by special interest groups that drive the conversation as well as the response.
I stood up to the politics-as-usual culture at City Hall from the beginning of my time at City Hall. I was the first elected official to oppose the SoccerCity land grab. It was astounding that the Mayor had been meeting behind closed doors with SoccerCity for over a year before the Chargers announced they were leaving San Diego. It was defeated in the November 2018 election. I demanded an independent audit of the Public Utilities (Water) Department after customers were overbilled and weren't getting satisfactory answers. Now the department has new leadership. I have been the leader in demanding answers concerning the purchase and due diligence related to the 101 Ash Street building, which has been costing taxpayers $18,000 a day for 3 years, mostly sitting empty. And I have been the leader in fighting against the proliferation of scooters and Short-Term Vacation Rentals.
Transparency and accountability are also a problem with the campaigns of my competitors. You can see it in the campaign finance reports showing my opponents' campaigns are funded by special interests like AirBnB and the former promoters of SoccerCity, as opposed to San Diegan residents. This is why I ran for City council and why I am running for Mayor. I just got sick and tired of the excuses and refusal to represent what is in the best interest of our residents over Sacramento and other special interest groups."
———
The housing crisis shows up in a lot of ways: affordability, homelessness, short-term vacation rentals, height restrictions. It's all tied together, right? So there are a lot of moving parts. Other than the word "priority" —which everyone uses — how do you approach it?
Barbara Bry: "San Diego is in the midst of a major housing crisis. Yet there is a continued refusal by city administration and Mayoral candidates Scott Sherman and Todd Gloria to acknowledge the obvious -- the increase in short-term vacation rentals is one of the key drivers of this crisis.
It is simple supply and demand economics. When existing housing stock gets utilized for short-term rentals (STRs), there are fewer places to live. When there are fewer places to live, prices go up and affordable housing becomes unattainable for lower and middle-income families.
It makes little sense to give developers free rein to build more housing if those new units may be immediately purchased by STR speculators and investors, locking out San Diego residents who are seeking affordable housing. That is why an immediate change is needed — a law that requires all new apartments and homes, whether by discretionary or ministerial approval, be rented for at least a minimum of 30 days.
Currently, approximately 16,000 single-family homes are being used as short-term vacation rentals, as well as a growing number of newly built apartments and condominiums that were permitted as affordable units.
Economic studies reveal that the costs of short-term rentals outweigh the benefits, increasing housing costs, circumventing zoning laws, and creating more income inequality.
In 2017, the San Diego City Attorney issued a memo that short-term vacation rentals are illegal in residential neighborhoods under current zoning laws. In 2018, I led the effort to negotiate a compromise with Airbnb and led the City Council in passing new legislation significantly curbing STRs. Unfortunately, Airbnb spent over $1 million to collect signatures, and the Council was forced to rescind our ordinance because we did not want to subject taxpayers to an expensive election and a costly legal battle.
At that time, I asked the Mayor to enforce the existing law, but nothing happened.
Until last week.
Mayor Faulconer declared, "Given the clear violations, the city's Development Services Department is opening code enforcement investigations and will work directly with the City Treasurer's Office to implement changes to ensure that the municipal code continues to be enforced." Unfortunately, Mayor Faulconer's sudden change of heart is directed solely at new "granny flats," which is only a small part of the problem. My question is why? Why focus just on granny flats, especially when the City Attorney has made it clear short-term vacation rentals are illegal? Enforcement would have an immediate impact on adding homes to our housing stock, unlike efforts to construct new housing, which will take years.
And it is not just Mayor Faulconer. Mr. Sherman and Mr. Gloria talk endlessly of lessening building restrictions and encouraging developers to build more, but neither acknowledges the obvious negative effect of STRs. Sherman has repeatedly stated he is against all regulation of STRs, and Gloria has waffled back and forth regarding his stance on STRs, but as the public record shows, the major vacation rental operators in the city have supported his candidacy.
It's time to enforce our existing laws to make housing San Diegans a priority and to stop a multi-billion-dollar industry from taking advantage of our City."
———
Whose leadership, past or present, do you most admire and why?
Barbara Bry: "I have read 'Team of Rivals' by Doris Kearns Goodwin about Abraham Lincoln's leadership style during one of the most difficult times in our country's history. I admire how much he cared about the future of our country, how hard he worked, and that he brought in men who had run against him as well as men who disagreed with him. (Sadly, only men back then held leadership positions.) I greatly admire Ruth Bader Ginsburg, whose life exemplifies perseverance and a dedication to equality."
———
What do you see as the essential balance in civic discourse?
Barbara Bry: "I believe we must return to civil discourse based on transparency and honesty. Vigorous debate is fundamental to the health of our democracy, but so too is respect for those who disagree, and respect for facts. Successful governance depends on our ability to listen, compromise and execute solutions that benefit all residents and all neighborhoods."
———
If you were to make a presentation to teens and young adults, how would you advise them to view authority?
Barbara Bry: "The simple truth is that no matter the generation, youth will always have some skepticism for authority, and I believe that is healthy for our society. While it is important to have trust in authority figures, whether teachers, firemen, government officials or police officers, I also believe that those individuals must work to earn and maintain that trust. There must be accountability when authority figures do not live up to their professional codes of conduct. Our younger generations should demand high standards for those in authority and demand transparency in communication and accountability for actions."
———
How do you rate the City's progress on the Climate Action Plan so far?
Barbara Bry: "I support measures to meet the Climate Action Plan's emission reduction goals, but I believe the City can do more and faster to meet these goals. We need more ambitious reductions in motor vehicle travel, coupled with stricter enforcement mechanisms, through an effective Mobility Action Plan. As Mayor, I would support amendments to the CAP and provisions in future General Plan Updates to achieve those goals.
The urban core is where the greatest use of transit is likely to occur, so it is vital that we continue to invest in expanding the transit system there. That includes a focus on getting workers to employment centers as efficiently as possible. I would press for prioritizing the expansion of the transit system (both bus and light rail), which currently is too fragmented to be useful for most potential riders. It is also critical that we address first and last mile issues. With the completion of the Blue Line from downtown to UCSD in the fall of 2021, we have an opportunity to demonstrate that we can get people out of their cars on one of our most congested highway routes to the number one employment center in the region. Since taking office, I have been meeting with SANDAG, MTS and the major employers in the UTC area to discuss how the Blue Line can set a precedent for effective public transportation in our region.
In addition to serving more locations, the system must offer more frequent service, must feel safe, must be affordable, and must link with first/last mile transportation options. Increased use of transit will have broad benefits, including reduced motor vehicle traffic, reduced environmental impacts on urban core communities, and a more efficient local economy Achieving these goals will require coordinated action by SANDAG and MTS. I would use my authority as Mayor to influence their decisions in that direction.
I support Community Choice Aggregation as a vehicle to achieve San Diego's climate goals, including 100% clean energy. As a City Council member, I have consistently voted in favor of the adoption and implementation of the complete Climate Action Plan that includes CCA. We have recently approved the Joint Powers Authority and appointed our representative to the Board."
———
Where do you get your news?
Barbara Bry: "Where don't I get my news is more like it...I read everything I can get my hands on, but frankly, the best source of 'news' comes directly from our residents/community members. I have been attacked by my opponents for my relentless focus on scooters, short-term vacation rentals and homelessness, government accountability and transparency — but that is what the residents I talk to express the most concerns about. It is imperative to listen to people and to really hear them, and to take action on their behalf."
———
What do you want the City's relationship with SDG&E to be and how will you get it there?
Barbara Bry: "By reason, of their footprint in our region, the city must have a constructive working relationship with SDG&E. From utility undergrounding to fire safety, we need their cooperation in delivering for our constituents, their customers."
———
What are your plans to support small businesses in light of the "retail apocalypse?"
Barbara Bry: "I am the only mayoral candidate who has started multiple companies and understands the true challenges associated with the creation of jobs and making payroll. The 'retail apocalypse' is a result of many factors. I do believe though that the future of San Diego is going to be determined by our ability to attract and retain talent and new businesses, and that will depend on how efficient City government is in encouraging startups and the assistance the City provides in helping the expansion of legacy businesses. We must examine the "big picture" for small business growth in San Diego, and that means parking, utility costs, recruitment and retainment of staff challenges, etc.
In addition, like much of our country, San Diego has a wage, poverty, and employment rate gap. These inequalities have far-reaching impacts throughout the city and impede its overall growth and livability. This must change. As Mayor, I will focus our efforts on creating a "City of Opportunity" in which people of all income levels can lead productive lives and contribute to their communities. Such a city will rely on the development and maintenance of a strong economy — the foundation that will enable the City of San Diego and its residents to thrive.
In order to make the "City of Opportunity" a reality we will embrace the Innovation Economy vision – the idea that knowledge, entrepreneurship, innovation, technology, and collaboration fuel economic growth. By encouraging and welcoming the development of opportunities in the Science, Technology, Engineering, Arts and Math (STEAM) fields, the City of San Diego will become home to the highest paying jobs and a vibrant local economy."
———
In some communities, residents are very involved. As mayor, what's your job regarding that?
Barbara Bry: "I ran for City Council because I saw first hand how a city can fail a community, and I vowed that when elected, my priority would be to ensure that residents were given a forum to have their voices heard and were encouraged to be vocal. An open and transparent dialogue must exist between City Hall and all San Diego communities, and it starts with the Mayor. The Mayor sets the tone and is responsible to ensure that all City employees treat every community with respect and ensure equity in the delivery of services and facilities. I have an abiding belief that the key to success for any city lies in ensuring that people and communities are equally empowered and exposed to opportunity. And I will work to ensure that this becomes the reality for San Diego."
———
If you could only accomplish three things as mayor, what would they be?
Barbara Bry: "I would protect our neighborhoods. That means public safety (police, fire, and lifeguards), enforcing regulations on short-term vacation rentals, scooters and opposing state legislation that would increase densities and eliminate height and parking requirements. Learn more about my plans here: https://barbarabry.com/issues
I would address our homeless crisis by focusing on the root causes, including mental health and substance abuse issues. This is why I received a rare endorsement from Father Joe Carroll. I am the only candidate with a plan to address this issue, please read more about it here: https://barbarabry.com/issue/homelessness
I will work to make the city government more accountable by conducting public business in public – not behind closed doors. The public deserves to know how their tax dollars are being spent, what works and what doesn't. There should be no secrets. As Mayor, I work for the residents and no one else. Please read more about my plans here: https://barbarabry.com/issue/government-transparency
My focus is on ensuring a safe, clean and vibrant City for all of its residents. I will create an accountable and transparent City government that prioritizes fiscal discipline and ensures that all residents and communities are treated fairly and equitably. I will look to create comprehensive long-term solutions, not the typical short-term political "fixes" that have plagued San Diego in the past. I do not owe the political establishment any favors. I am not looking to climb the political ladder. My goal is to ensure that San Diego continues to be a great place to live for our children and grandchildren and for all residents of our city."
---
Get the La Jolla Light weekly in your inbox
News, features and sports about La Jolla, every Thursday for free
You may occasionally receive promotional content from the La Jolla Light.