La Jolla's WindanSea reopened after sewage spill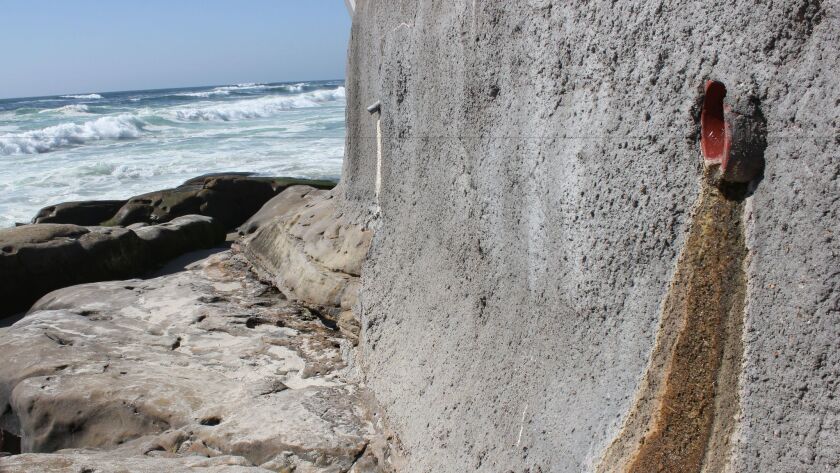 County health officials closed the north side of WindanSea beach early afternoon Thursday, April 20 from Nautilus Street north to Marine Street after a sewage spill occurred at the 102 Fern Glen pump station. Signs were posted to notify beach-goers that about 2,000 feet of beach was closed to human contact with the water. "Danger; contaminated water; keep out," the signs read.
Sample results showed the beach was safe for recreational use, and county officials reopened north WindanSea Sunday, April 23.
An estimated 1,350 gallons of sewage were spilled when a force main, a pipeline that conveys wastewater, broke near the Fern Glen pump station and sewage flowed into the ocean. Water quality samples were collected and are being analyzed to assess further impacts. Warning signs will remain in place until samples come out clean.
The most popular local surf beach, in front of the historical Surf Shack at Bonair Street, was not closed. Keith Kezer, program coordinator of the Land and Water Quality division of the San Diego County Environmental Health Department, told La Jolla Light 2,000 feet of closure was a "good, cautious" area to be secured.
Learn more about how bacteria and sewage affects ocean water and human recreation in the La Jolla Light's series "What are we swimming in?"
---
Get the La Jolla Light weekly in your inbox
News, features and sports about La Jolla, every Thursday for free
You may occasionally receive promotional content from the La Jolla Light.