La Jolla Village Merchants learn of free SDSU business consulting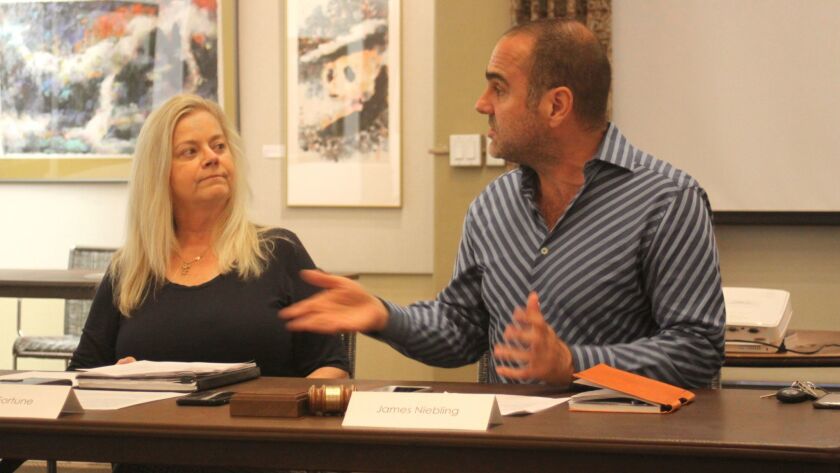 The La Jolla Village Merchants Association (LJVMA) board was briefed on a free consulting program for small businesses during its April 12 meeting at La Jolla Library. Known as Aztec Consulting, the program pairs San Diego State University (SDSU) undergraduate students with small businesses in need of advice.
"We provide around 100 hours of undergraduate and graduate-assisted team time," said student Talena Handley (Class of 2018). "In that time, we create market research, strategies and recommendations, along with an action plan. The student gets educational experience and the business gets a fresh look and consulting advice for free."
She reported that San Diego has 97,000 small businesses, yet only 50 percent make it past their fifth year. "The No. 1 area in which small businesses report needing help, is expansion and revenue," Handley said.
To qualify, business owners fill out an application that includes type of business, number of employees, number of years in business, revenue from the last year and a few more facts.
"It's a short process to make sure we would be the agency that could best help you," Handley told the merchants, "and if we aren't, we lead you to the correct agency." More details at aztecconsulting.sdsu.edu
In other LJVMA news:
Alfonso's space redux: Details are forthcoming in the planned redevelopment of the restaurant space at 1251 Prospect St. that formerly housed Alfonso's Mexican restaurant. Because legal documents are being finalized, the name of the interested restaurant group and other details are not available, but expected in the coming weeks.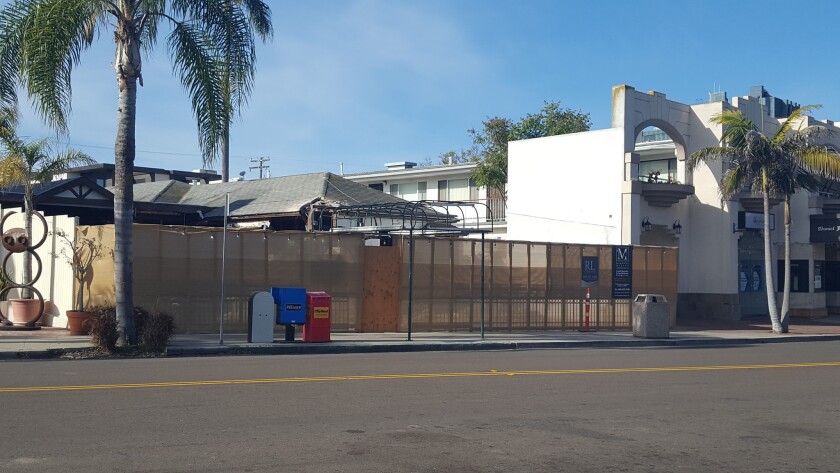 Board seat up for grabs: LJVMA president James Niebling said he is looking to fill a vacant seat. LJVMA executive director Sheila Fortune later told La Jolla Light board member qualifications include: one must be the owner/manager of a business or its designated delegate; the business must be active and current on its La Jolla Business Improvement District (BID) fees; and the business must be located in the BID (of The Village). Interested merchants may call (858) 454-5718 or e-mail info@lajollabythesea.com for more details.
Tourism Authority: Three representatives from the San Diego Tourism Authority (SDTA) were on hand to describe recent efforts to promote San Diego, including print and digital ads placed in strategic places, like Times Square in New York City during the months of December and January. At the conclusion of the presentation, a brief discussion took place about how the SDTA specifically "pitches" La Jolla.
Public relations manager Robert Arends said as part of marketing and meetings with travel writers, SDTA reps describe La Jolla as a place with "a little bit of everything. Within a five-mile radius or so, there's fine dining, arts and culture, outdoor recreation, accommodations, beaches, the whole package," he relayed.
To make sure that both the SDTA and LJVMA are "telling the same story" when they promote La Jolla, Niebling said he'd like to meet with representatives in the near future to make sure there is consistent branding.
LJVMA is in the midst of deciding how to "brand" La Jolla in a way that attracts prospective merchants and guests, and would work with the SDTA as the ideas become refined.
La Jolla Day at Petco: A tentative date for La Jolla Day at Petco Park was set for Sunday, July 30. The third annual event reserves a section at the home of the San Diego Padres baseball team for game-goers who purchase tickets through LJVMA members. Ticket information will be sent out when details are confirmed.
Food Fest: When the Breeders' Cup thoroughbred horse race comes to Del Mar racetrack Nov. 3-4, LJVMA will organize a "signature event" to bring attendees to La Jolla. Spearheaded by member Brett Murphy, the event will likely be a food festival with La Jolla restaurants and "celebrity chefs," he said.
— LJVMA next meets 3 p.m. Wednesday, May 10, at La Jolla Library, 7555 Draper Ave. (858) 454-5718.
---
Get the La Jolla Light weekly in your inbox
News, features and sports about La Jolla, every Thursday for free
You may occasionally receive promotional content from the La Jolla Light.