Torrey Pines Road Corridor begins: New sidewalk, crosswalk systems, bike paths coming to La Jolla
Phase II of the Torrey Pines Road Corridor Project started earlier this month, and will last approximately six months. The scope of work is just under a mile of the thoroughfare, between Prospect Place and La Jolla Shores Drive. The project includes:
A new sidewalk on the south side of Torrey Pines Road between Hillside Drive and Amalfi Street.
A pedestrian crossing on Torrey Pines Road west of Princess Street, with street lighting and crosswalk systems.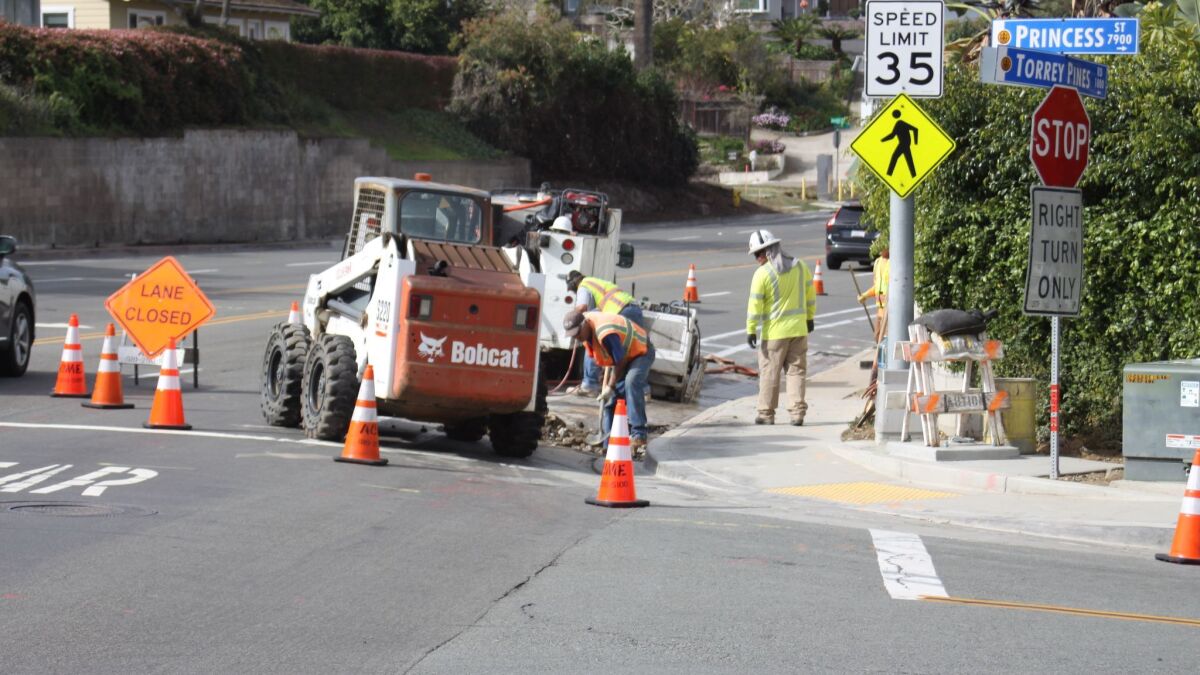 Asphalt concrete overlay with striping of buffered bike lanes along Torrey Pines Road, from La Jolla Shores Drive to Princess Drive, and Coast Walk to Prospect Place.
A HAWK beacon on Torrey Pines Road, mid-block between Princess and Amalfi streets, via lights hung on a mast arm over the street. Until a pedestrian activates the crosswalk, traffic flows uninterrupted and the lights are dark.
A flush stamped and painted asphalt median (the current, raised median will be removed) between Roseland Drive and Hillside Drive.
The Torrey Pines Slope Restoration project, located on the south side of Torrey Pines Road between Roseland Drive and Little Street, is also combined with this project. To create continuity and a safer bicycling path, a buffered bike lane will be installed on both sides of the street in two segments. To accommodate the bike lanes, the vehicular traffic lanes will be narrowed. The lane widths will be adjusted to a 10-foot left lane and 11-foot right lane, a two-foot bike lane buffer and a five-foot bike lane.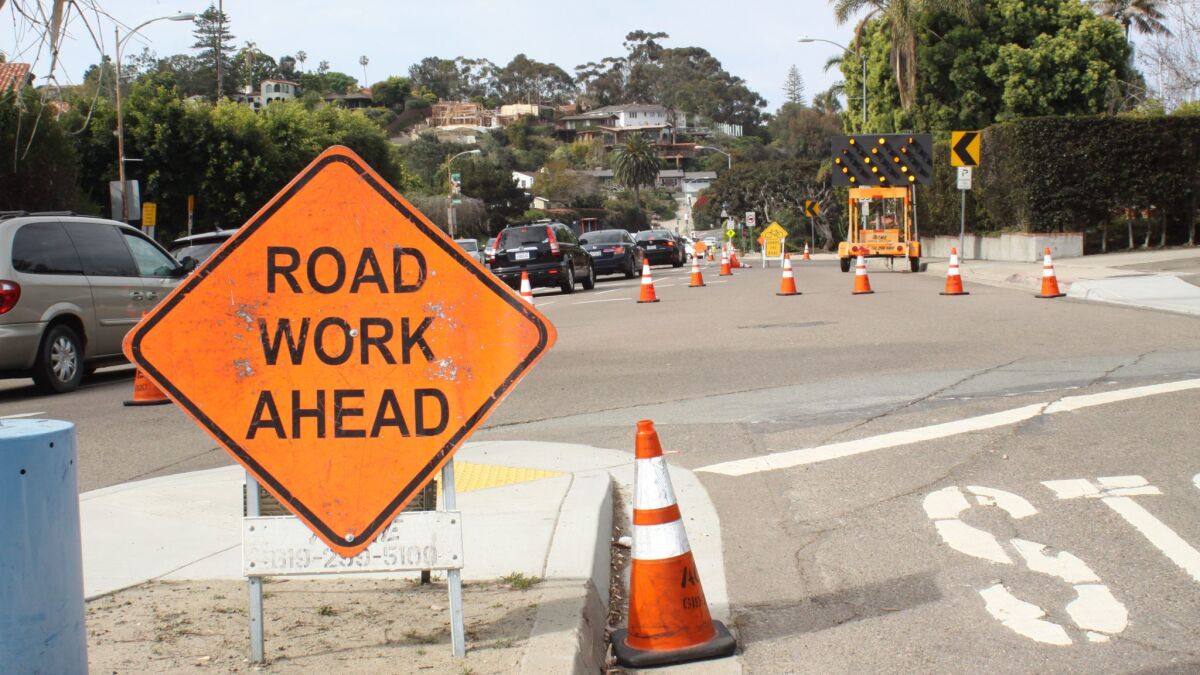 But is that all there is?
One La Jolla Light reader wrote to report that there has been unexplained night work residents were not notified about, and that the left turn lane from Torrey Pines Road onto Little Street had been painted over and effectively removed. City spokesperson Alec Phillipp said this was done to accommodate workers and the City is exploring better ways to notify residents of construction changes.
---
Get the La Jolla Light weekly in your inbox
News, features and sports about La Jolla, every Thursday for free
You may occasionally receive promotional content from the La Jolla Light.