Aftermath of a Tragedy: Mother of three killed in mass shooting in University City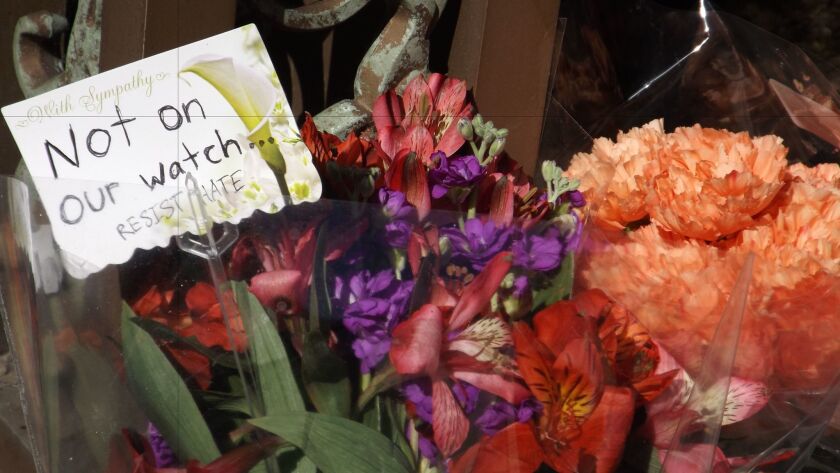 On Tuesday, May 2, the La Jolla Crossroads apartment complex pool reopened to residents after being closed off during the investigation of a mass shooting that occurred there Sunday, April 30. Apartment complex personnel tried to clean up the blood stains, but marks on the concrete pavement were evidence of the tragedy suffered by pool party-goers two days before.
One of the seven gunshot victims, who died from her injuries, was identified as 35-year-old Monique Clark, a mother of three children. Two other injured people were in critical condition (at press time) at Scripps Hospital, but are expected to make a full recovery.
A vigil to remember Clark and bring the community together will take place 6 p.m. Wednesday, May 3 at the 9045 Judicial Drive complex in University City, and prayer services were announced in two area churches, 6 p.m. at Good Samaritan Church, 4321 Eastgate Mall and 7 p.m. First Baptist Church of San Diego 5055 Governor Drive.
Fliers posted at different entrances by the apartment complex management team offered community support through counselors available to residents, confidentially and at no cost. Licensed trauma specialists were on site beginning 6 p.m. May 1. The fliers also read: "The San Diego Police Department has secured our site, and you may stay or return to your home at any time."
There are 1,500 rental units at La Jolla Crossroads.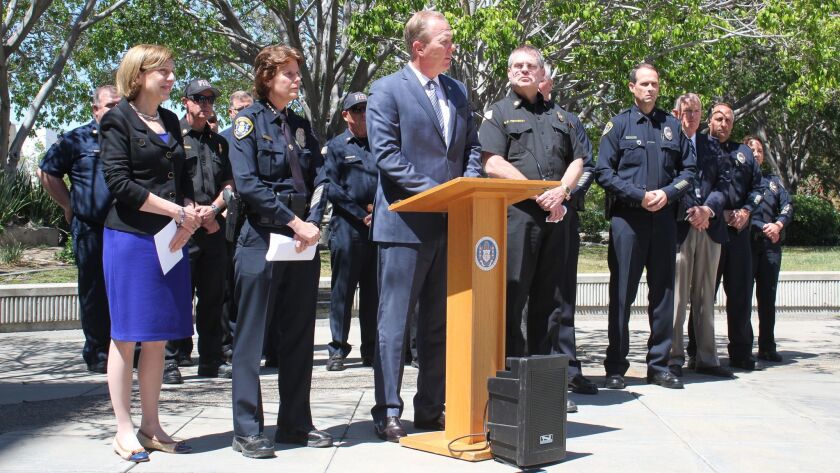 Two gofundme campaigns have been established; one to cover hospital expenses of shooting victims and a second to cover Clark's funeral expenses. The petition, written by her mother, Michelle Fuget, reads, "She is forever my daughter. She is forever her daughters' mother. She is forever in our hearts. Thank you in advance for any and all help in our family's time of need and for respecting this time of grief."
Demetrius Griffin identified himself as the author of the petition to raise funds for the 10 surgeries and related procedures performed by medical personnel on the victims. He was a witness to the tragedy, which he described in these details:
"A white male entered the pool area, around 45 years of age, and sat down near the exit. … The birthday boy went forth to invite him into our party. The conversation did not last long … about 30 seconds before the gunman pulled a handgun out of his waistband. As he raised his gun, he shot the birthday boy two times in the chest. Additionally, he began to shoot at the crowd. He shot one young lady in her left breast and her left arm, another young lady was shot in her leg three times, and a younger male was shot in his left leg. This exhausted his ammunition from that clip, little did we know, there was more ammunition in his backpack. He reloaded his weapon, and began to fire more gunshots."
San Diego Police Department learned that the shooter, 49-year-old Peter Selis, who was shot dead by police officers, was despondent over a recent breakup. "He took a cell phone, called his ex-girlfriend and told her had shot two people and police had arrived on the scene. He continued talking to her, he wanted his girlfriend to listen in. The victims just happened to be present," said Police Chief Shelley Zimmerman at a press conference the next day, where she added there were "zero indicators that the victims were targeted for their race."
That statement was contended by community members and crime victims, who allege that the shooter was white and the victims were black or Latino. A young woman present at the scene, a member of the Marine Corps, told TV cameras she had felt "hate" from the shooter, who according to her testimony told a white person to "leave or die here."
Police have revised their statement, adding that one of the shooting victims, initially identified as African American, was white. The remaining victims are three African-American females, two African-American males and a Hispanic male. A third African-American male sustained a broken bone while fleeing the area, and a Hispanic female security guard was shot at by Selis, "but not struck."
Alliance San Diego, an institution striving to change marginalizing policies by empowering communities, said in a statement that Police Chief Zimmerman had ruled out racial motivations too soon. "Chief Zimmerman made these statements less than 24 hours after the incident and while the investigation remains pending," the statement reads.
Area resident Max Pete told La Jolla Light he was affected by the tragedy, "but I'm not going to stop going to my apartment complex pool. I'm just struck that this (type of crime) can happen anywhere."
To make a financial contribution:
• The gofundme for medical expenses is gofundme.com/3q2z86o
• The gofundme to help cover Monique Clark's funeral expenses is gofundme.com/3q2xigo
---
Get the La Jolla Light weekly in your inbox
News, features and sports about La Jolla, every Thursday for free
You may occasionally receive promotional content from the La Jolla Light.