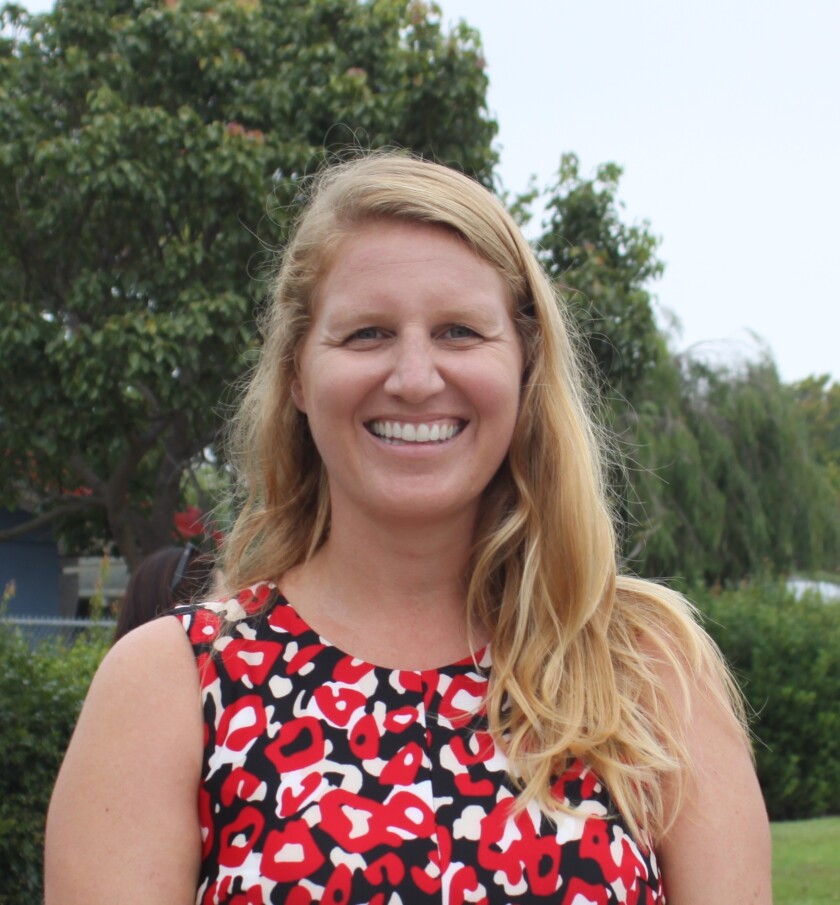 Over the summer, Torrey Pines Elementary School (TPES) principal Sarah Ott announced to parents that she had accepted another position within the San Diego Unified School District, and would be leaving her post. The intention is to have a new principal in place by the time school starts again Aug. 27, she wrote.
Torrey Pines Elementary, 8350 Cliffridge Ave., will be the third La Jolla public school to start the 2018-2019 school year with a new principal. Outgoing Muirlands Middle School principal Harlan Klein moved to The Bishop's School and Geof Martin will step into the Muirlands principal position. Outgoing Bird Rock principal Amanda Hale moved to another department within the district, and vice-principal Andrea Frost was selected new principal. (Frost was unavailable at press deadline, but more information about her appointment will be printed in a future issue.)
In her letter to families, Ott said: "I was recently offered an executive special education position with the district and have decided to accept it. As you can imagine, it has been a very emotional process for me in making this decision, but in the end, I feel that this is the right decision in my professional career. Special education is my passion and I am excited about helping the district to better support students, staff and families around students with disabilities. Although I am sad to leave TPES and the community I have loved and been honored to be a part of, I am excited about a new challenge in my future."
Ott has been the principal for the last five years, and told La Jolla Light she would work to ensure a smooth transition with the new principal. The job was listed on an education website July 11, and will be online for 10 days. Area Superintendent Mitzi Merino will be at the school to receive input from families on principal criteria Thursday, July 19. Community interviews with candidates will be held Aug. 7.
The La Jolla Cluster Association is comprised of parents, teachers and administrators from La Jolla's five public schools. Cluster president Fran Shimp said Ott was "a wonderful principal and will be missed" and that "our community is very pleased with the recent placements at both Muirlands and Bird Rock. I am hopeful the District will take the time, put in the effort, and use community input, to find the perfect fit for TPES as well."
Thanking families, Ott wrote: "I am honored, and feel so fortunate, to have been given the opportunity to be part of this school. During my time here, I have grown close to many students and parents. TPES has been a very special place for me! It will be very hard to say goodbye to the students and their families. I have loved watching the students grow into amazing young people with a zest for life and love of learning. I treasure my memories of them all."
---