La Jolla News Nuggets for the Week of Feb. 16-23: Cove odor appeal denied, attorney suggests making air-quality complaints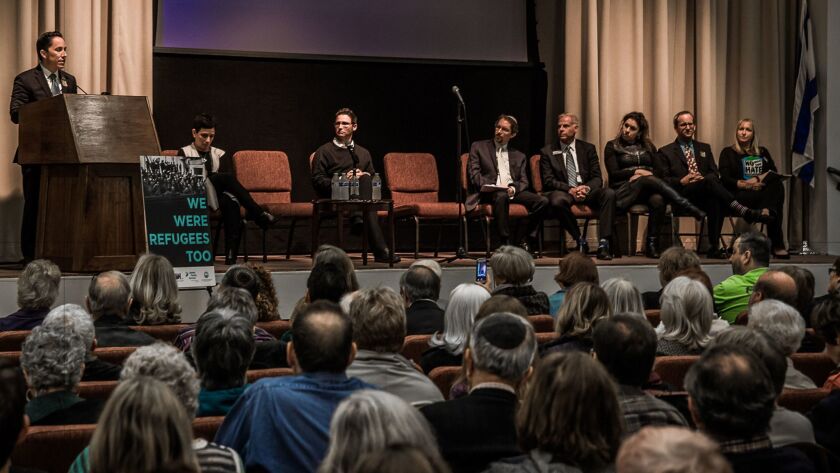 The recent La Jolla-based Citizens for Odor Nuisance Abatement (CONA) appeal, which argued that the City of San Diego is responsible for the sea lion stench at La Jolla Cove and requested the City clean up the sea lion excrement therein, has been denied.
In an opinion filed Feb. 9, the Fourth Appellate District Court of Appeal affirmed the ruling of Judge Timothy B. Taylor that the City is not responsible for the odors. The opinion states, "We sympathize with CONA, but agree with the trial court that any resolution likely lies in the political sphere."
Oral Arguments in the appeal were delivered Jan. 10 by La Jolla Shores-based attorney Norm Blumenthal, who has been representing CONA since it filed the lawsuit in December 2013. Blumenthal argued for an appeal of the trial court's ruling, which granted the City summary judgment and dismissed the CONA case.
In March 2015, CONA filed claims against the City of San Diego for what they viewed as public officials' failure to rid La Jolla Cove of its pervasive odors from bird and marine mammal waste. The judge ruled the City doesn't have a duty to control any nuisance caused by wild animals, and that the City isn't the cause of the odor. This month's appeal ruling confirmed this decision.
As an alternative source of action, Blumenthal's office recommends concerned citizens call the County Air Pollution Control District at (858) 586-2650 and lodge a complaint about the air quality.
Hundreds rally in La Jolla to support refugees
More than 800 people gathered at Congregation Beth El in La Jolla Feb. 2, for a demonstration of solidarity and alliance by the Jewish community in support of refugees and immigrants.
Organized by four San Diego Jewish nonprofits — the Anti-Defamation League of San Diego County, Jewish Family Service of San Diego, Jewish Federation of San Diego and Leichtag Foundation — attendees heard from prominent religious and community leaders about taking action against the recent travel ban, and were reminded of the Jewish community's history as refugees and immigrants.
Speakers included Rabbi Yael Ridberg from Congregation Dor Hadash, Rabbi Nadav Caine from the San Diego Rabbinic Association, Rabbi Scott Meltzer from Ohr Shalom Synagogue, Rabbi Avi Libman from Congregation Beth El, City Council member Barbara Bry and California State Assembly member Todd Gloria.
Bry said the event, "brought together hundreds from different backgrounds to condemn the misguided executive order banning some refugees from our country" and added that she attended because "as a mother and grandmother, I want to leave the world a better place for the next generation. I want my children and grandchildren to know that I stood with refugees in these uncertain and divisive times."
After the speeches, attendees worked their way around the room filling out postcards, learning about Senate Bill 54 that prevents the use of California resources for mass deportations, getting the facts on the refugee screening and resettlement process in the U.S. and learning about volunteer opportunities.
Jewish Family Service of San Diego (JFS) CEO Michael Hopkins said, "We resettle refugees from war zones around the world not because they're Jewish, but because we are. There are 129 people who were already positioned to be resettled by JFS and have had their immigration process halted."
Postal service station at 'The Shops' on the move
The U.S. Postal Service will move the La Jolla Village Station services to a new location within the same shopping center in early March. The La Jolla Village Station will close on Friday, March 3 and reopen 9 a.m. Monday, March 6 at the new location, 8861 Villa La Jolla Drive, Suite 505 in The Shops at La Jolla Village.
Post Office (P.O.) Box numbers will remain the same, but customers will be issued new keys. Keys will be available for pick up at the current location Feb. 27-March 2. Identification will be required to receive new P.O. Box keys.
Monarch Arrendon gallery changes address
Monarch Arredon Contemporary art gallery has moved to a new, smaller Village location at 862 Prospect St., Suite A, and will fully transition by March 1. This new location will support the gallery in its 2017 goal of expanding into national art shows, collaborating with online venues and organizing installations outside the gallery walls. Owner Elsie Arrendo added, "For the last several years our focus has been on the La Jolla and broader San Diego market with particular attention to our locals. We have built a strong community of collectors this way and believe it is now time to expand our reach. Our new showroom is a smaller space which will allow us to be more flexible from both an operational and financial perspective."
The current, 7629 Girard Ave. location will remain open until Feb. 28, exhibiting "Conducting a Symphony: A Rhythm of Visual Perception" by Lei Tang. The first exhibit in the new location will be, "Dancing Shadows" by Randy and Carol Cooper, open 11 a.m. to 5 p.m. Thursday-Sunday and by appointment Monday-Wednesday. (858) 454-1231. monarchfineart.com
Library seeks 'family' photos for next art exhibit
The La Jolla Library Art committee is accepting entries for its third single-subject photo show, "Families." The entry deadline is April 14. Artists may submit up to five images, in black and white or color, with image sizes no smaller than 8x10 or larger than 30x40. All accepted photos must be framed simply in black or wood frames.
According to committee reports, "Families exist in broad interpretations, from a pet rabbit adopted by a cat, to a night shift group of dedicated nurses, or a neighborhood of families established over years! There are no other image requirements or expectations, only that the word 'families' is interpreted personally by each photographer."
Entry forms and show description are available at the library and also online at lajollalibrary.org/your-library/art-exhibits/
Six candidates up for La Jolla Planning Association election
The La Jolla Community Planning Association (LJCPA) will hold its yearly trustee election to fill six vacant trustee seats, 3-7 p.m. Thursday, March 2 at the La Jolla Recreation Center, Irving Gill Room, 615 Prospect St.
The following five candidates will run for re-election and are on the March 2 ballot: Bob Collins, Cindy Greatrex, Sheila Palmer, Bob Steck and Brian Will. Although it was previously reported that James Ragsdale would re-run, he retracted his candidacy during the LJCPA's Feb. 2 meeting. That same night, La Jolla Shores resident Dave Gordon announced his candidacy, and will be listed on the ballot.
Write-in candidates are allowed at the Special Election but must meet eligibility requirements pursuant to the LJCPA bylaws. Only active LJCPA members will be allowed to vote. If you have a question regarding your membership status, e-mail info@lajollacpa.org or visit lajollacpa.org
The last opportunity to attend a meeting and maintain membership (and eligibility to vote in the election) was the Feb. 2 LJCPA meeting.
In the March election, after polls close at 7 p.m., the ballots will be counted, and the tally will be presented to the president who will certify and announce the results that evening. A challenge to the elections must be filed within one week of the announced results. The newly elected trustees will be seated at the beginning of the April meeting.
La Jollan appointed Convention Center Corporation board chair
La Jolla resident Candace Carroll has been elected chair of the 2017 San Diego Convention Center Corporation board of directors.
Carroll is an appellate lawyer with more than 40 years' experience handling appeals in the federal, state and bankruptcy appellate courts. She has served on the San Diego Convention Center Corporation board of directors since 2014; in 2016, she served as vice-chair. She has also chaired the boards of the San Diego County Bar Association and California Women Lawyers.
The Corporation's mission is to generate economic benefits for the greater San Diego region by hosting national and international conventions and trade shows in the world-class facility.
Bloodmobile drive at Koi Wellbeing, Friday
The San Diego Blood Bank will accept blood donations from 9 a.m. to 2 p.m. on Friday, Feb. 17, at Koi Wellbeing, 5632 La Jolla Blvd. Donors must be age 17 and older, weigh at least 114 pounds and be in good health. A photo ID must be presented upon signing up to donate. Donors are encouraged to schedule an appointment, but walk-ins are also welcome. (619) 469-7322. sandiegobloodbank.org
Have a La Jolla news tip?
Call the La Jolla Light at (858) 875-5950
E-mail details to editor@lajollalight.com
---
Get the La Jolla Light weekly in your inbox
News, features and sports about La Jolla, every Thursday for free
You may occasionally receive promotional content from the La Jolla Light.