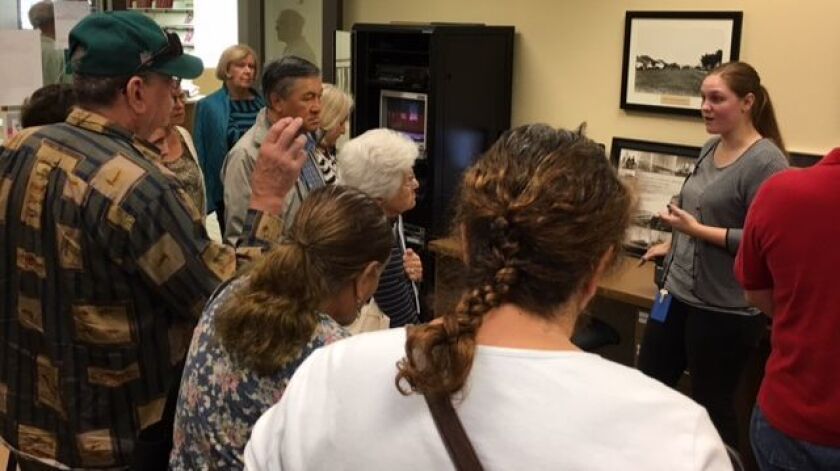 Who doesn't have a box of old VHS tapes or slides in the closet, filled with images of the new baby, backyard barbecues and other treasured memories?
To bring the information on these obsolete files into the 21st century, the first Memory Lab on the West Coast — and second one in the country — has opened and it's located right in La Jolla's Riford Library. The Memory Lab opened April 1 with a small ceremony and will henceforth be open in the upstairs history room.
Funded to the tune of more than $10,000 by the La Jolla-based philanthropy group Las Patronas, the Memory Lab features equipment that takes files found on VHS tapes, VHS-C (aka compact VHS tapes), DV (camcorder), Betamax, audio cassettes, floppy disks, along with photos and slides, and digitizes them to modern files that can be readily accessed and preserved.
Unlike for-profit companies that will take your files and update them for a cost, the Library's Memory Lab will do so for free, thanks to volunteers who will staff the Lab. Branch manager Shaun Briley said the Lab does not have specific hours, but would be open as long as there are volunteers available. To schedule an appointment, call the library at (858) 552-1657. However, the Lab is booked through the end of April.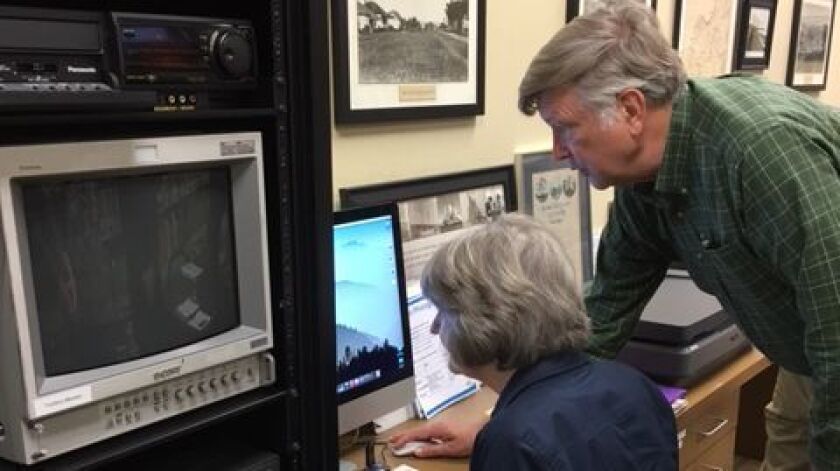 "One of the reasons we have libraries is to help with the storage and access of important information, and to help people link the past with the future," Briley said. "This equipment is getting harder and harder to find, even the library had to shop around on eBay to find some of it because it isn't for sale anymore. … At the Memory Lab, you remain in control of your materials at all times and are present for the conversion and to make your own choices on labeling etc., assisted by our trained volunteers. We will even advise you about how to preserve the originals."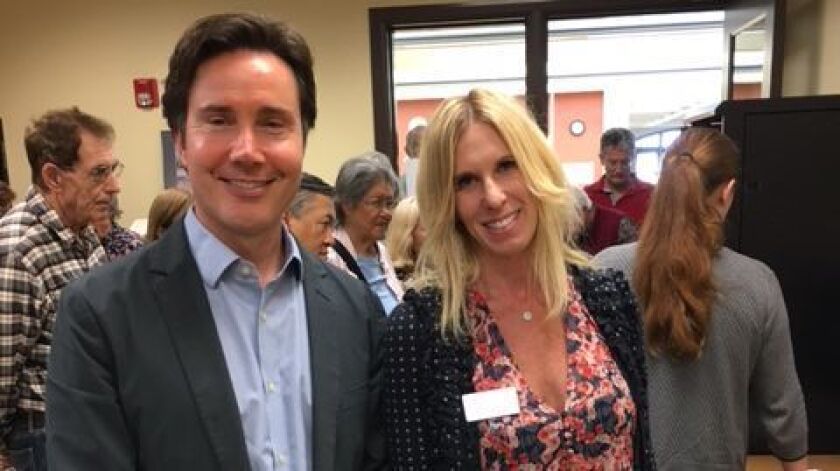 Las Patronas 2016-2017 president Leigh Plesniak said she was "excited" about the project and that the group was happy to fund the "incredible community asset." In her lifetime, Plesniak said she has seen storage devices come and go, such as floppy disks of different size capacities and CDs, to make way for flash drives and digital clouds to come into use.
"It can be hard to keep up," she said. "We have a large aging population in La Jolla and there is all this history in their lives that would be lost of not preserved. The idea is to take things that people have stored and archive them. If these things need to be scanned, their owners can get things scanned and get help."
She added that in looking at her own family, there are an abundance of historically valuable stories that should be preserved and accessible.
"My children have a grandparent who lived in Holland during World War II and apparently a German soldier tried to take the family bike and she stood up to him. The townspeople surrounded him and helped her stand up to him. She was able to keep the bike," she said. "Stories like that give me chills and there have to be more stories like that in this community, so having this Memory Lab is going to keep those stories alive."
IF YOU GO: The Memory Lab is located upstairs at the La Jolla Riford Library, 7555 Draper Ave. To schedule an appointment, call (858) 552-1657. Library hours are 12:30-5 p.m. Sunday; 9:30 a.m. to 6 p.m. Monday, Thursday and Friday; 11:30 a.m. to 8 p.m. Tuesday and Wednesday. lajollalibrary.org
---