Meeting agenda thief strikes again: Public notice removed from La Jolla Recreation Center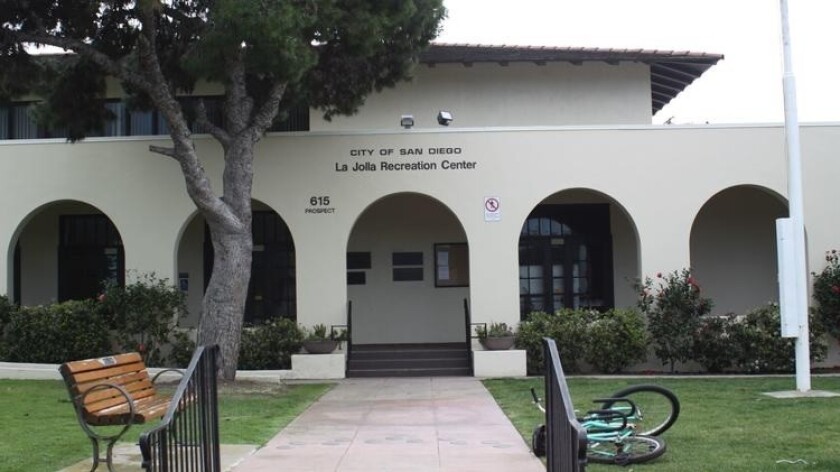 The Wednesday, Jan. 25 meeting of La Jolla Parks & Recreation, Inc., a community advisory board that counsels City staff on matters related to parks and recreation programs, had to be rescheduled to Tuesday, Jan. 31 because the meeting agenda was missing.
Chair Cindy Greatrex reported that the agenda, which had been posted in the La Jolla Rec Center's unlocked glass cabinet as a public notice, had been taken down by an unknown person. "In the last five years, this has happened three times," she said during the Jan. 31 meeting. "It happened once to La Jolla's Traffic & Transportation advisory, once to La Jolla Community Planning Association — which was a huge problem and cost people money in attorney's fees and architect's fees — and then in advance of this meeting."
City communications officer Tim Graham confirmed the disappearance of the public document, but denied that similar episodes have taken place before. "As far as La Jolla Park & Recreation Center staff can surmise, the missing La Jolla Rec Council agenda has occurred this one time. Staff is not aware of a similar situation occurring at this Recreation Center," he said.
The Brown Act, a 1953 state law that guarantees the public's right to attend and participate in meetings, requires that regular meetings are publicized through the posting of the agenda at least 72 hours prior. As a community advisory board, the Jan. 25 Park & Rec's meeting lack of public advertisement forced the board to reschedule.
City staff, who according to Graham are not in charge of posting the agendas, noticed the missing agenda on the required posting date. "Staff notified Recreation Council staff as well as Park & Rec management to ensure all parties were aware and the Recreation Council could take action to cancel or reschedule the meeting," he wrote in an email.
Greatrex said the glass cabinet is open for everyone in the community who wishes to announce an event. "We cannot get a lock for the glass case because the City will not allow it, which is not good because this is the third time we've had a notice removed," Greatrex said.
Graham said that the posting board is kept unlocked so the community may post items as they see fit. If you have information about the missing agendas, please e-mail it to mduran@lajollalight.com
---
Get the La Jolla Light weekly in your inbox
News, features and sports about La Jolla, every Thursday for free
You may occasionally receive promotional content from the La Jolla Light.