Police rule out race as cause in mass shooting at La Jolla Crossroads apartments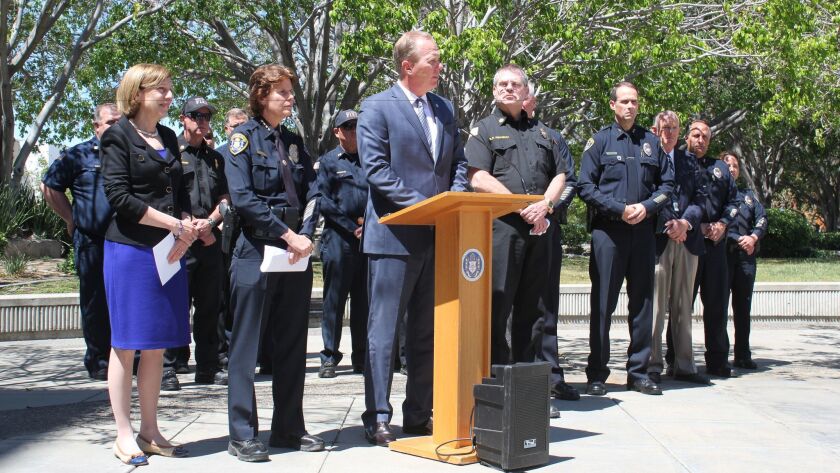 San Diego Police don't believe the La Jolla Crossroads apartment complex shooting in University Town Center, which ended with one unidentified woman shot dead on Sunday, April 30, had racial motivation. "There are zero indicators that the victims were targeted for their race," said San Diego Police Department (SDPD) Chief Shelly Zimmerman at a press conference, May 1.
The incident happened around 6 p.m. April 30 when a white male identified by SDPD as 49-year-old Peter Selis opened fire poolside, wounding seven people, all of them African American or Latino. Police learned that in the days prior to the incident, the shooter and his then-girlfriend had broken their relationship, and police believe the shooting was a way to gain her attention.
Selis, who lived at the apartment complex, arrived at the community pool and laid on one of the pool chairs for 30 minutes. Then, according to Chief Zimmerman, "he took a cellphone, called his ex and told her had shot two people and police had arrived on the scene. He continued talking to her, he wanted his girlfriend to listen. The victims just happened to be present."
Zimmerman said as of 11:15 a.m. Monday, two of the seven victims remain in critical condition. However, she said, "they are stable and all expected to survive." Six of the victims were shot, and a seventh was injured while trying to escape the scene.
The shooter, who also fired at police, was shot and killed by police officers. Zimmerman said he used a 45-caliber handgun during the assault, and the number of rounds shot was unknown at the time.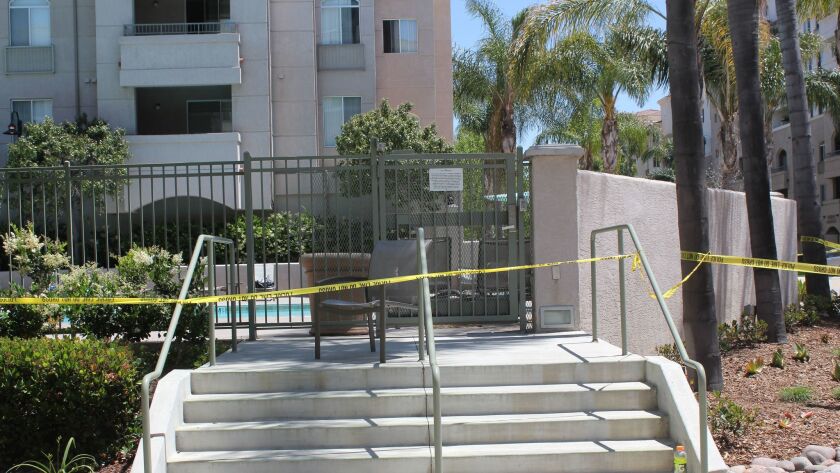 "I want to take a moment to acknowledge the heroic actions of our security personnel who worked not to victimize more people," Zimmermann added.
San Diego Mayor Kevin Faulconer also thanked the medical teams working "around the clock" to give the victims the best possible care, the security forces and San Diegans as a whole "for their outpouring support, coming together as one community. Our men and women yesterday did heroic actions in a horrific situation."
District 1 City Council member Barbara Bry said she was still "in shock" after the shooting. "I cannot think of anything more devastating than losing a loved one to senseless gun violence," she continued, offering her condolences to the families.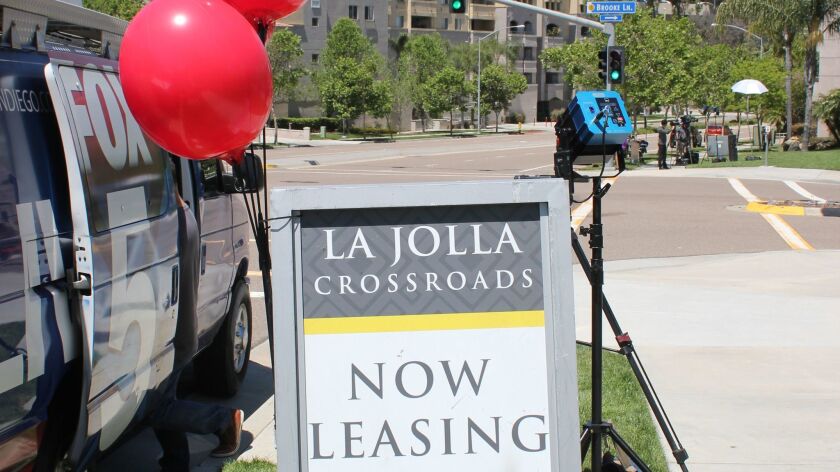 ---
Get the La Jolla Light weekly in your inbox
News, features and sports about La Jolla, every Thursday for free
You may occasionally receive promotional content from the La Jolla Light.