Planning commission to hear Hillel plans in La Jolla; Village, Shores lights back on and more in News Nuggets, April 13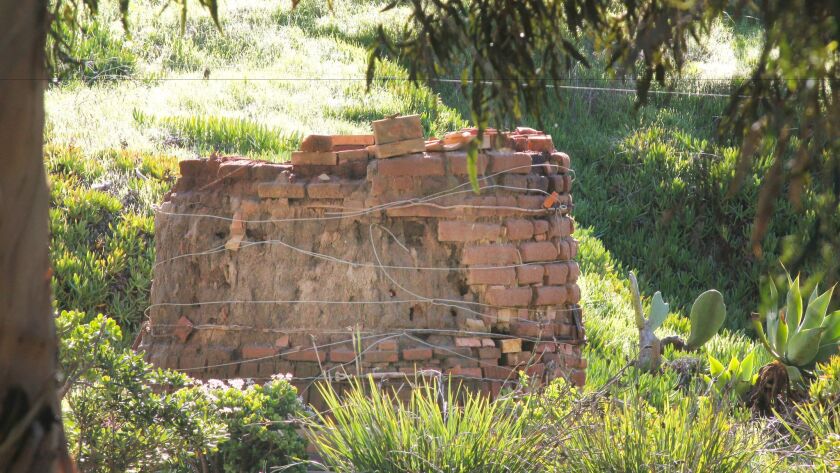 Planning Commission to hear Hillel plans
Plans for the long-debated and oft-rejected Hillel Center for Jewish Life project, to serve Jewish students at UC San Diego, will reportedly be heard by the San Diego Planning Commission, 9 a.m. April 27 in City Council Chambers, 12th floor, City Administration Building, 202 C St. in downtown San Diego.
Proposed for a triangular parcel of land at La Jolla Village Drive at Torrey Pines Road, the project recently received a $5 million donation. It has been under discussion and voted down by La Jolla's community groups for more than a decade.
The building would serve as a "center for Jewish life and support UCSD students," said Hillel executive director Michel Rabkin. "It's an off-campus center for small group meetings, pastoral counseling, holiday celebrations, prayer services and a place for cultural exploration. It's a drop-in center where professional staff will work with students on a day-to-day basis."
However, La Jolla residents such as Pat Granger, who has been fighting the project for several years, suggests "locating a university social organization in a single family residential zone is a violation of the Planned District Ordinance and sets a precedent." — More at sandiego.gov and ucsdhillel.org/glickman-hillel-center
City budget 'town hall' slated for May 6
After San Diego Mayor Kevin Faulconer releases his proposed budget this week, a community town hall meeting will be held for La Jollans to give their feedback and designate priorities, 10 a.m. Saturday, May 6 at La Jolla Village Square community room, 8657 Village La Jolla Drive. RSVP required to District 1 Council member Barabara Bry: barbarabry@sandiego.gov
"It is important that your voice be heard during the budget process so that the City Council can make informed decisions about how to allocate our spending. I look forward to hearing from you," Bry said in her April newsletter.
Following the meeting, the budget will be circulated to various City budget offices and hearings will be held before the final budget will be proposed.
"Public testimony is welcome at all of the hearings, as well as at an evening meeting of the full City Council on May 15. And of course, you can also write to me or any of the other Council members about your priorities," she said. — More at sandiego.gov/cd1
La Jolla Town Council meeting postponed
In honor of the Easter and Passover holidays, the monthly La Jolla Town Council meeting has been postponed one week, and will be held 5:30 p.m. Thursday, April 20 at La Jolla Rec Center, 615 Prospect St. — lajollatowncouncil.org
Village, Shores street lights are back on!
According to City of San Diego public information officer Anthony Santacroce, all street lights in La Jolla affected by a citywide electricity failure were repaired by March 26.
"Since the outages that occurred in mid-March, the circuitry issues along La Jolla Shores Drive, Wall Street, Fay Avenue and Herschel Avenue were repaired and the lights re-energized by the week of March 26," Santacroce said in an e-mail.
Two La Jollans advance in library essay contest
La Jolla Library held its annual Writing for Literacy Essay Contest award ceremony on March 15. The contest was open to all fourth-, eighth- and 10th-graders who selected a favorite book to discuss. La Jolla Elementary student Torin Young and La Jolla High student Daria MacAuslan's winning essays will go on to compete for top prizes in the citywide award ceremony at the end of April. Other winners include La Jolla Elementary students Daniela Vinolo and Coco Scoma, and La Jolla Country Day School students Jack Levin, Megan Mansukhani and Andrew Staten.
Pottery Canyon kiln to be 'evaluated'
The 6-foot historically designated kiln adjacent to Pottery Canyon Park, a municipal trail off Torrey Pines Road, is being evaluated by a specialist in historic preservation, said City of San Diego supervising public information officer Arian Collins.
After a controversy involving the crumbling state of the resource (read bit.ly/PotteryCanyon), the City issued a Civil Penalty Notice and Order for un-permitted work taking place on site to Lai Ngai, who owns the property where the kiln stands. However, Ngai told La Jolla Light no construction work had been done since he purchased the property in 2013. He confirmed hiring an architect, who is in communications with the City.
From the City's perspective, the development of an evaluation report on the kiln is enough action to refrain from issuing penalties to the property owner, however, "a time-frame has not been determined."
Collins said Code Enforcement Division staff will continue to monitor the issue "to ensure forward progress is made."
Lead testing coming to La Jolla public schools
San Diego Unified School District (SDUSD) began testing drinking water for lead at San Diego public schools and charter schools on district land, April 4. By the end of the school year, the district expects to sample the water at all facilities.
Authorities said no signs of lead contamination have been found prior to testing, and the district-wide testing is underway due to "an abundance of caution," wrote La Jolla Elementary School principal Donna Tripi in an e-mail blast. "If results indicate that there is lead above allowable levels, district staff will determine the source of contamination and take appropriate action on a case-by-case basis," she said.
SDUSD communications liaison Samer Naji told La Jolla Light testing started at the south end of the district and officials will make its way north in coming weeks. Testing will occur in the early hours of the day before school starts, and up to five samples will be taken at every school. — sandiegounified.org/watersampling
Golden Triangle Rotary blood drive, April 22
La Jolla Golden Triangle Rotary Club will host a mobile blood drive in partnership with San Diego Blood Bank 12:30-5:30 p.m. Saturday, April 22 at Nobel Park Recreation Field's parking lot.
In a press release, the rotary highlighted the need to give blood for hospital patients. "About 1 in 7 people entering a hospital need blood. One pint of blood, which is the amount volunteers give when they donate blood, can save up to three lives," it reads. Donors must be age 17 or older, weigh more than 114 pounds and be in good health. Walk-ins welcome. To schedule an appointment call (619) 469-7322 or visit sandiegobloodbank.org
Tickets on sale for 'Vikings at The LOT'
Tickets are on sale for The Foundation of La Jolla High School's spring fundraiser, "Vikings at The LOT," 6 p.m. Thursday, May 11 on the grounds of the movie theater at 7611 Fay Ave. Event includes dinner, cocktails, an auction and movie screenings at $110 per person. Underwriters of $500 or more will receive two tickets to the event. foundationofljhs.com
Have a La Jolla news tip? E-mail details to editor@lajollalight.com or call (858) 875-5950.
---
Get the La Jolla Light weekly in your inbox
News, features and sports about La Jolla, every Thursday for free
You may occasionally receive promotional content from the La Jolla Light.