Cindy Greatrex hearing continued to Nov. 29: Day one of testimony given Nov. 14 - Greatrex is accused of stealing more than $67,000 from La Jolla Recreation Center funds
Due to lengthy testimony and cross examination on Nov. 14, the preliminary hearing in the case "The People versus Cindy Greatrex," could not be completed in one day and was continued to 9:15 a.m. Nov. 29 in San Diego Superior Court, with Judge Amalia L. Meza presiding.
At issue are charges against La Jolla resident Cindy Greatrex, who is accused of stealing more than $67,000 from La Jolla Rec Center funds during her time as a La Jolla Park & Recreation, Inc. president.
Greatrex is accused of making out company checks payable to herself from the La Jolla Park & Recreation, Inc. accounts and withdrawing cash and depositing the amounts into her personal accounts. According to court documents, the total loss was $67,935.86.
Greatrex claims the funds were used to reimburse herself for purchasing grant-writing fees that she did "over a long period of time" on behalf of the Rec Center in her role as chair of the La Jolla Park & Recreation, Inc. board.
During day one of depositions, the People's witnesses Mary Coakley Munk (acting La Jolla Park and Rec, Inc. board chair), La Jolla Rec Center Director Nicole Otjens and investigator Bernie Pieceno took the stand, and all but the latter were cross examined.
What came to light were changes in the La Jolla Rec Center financial policies under Greatrex's leadership, questions about the validity of the grant-writing firm contracted, the announcement that the board did not approve of Greatrex's actions, and the fact that La Jolla Park and Rec, Inc. checks were written to external contractors for services not pertaining to the Rec Center.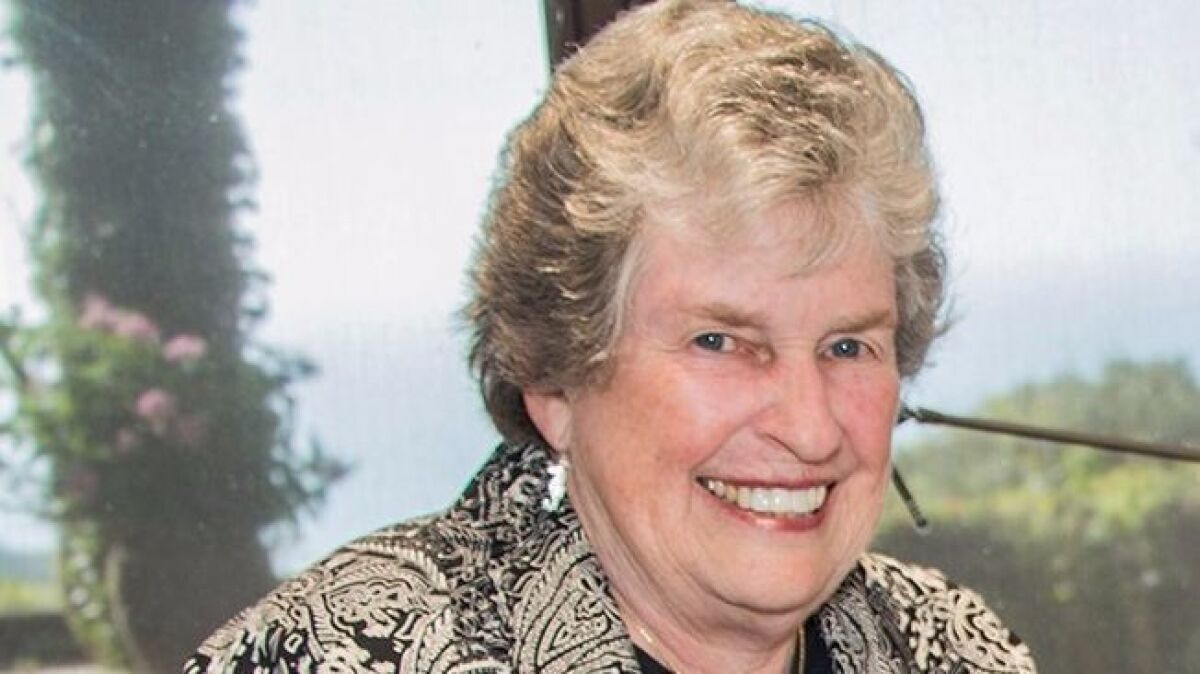 Reportedly, when Greatex became Rec Council president in 2016, she asked the City of San Diego that financial responsibilities be changed to grant the acting La Jolla Park & Rec president access to bank accounts, checks and debit cards (which, at that time, was Greatrex). According to meeting minutes, this change was not voted upon by the board.
Further, the legitimacy of the grant-writing firm Greatrex used, American Field Consulting, was questioned. In the course of investigation, members of La Jolla Park and Recreation, Inc. were not able to contact representatives from this firm. And while the address is listed as being in Chicago, at one time, the phone number had an 858 area code. The phone number now reflects a Chicago area code. The board has also yet to receive any grant money from their services.
Coakley Munk also stated that the board was of the impression that Greatrex was writing the grants herself, rather than paying a firm to write them. She said the La Jolla Park & Recreation, Inc. board would "absolutely not" have approved such an expenditure.
Lastly, during Pieceno's testimony, he reported finding checks that were issued to contractors for services not related to the Rec Center, chiefly, web development services for the La Jolla Community Planning Association (of which Greatrex is the former chair) and Independent La Jolla (of which Greatrex is listed as president); and sign-making services for United Nations Association of the United States of America (of which Greatex is listed as vice president and director).
Pieceno also said there were large cash withdrawals and checks made out to and signed by Greatrex that had "Reimbursement" in the memo, but could not corroborate the expense for which she was reimbursing herself.
Pieceno's testimony was cut short as the courts were closing for the day. He will resume his reports when the hearing continues. Greatrex's attorney did not call witnesses, nor did Greatrex offer her defense; these will also be provided at the Nov. 29 hearing continuation.
A preliminary hearing is to determine whether there is enough evidence to proceed to a trial.
---
Get the La Jolla Light weekly in your inbox
News, features and sports about La Jolla, every Thursday for free
You may occasionally receive promotional content from the La Jolla Light.