Flu outbreak up six-fold over last season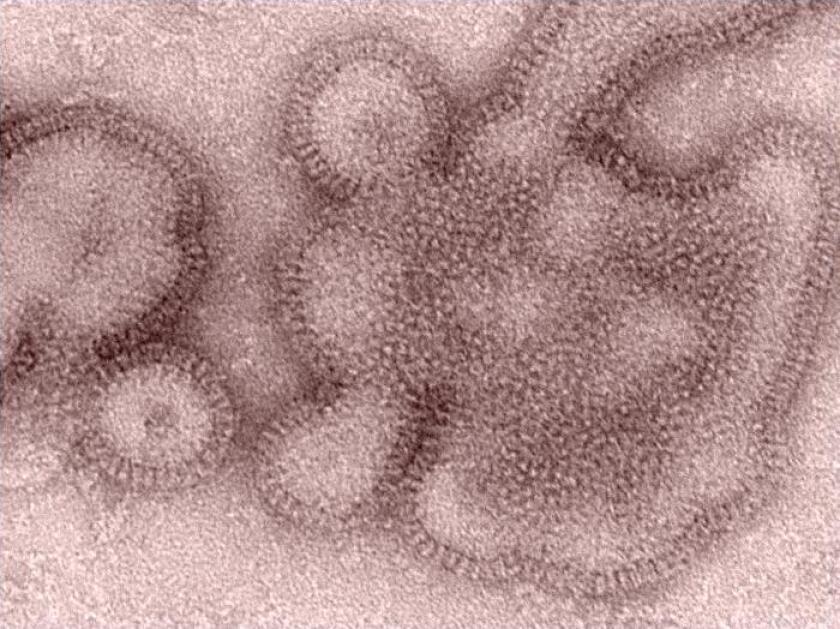 If you have the flu — or you know someone who does — you're not alone. San Diego County Department of Health & Human Services confirmed a total of 563 cases of influenza reported in mid-December — that's more than double the 227 cases reported a week earlier.
As of Dec. 27, nearly 2,227 new flu cases were reported in one week, raising this season's total to 3,873. The "flu season" is considered the fall and winter months. A 91-year-old man with underlying medical conditions died Dec. 13, bringing the death-related total to 11.
By the numbers
For the week ending Dec. 23 (La Jolla Light deadline), the Health & Human Services Agency Influenza Watch report revealed: "Emergency department visits for influenza-like illness is 7 percent of all visits (5 percent the previous week); lab-confirmed influenza cases for the week are 2,227 (563 the previous week); total influenza deaths to date are 11 (4 at this time last season); total lab-confirmed cases to date are 3,873 (599 last season)."
The Centers for Disease Control (CDC) adds that its FluView report for the last week of December 2017 showed "seasonal influenza activity increased sharply in the United States." The number of states reporting widespread flu activity jumped from 23 to 36, including California.
For the week ending Dec. 23, the proportion of people seeing their health-care provider for influenza-like illness was 5 percent, which is above the national baseline of 2.2 percent.
Vaccine watch
While the reason for this year's increase in flu cases has not been confirmed, unpublished CDC estimates of vaccine effectiveness are at 39 percent for this year. However, none of the test sites are in California.
Nevertheless, the County still advocates for getting a flu vaccine as a measure of prevention. The flu vaccine is available at doctors' offices and retail pharmacies. Those without medical insurance can go to a County public health center to get vaccinated. For a list of locations, visit sdiz.org or call 2-1-1.
"Influenza can be deadly, especially for the elderly and the very young," said Sayone Thihalolipavan, M.D., M.P.H., County deputy public health officer. "The number of flu cases that were reported the last week of December is the highest in a single week that we have seen in recent years. We urge the public to get vaccinated against the flu."
(Note: The nasal spray flu vaccine is not recommended for 2017-2018 flu season.)
Signs and symptoms
The CDC states that people who have the flu often feel some or all of these signs and symptoms that usually start suddenly, not gradually: fever or feeling feverish/chills; cough; sore throat; runny or stuffy nose; muscle or body aches; headaches; fatigue (very tired); some may have vomiting and diarrhea, though this is more common in young children than in adults.
The flu could make you sick for 2-3 weeks.
"You may be able to pass on the flu to someone else before you know you are sick, as well as while you are sick," Dr. Thihalolipavan explained. "Although people with the flu are most contagious in the first 3-4 days after their illness begins, some otherwise healthy adults may be able to infect others beginning 1 day before symptoms develop and up to 5-7 days after becoming sick.
"Some people, especially young children and people with weakened immune systems, might be able to infect others with flu viruses for an even longer time."
Flu Prevention Tips from County
Wash hands thoroughly and often.
Stay away from sick people.
Avoid touching your eyes, nose and mouth.
Clean commonly touched surfaces.
If you are sick, avoid contact with others.
Flu Treatment from Mayo Clinic
Drink plenty of liquids. Choose water, juice and warm soups to prevent dehydration.
Rest. Get more sleep to help your immune system fight infection.
Consider pain relievers. Use an over-the-counter pain reliever, such as acetaminophen (Tylenol, others) or ibuprofen (Advil, Motrin IB, others) to combat the achiness associated with flu. Never give aspirin to children or teens because of the risk of Reye's syndrome, a rare but potentially fatal condition.
For those at high risk of flu-related complications, there's a greater chance the flu might lead to pneumonia, bronchitis, sinus infections and, rarely, hospitalization or death. It can also worsen chronic health problems such as asthma and congestive heart failure. In such cases, see a doctor immediately.
WANT TO KNOW MORE? Visit sandiegocounty.gov or cdc.gov
---
Get the La Jolla Light weekly in your inbox
News, features and sports about La Jolla, every Thursday.
You may occasionally receive promotional content from the La Jolla Light.