Enhance La Jolla to develop Village 'master plan': District manager hired to oversee projects
Enhance La Jolla, the board that manages the recently created Maintenance Assessment District (MAD) for The Village of La Jolla, announced it would work with the La Jolla Community Foundation to create a "master plan" for beautifying The Village. The board met Sept. 19 at La Jolla Riford Library.
Earlier this summer, an Enhance La Jolla ad-hoc committee formed to come up with ideas for capital improvement projects that could be implemented throughout The Village within the next few months. La Jolla Community Foundation, a non-profit philanthropic group involved in the creation of Enhance La Jolla, offered $65,000 (raised by its membership) to implement the project or projects.
Ad-hoc committee member Kathryn Kanjo said improved seating, weed abatement, street-scapes, security, waste can replacement and other improvement matters were discussed. However, she said all the projects "seemed to be a part of something bigger" and that a master plan should be created to expedite the accomplishment of the various community goals.
"As we liaised back with La Jolla Community Foundation, it was determined the Foundation would prefer to apply its money toward seeding a program that would provide some sort of master plan … and that larger framework doesn't exist right now," Kanjo said.
Representing the La Jolla Community Foundation, Enhance La Jolla trustee and La Jolla Light publisher Phyllis Pfeiffer told the group, "In order to raise substantial funds — whether to fund something like a Belvedere Project or anything else — what is needed is a master plan with beautifully executed drawings. We could go to the community and say, 'Here is the vision for what The Village could look like, would you like to participate?' But we need something visual to show people."
In reaching out to other board members for guidance on how to proceed, Pfeiffer said Enhance La Jolla chair Bill Tribolet had the idea of working with La Jollan Paul Buss, vice chairman of Oliver McMillan, a developer of planned communities nationally. Buss, an architect, suggested creating a collaborative comprised of various area architects and landscape designers for the purpose of pooling the best ideas for Village improvements. The group that Buss volunteered to head would then create a complete vision.
"Rather than a competition of architects, (Buss) would … bring in four or five architectural firms, give them the criteria and ask for their best ideas. All the architects in the audience would watch each other make the presentations. From those presentations, they would brainstorm the best ideas from each of and take those new combinations of ideas and come back to us," he said.
In other Enhance La Jolla news:
John Unbewust, MAD manager: As of the September meeting, Enhance La Jolla was in the process of hiring a district manager to oversee MAD operations and work with any contractors. The position will pay $40,000 to $50,000 per year, depending upon experience.
Pfeiffer explained that after posting the job in several publications, there were eight applicants interviewed by phone. Of them, three got in-person, follow-up interviews. The top two candidates were brought in for a final interview with the Enhance La Jolla Executive Committee.
Enhance La Jolla held a separate meeting Sept. 26 at the La Valencia to select the district manager. The board went into a closed session, commonly referred to as the "personnel exception" to consider the final candidates.
With an unanimous vote, the board selected John Unbewust, a residential property owner in the district. Unbewust retired from the Colorado Department of Transportation as Chief Engineer, with expertise in project management, contract administration, engineering, design and cost estimation. He oversaw an annual budget of $1 billion and 3,000 employees.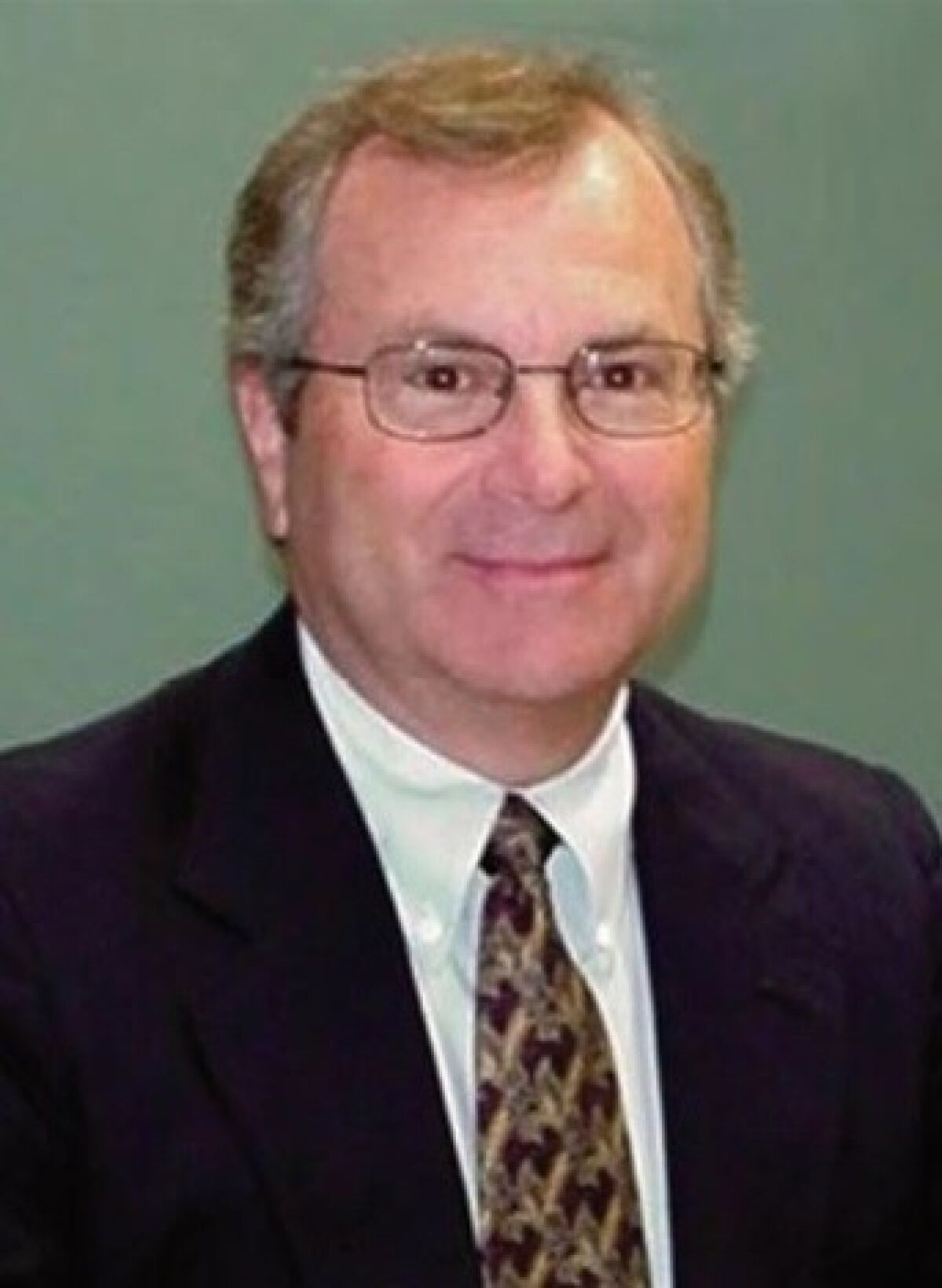 Most recently, he was a consultant with Trauner Consulting Services, providing professional services in contract dispute resolution and construction claims, construction management and project oversite.
"We are fortunate to have someone with John's unique qualifications to manage the MAD," said Tribolet. "He lives in The Village and walks the District every day."
Search for MAD contractors: Enhance La Jolla consultant Joe LaCava, who was instrumental in instituting the MAD years ago in Bird Rock, said a Request for Proposal (RFP) has been drafted to find the most appropriate contractors for carrying out maintenance services in The Village.
"The focus was to translate what we talked about in forming the District to how we can actually do (the enhanced services); what we're going to tell the contractors their responsibilities are. We want to make sure we deliver on what was promised and make sure this translates to how the contractor actually does the work, rather than providing them with broad concepts," LaCava said.
The board decided to wait until a District Manager was in place before voting to approve the RFP.
LaCava said interested contractors would likely take four-to-six weeks to draft and submit their proposals. From there, the proposals would be reviewed and a firm would be chosen.
— Enhance La Jolla next meets 4 p.m. Wednesday, Oct. 25 at La Jolla Riford Library, 7555 Draper Ave. The meetings are open to the public. enhancelajolla.org
---
Get the La Jolla Light weekly in your inbox
News, features and sports about La Jolla, every Thursday for free
You may occasionally receive promotional content from the La Jolla Light.