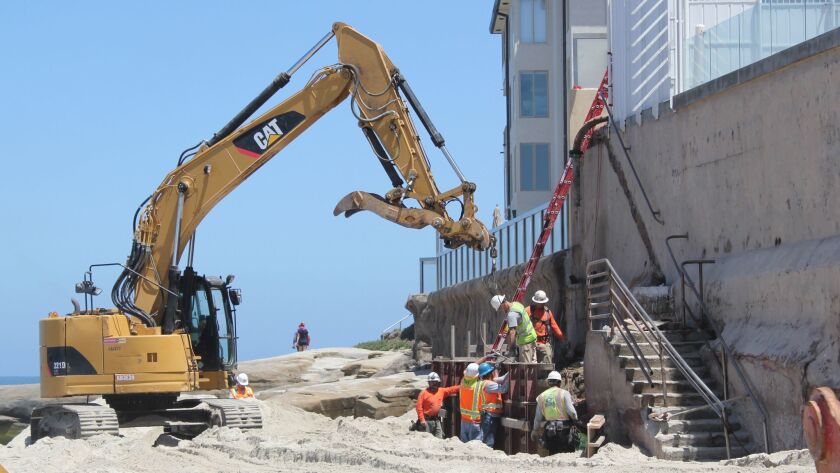 Last week, one-and-a-half years after an El Niño winter storm tore apart the staircase providing coastal access to Horseshoe Beach from 100 Coast Blvd., the City of San Diego began the repair work. "We estimate that the stairway will be finished in August," City public information officer Alec Phillipp wrote in an e-mail to the La Jolla Light. The estimated cost for the project, he added, is $250,000.
The repair of the stairs was considered an "emergency" by the City to grant lifeguards access to the area, but several impediments blocked the way of the work getting through — from determining whether the project was a "replacement" or "repair" and scheduling the work accordingly, to discovering a cavity in the seawall that jeopardized its stability.
City construction crews started working mid-June, and told the Light the work involved a first phase where the concrete base will be re-set, and the remaining concrete steps will be repaired; and a second phase where the stainless steel steps at the top of the stairs will be installed.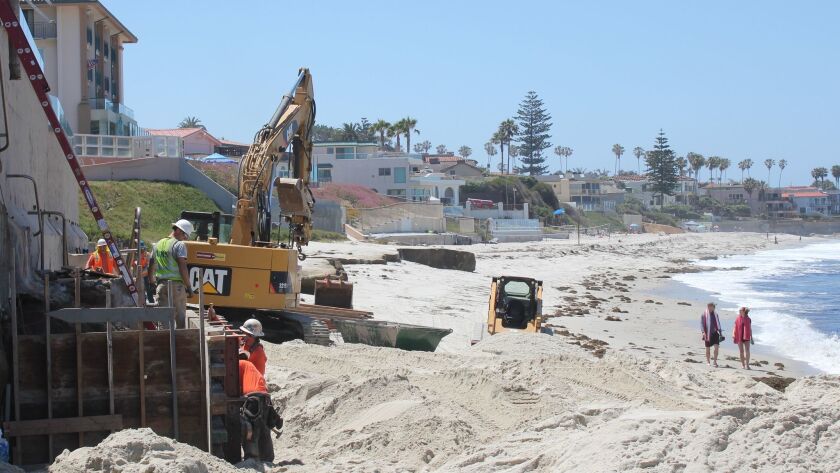 ---