TARNISHING OUR JEWEL:
La Jolla Light readers shared these July 2018 photos of public trash cans and private dumpsters overflowing with waste throughout the Village of La Jolla.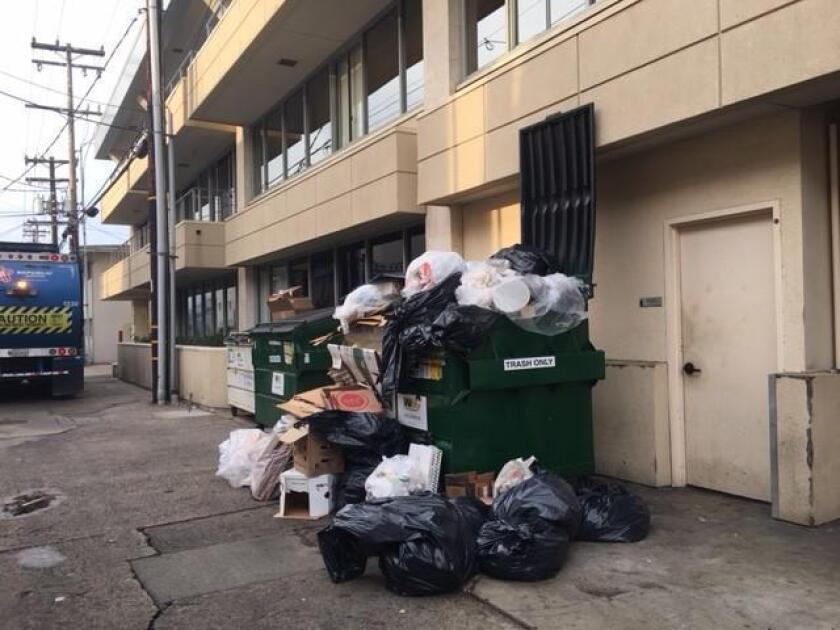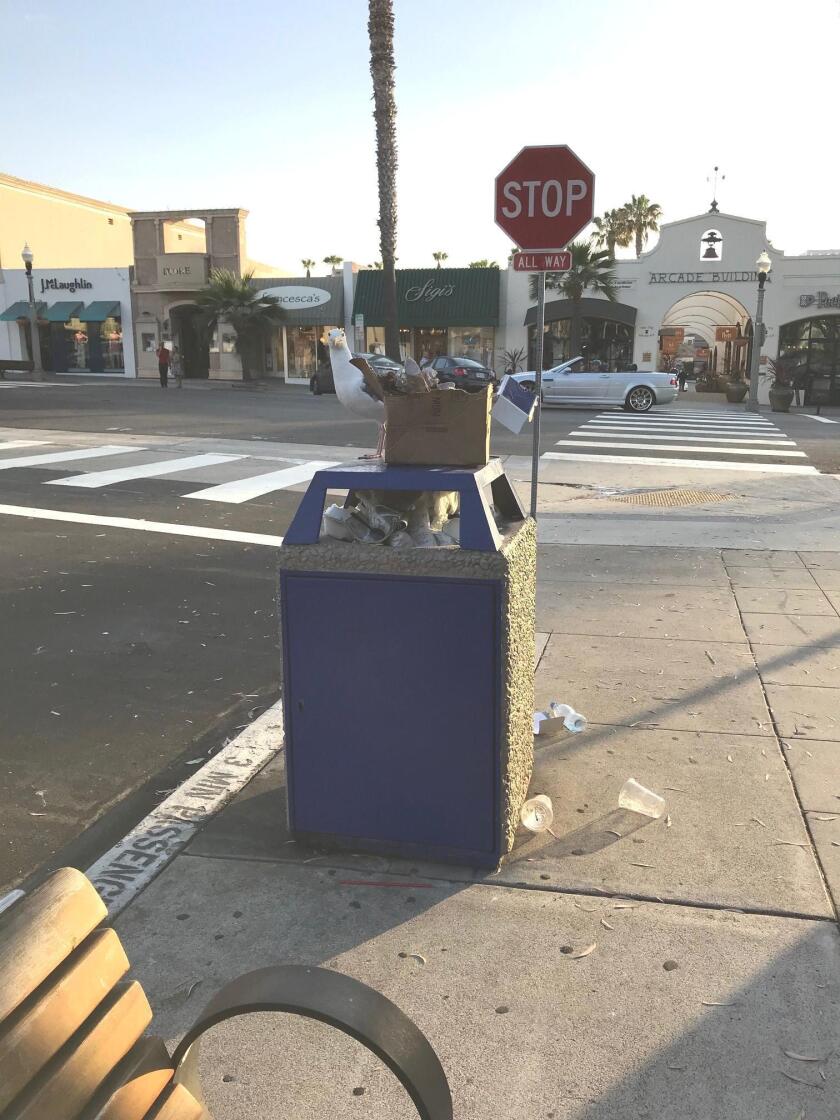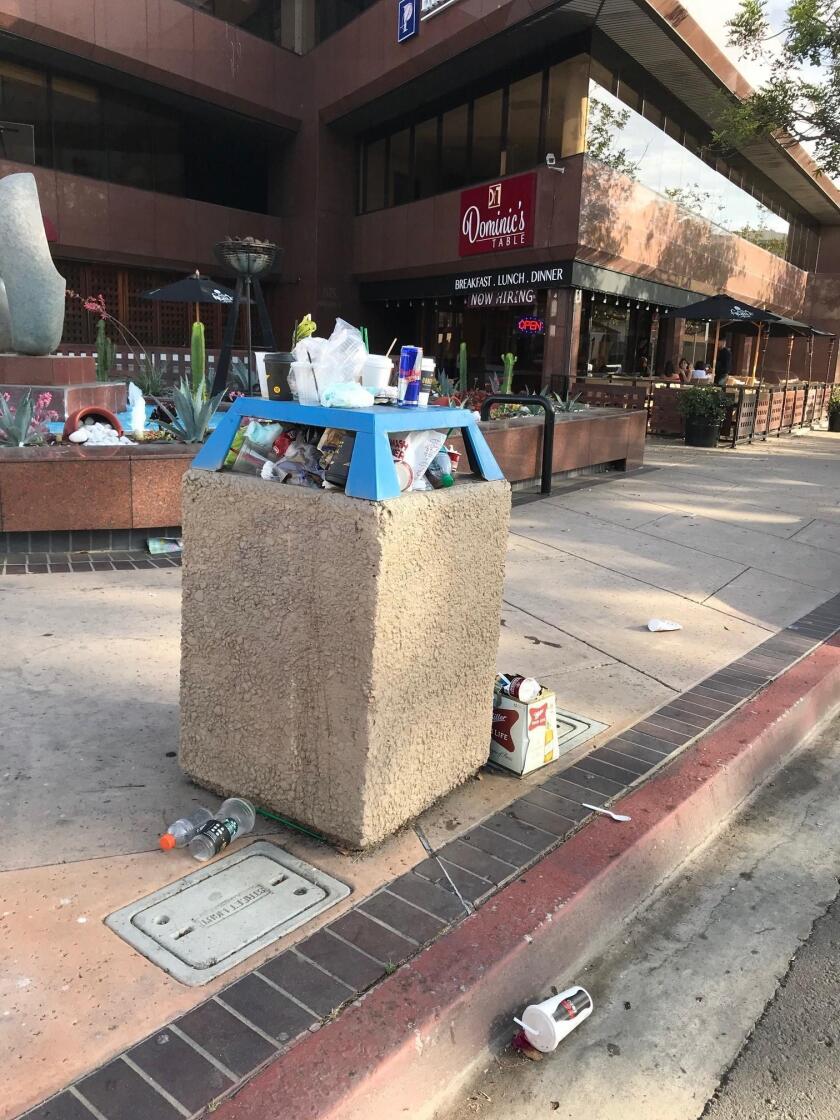 • Fellow La Jollans: Please send La Jolla Light your leads of Village eyesores and we will go after the perpetrators and/or publish the incidents. E-mail the scenarios and attach a photo, or call us and we'll investigate who or what is Tarnishing Our Jewel! Reach Editor Susan DeMaggio at (858) 875-5950 or e-mail: editor@lajollalight.com (and include a related photo, if possible).
---