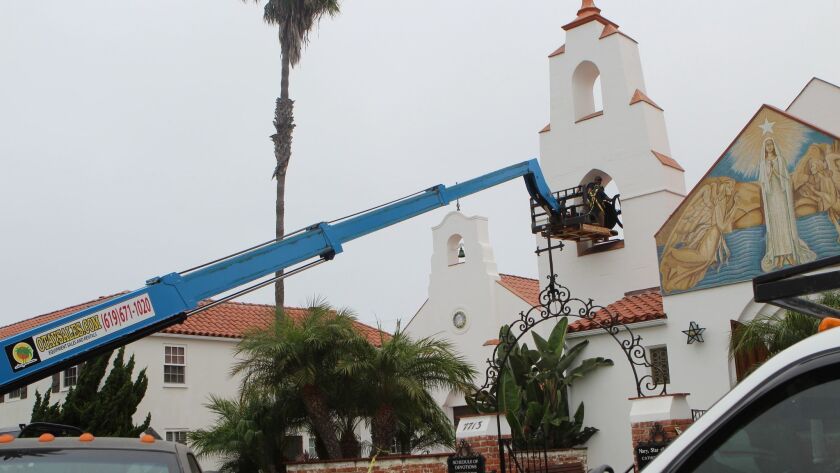 Mary, Star of the Sea, at 7713 Girard Ave., got its bell fixed. Two cracks were repaired by North County Custom Builders of Encinitas, who removed and then re-situated the brass ringer in its belfry.
The bell is believed to be original to La Jolla's oldest Catholic Church, built in 1937. But it hadn't been rung in years, since it began deteriorating and since the church installed an electric carillon system that rings out dozens of notes instead of just one.
Pastor Fr. James Rafferty told the Light he was pleased to have the bell fixed as part of Mary, Star of the Sea's 2018 restoration project, and that he looks forward to ringing it on special occasions.
---