The polls were busier on Tuesday than they had been in previous mid-term elections — at least according to poll workers at La Jolla's All Hallows Catholic Church and La Jolla Christian Fellowship. Each polling place reported about 70 voters from 7 a.m. to 9 a.m., which workers seemed pleased with reporting.
"The turnout has been pretty good this morning," said Jenny Badua, field service representative for the County Registrar of Voters, who was checking up on things at All Hallows.
Although the Light went to press before any election results were announced, we asked several La Jollans what brought them out to the polls — including one whose name was actually on the ballot.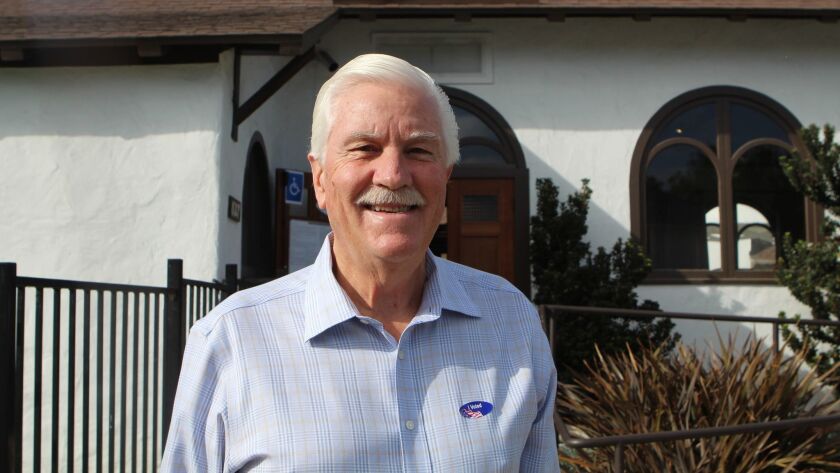 "Voting is a major duty of Americans. The only way we get this done is having a representative government. I voted in every election I was eligible to vote in since I was 21 years old. I'm 72 now. And I think this is the most important mid-term election that we've had. Ever. And I've had a lot of 'evers.' "
— Robert Clelland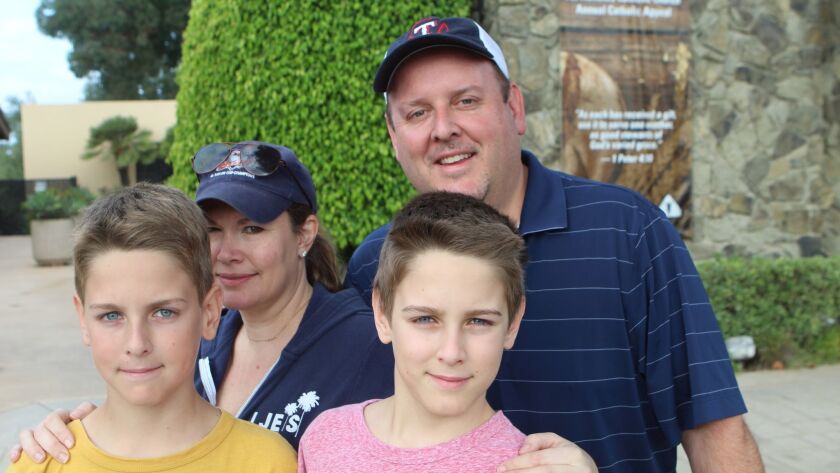 Tyler Smith: "If you let the people vote, it's just easier instead of having to do it like Great Britain does with all the kings and stuff."
Jamie Smith: "So it's better than a monarchy?"
Tyler: "Yeah, it's 100 percent better."
Jamie: "What do you think, Dylan?"
Dylan Smith: "It's our duty as the American people to vote in elections. Recently, I heard that Prop. 9 was removed and I have no idea why."
Jamie: "Well, the Supreme Court made a decision. We'll talk about that later. A lot of propositions were important this go-round. I also used to clerk for one of the judges on the ballot, so it was a special thing for me to come out and vote for him, and I really don't like Daylight Saving Time."
— The Smiths (clockwise from top left: Lindsay, Jamie, Tyler and Dylan)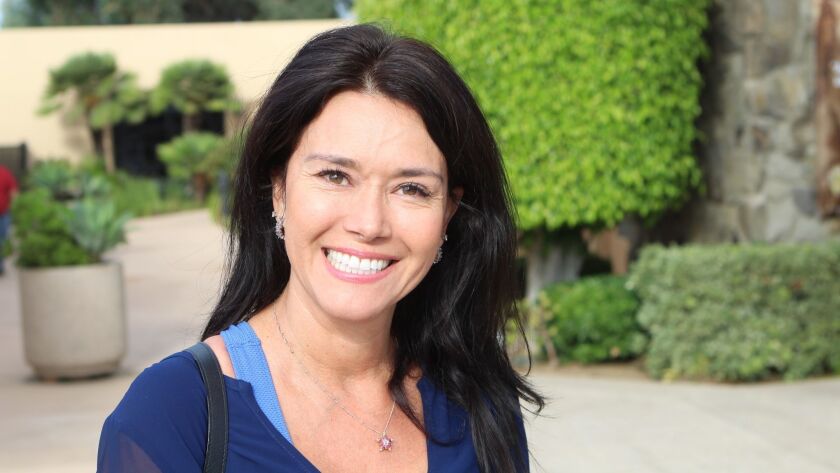 "We all know we're in a difficult time period right now ... our country is very divided. We need to let our officials know that we're better united than divided. We need a change, and the only way we're going to get one is if we get out here, so that's what I'm doing here."
— Alexandra Taccone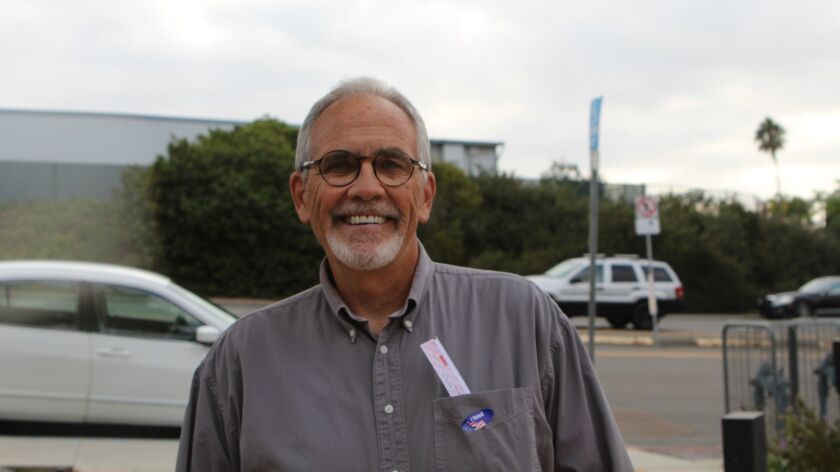 "The mid-terms, while always important, are extremely important this year because voting is so weak it tends to favor intense groups that are very, very motivated ... it's a dangerous situation if we don't get a broad group of people coming out to vote."
— Jay Hanson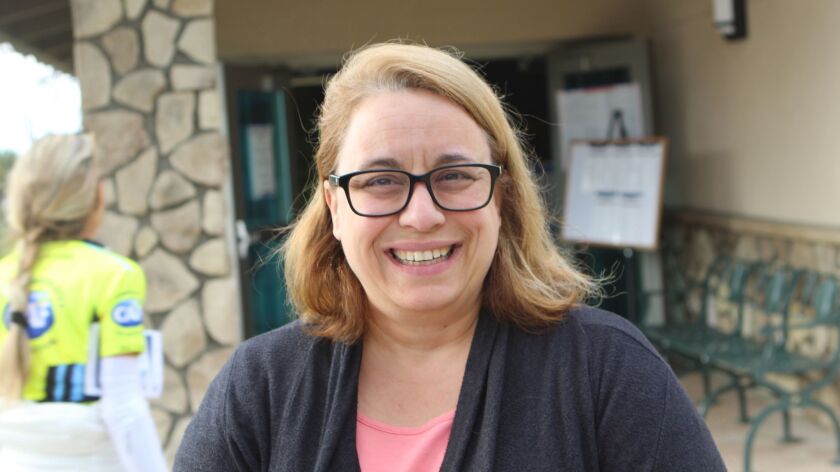 "It's important to vote because we get to. For me, I thought it was important to vote for Sen. Dianne Feinstein ... and the Soccer City vs. SDSU thing was kind of important. I'd rather see the university get the property."
— Lynne Olivo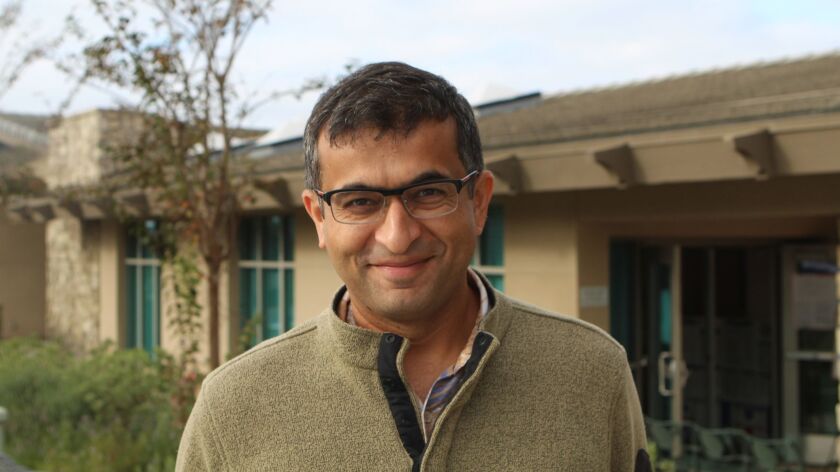 "I'm a new citizen. This is my second vote in the United States. I've always voted in India since I turned 18. The most important issue for me was rent control, Prop. 10. I own two houses in the City. I paid full price for them and I pay the mortgage, so I feel I should be able to charge the market value for them."
— Kuntal Sampat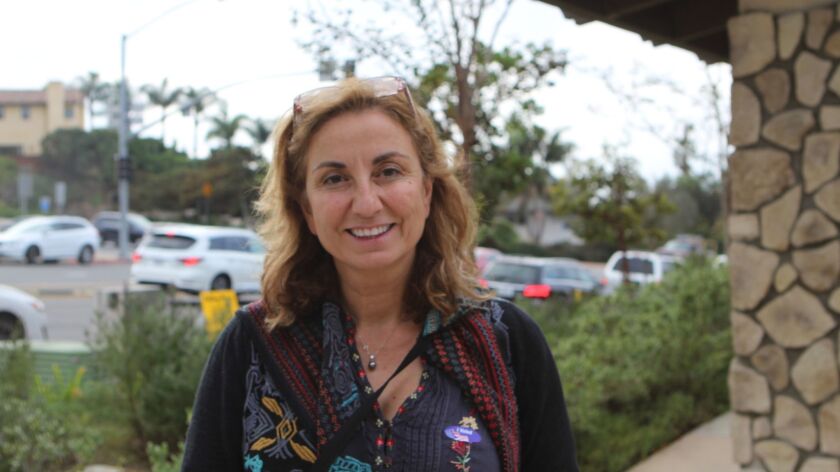 "For California, it wasn't that much of a change, but I'm voting to show support for the national change."
— Ayshe Tezcan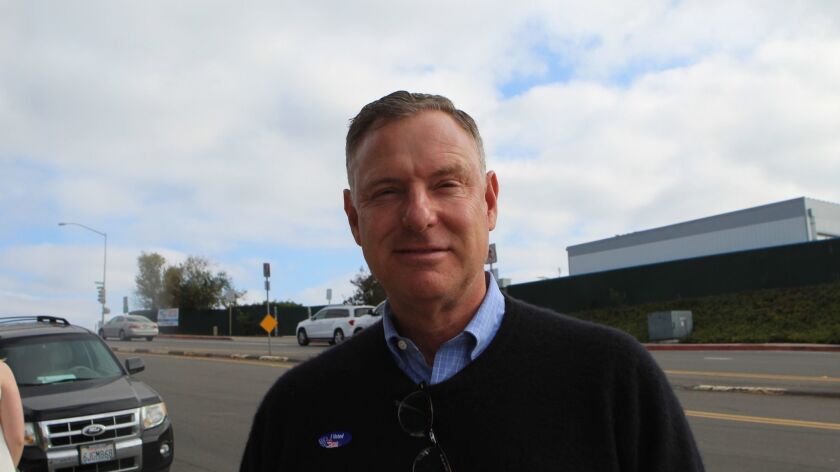 "For me, Election Day is the end of a lot of work. So, we'll get feedback from the voters. I hope they'll send me back for another two years to fight for San Diego and fix the country. But I hope that everybody gets out and votes, one way or the other."
— Congress member Scott Peters
---