La Jolla to seek recognition for Children's Pool: Nomination going to National Register of Historic Places
La Jolla's Children's Pool is inching ever closer to historical recognition on a grand scale, and a draft proposal that will be submitted to the State Office of Historic Preservation — before proceeding to Washington, D.C. for final review — will be available at the March 26 La Jolla Parks & Beaches (LJP&B) advisory group meeting.
La Jolla Historical Society board member and Preservation Committee chairperson Diane Kane updated the LJP&B board on the work required to get the Children's Pool, which was constructed in 1931 by way of a man-made seawall, listed on the National Register of Historic Places, during its Feb. 26 meeting at the Rec Center.
"The purpose of this (effort) was initially to enable State Historic Building Code to be used on construction projects near the Pool. The State Historic Building Code allows regulatory relief for historic properties so they don't need to come up to current standards for safety issues," she said. "An alternative process would be used."
The City is looking to carry out the Children's Pool Walk beautification project this summer, which would improve pedestrian flow and aesthetics on the sidewalk area above the beach. However, because the sidewalk's proximity to Children's Pool, City engineers suggested additional safety measures would have been needed to bring the sidewalk to current code. Some of these include four-foot guardrail at different locations along the wall that lines the sidewalk area and a metal mesh screen.
However, with historical designation, the Pool would be exempt from some of these requirements. The State Historic Building Code states the property would only need to be proven safe for the time it was constructed. But perhaps more importantly, the placement on the Register of Historic Places would recognize for all time, the historic value of the Children's Pool.
Kane said of the local, state and national levels for designation, she would pursue the National Register. "I think that's the easiest program, believe it or not. It used to take the longest amount of time, but the City's processes have become so complicated and expensive, I don't think we would lose any time going for the National Register. If you are on the National Register, you automatically get put on the state register," she explained.
The criteria with which the Pool will be submitted are Criterion B and Criterion C.
Criterion B focuses on a potentially historic place's connection to important persons. "We're going to focus on Ellen Browning Scripps, who is the patron saint of this project and La Jolla benefactress, and Engineer Hiram Newton Savage, because they haven't been looked at a lot in this capacity," Kane explained. Scripps funded the construction of the breakwater to provide a safe place for children to swim. Around La Jolla, she founded the Scripps Institution of Oceanography, Scripps College, Scripps Hospital, and Scripps Clinic, and funding the building of the La Jolla Woman's Club and the La Jolla Public Library. Savage, who died three years after the Pool was opened, is credited with planning what would be San Diego's water development and supervised the construction or expansion of some of San Diego's dams.
Criterion C focuses on innovative engineering and design, so architect William Templeton Johnson's contribution and involvement will be highlighted. Johnson designed the Athenaeum Music & Arts Library, the San Diego Museum of Art in Balboa Park, La Valencia Hotel, San Diego National History Museum and more.
Kane's report is almost 30 pages, with another 17 pages of maps and illustrations. A draft report will be submitted and discussed at the March meeting. Also in March, the engineers behind the Children's Pool Walk project are scheduled to present their plans.
In other LJP&B news
New member seated: San Diego Council Dive Club secretary John Leek, having attended meetings throughout the year, was seated as a board member. Although Leek does not live in La Jolla, LJP&B chair Ann Dynes said his group conducts dives in La Jolla, including at The Cove and The Shores. "The requirements for membership state 'an organization member shall mean an individual who represents an organized or special-interest community service or athletic group that conducts primary operations within the area,' and I think this applies to John," she said.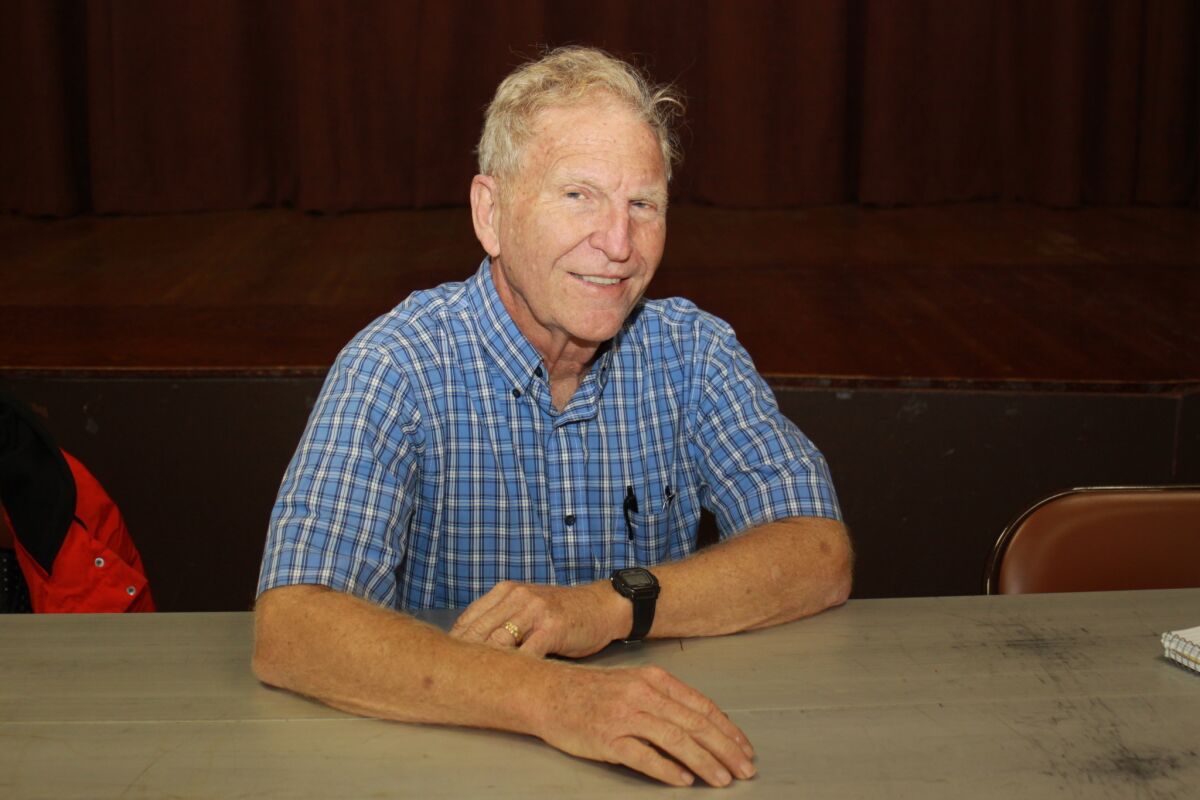 After taking his seat, trustee Melinda Merryweather commented, "it's about time," and credited Leek with having more information about area beaches "than anyone in the room."
Waiver approved: Hopeful that the City will actually start the Children's Pool Walk project this June (after eight years of plan developments and updates), the board voted to approve a waiver to the summer construction moratorium. Construction is prohibited along the coast from Memorial Day in May to Labor Day in September, and at Children's Pool, there is a pupping season moratorium from December to June. Because the City is amenable to waiving the summer moratorium when requested by community groups, the board voted to make such a request.
Park use progress: Hoping to curtail the proliferation of new Scripps Park events, which charge admission and close portions of the park to the public, LJP&B member Mary Ellen Morgan reported she met with City staff to discuss establishing a criteria for events. She said there were already efforts underway to update and refine the criteria. For example, there are mentions that "a percentage" of the park should be left open to the public during private events, without specifying whether that is one percent or 99. In making her way through the proper channels, Morgan said she expects an update in the coming weeks.
Habitat signage: Chair Dynes sought and received board support to investigate the purchase and installation of small "Sensitive Habitat Area" signs to mark areas of vegetation or animal nesting.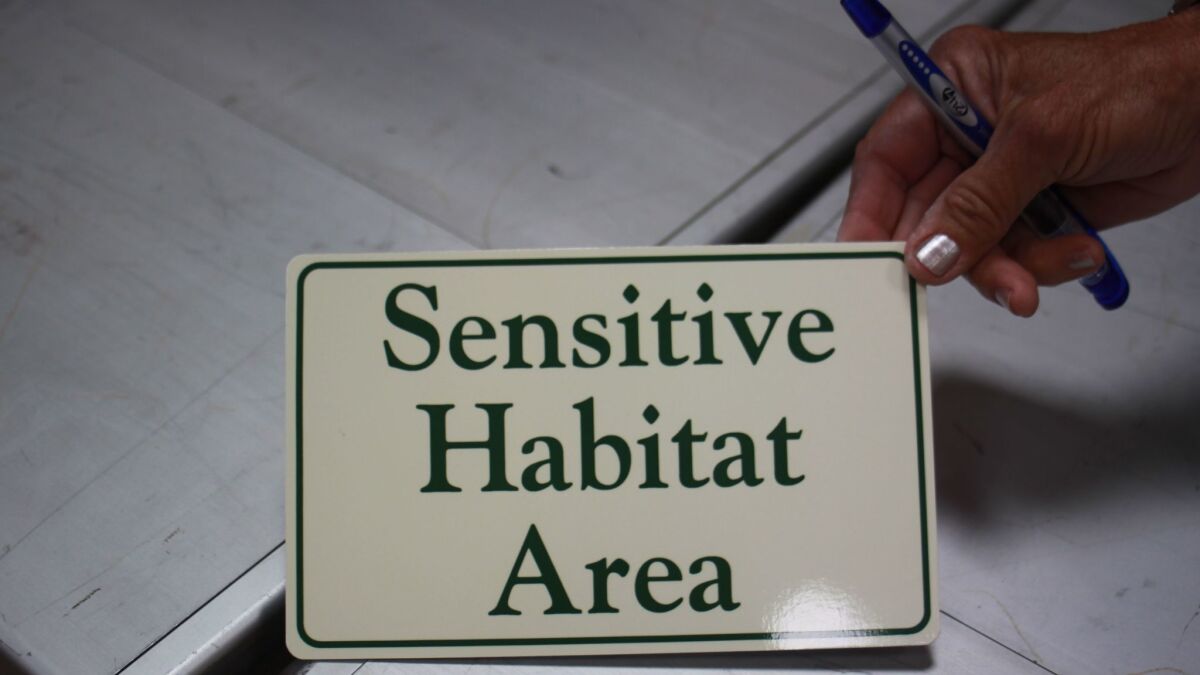 "I've found, at Whale View Point, that having a sign that instructs people to use the stairs isn't perfect, but it helps a lot. All along the coastline, there are areas where people climb over a fence to walk on the bluffs. We would need permission from the City, but we could put the signs up in select spots to discourage pedestrian traffic over the vegetation," she said. "I know there is an aversion to signs, but these would be placed on a stake in the ground and kept very low. And there would not be too many of them."
— La Jolla Parks & Beaches next meets 4 p.m. Monday, March 26 at the Rec Center, 615 Prospect St. lajollaparksandbeaches.org
---
Get the La Jolla Light weekly in your inbox
News, features and sports about La Jolla, every Thursday for free
You may occasionally receive promotional content from the La Jolla Light.