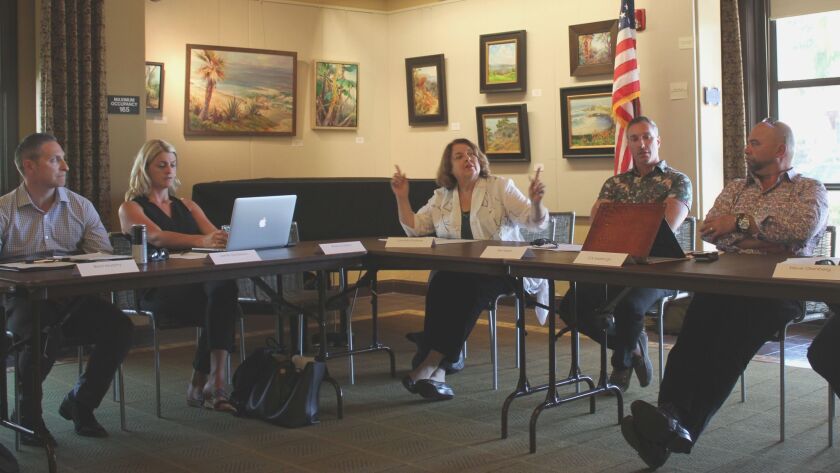 La Jolla Village Merchants Association (LJVMA) vice-president Brett Murphy provided the board with the latest news on the Burgers & Brews event proposed for Oct. 28 at Scripps Park, during its June 14 meeting at Riford Library.
Burgers & Brews is to serve as a kickoff to the Breeders' Cup thoroughbred horse races at the Del Mar track, Nov. 3-4. Pointing out that he hopes the food event will attract about 4,000 people, Murphy said, "They're going to come in in droves; they'll come out that Saturday and (attendees) won't have their cars, so they'll walk around the Village."
The demographics of the event are, he said, "a clientele we don't usually capture. There would be local burger and brewery places featured, which we really love ... a little ambiance music, nothing crazy."
He added that half of Scripps Park would be occupied for the festival, and organizers will request that five parking spots be reserved for the event at the next La Jolla Traffic & Transportation (T&T) advisory board meeting. The La Jolla Parks & Beaches board heard the project at their last meeting, but conditioned their approval on getting a thumbs-up from Traffic & Transportation.
"When we gave our initial presentation it was a mixed-room, and I'm not sure why they wouldn't be a part of it," Murphy related. "Maybe they think they're at capacity as to how many events are happening at Scripps Park."
Proceeeds from the Burgers & Brews festival would be donated to the University City-based BraveCort Foundation in support of childhood cancer research.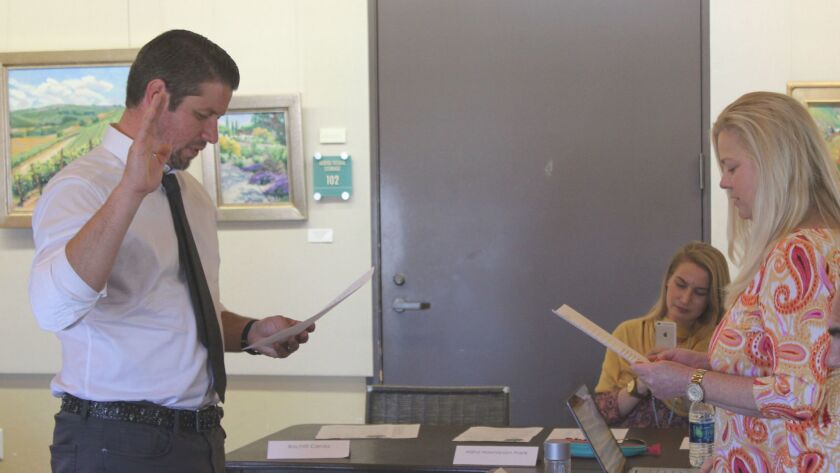 In other Merchants news:
BizX: Owners gave a presentation to introduce their company. BizX offers business owners a community where members can use a special currency to pay for services with a 7.5 percent fee. Vice-president Daniel Kosh said the company, originally from Seattle, has 5,000 members who transacted $100 million last year.
"Now we're here, and La Jolla, which may or may not be paradise, has become our adopted home." He said the value in becoming a member is the access to a community of engaged business owners looking for goods and services.
Looking ahead: With the creation of the Maintenance Assessment District (MAD) in The Village, and the formation of Enhance La Jolla to manage the funds for landscaping, street power-washing, trash collection and graffiti removal, LJVMA executive director Sheila Fortune told the board, "We need to go back and redesign our (concept). We have Sparkle & Shine (a trash pick-up program), whose funds have run out. We just need to reconvene and look at where we're at and see where we continue on, for at least six to eight months, to keep what we have together."
Election: In preparation for its next election, LJVMA trustees voted to have an in-person format where members come in and input their votes, during a full- or half-day timeframe. "Last year, we did mail-in and we got approximately 67 returns. My suggestion is we do an in-person vote this year, that's been the highest return," Fortune said.
— La Jolla Village Merchants Association meets 3 p.m. second Wednesdays at La Jolla Riford Library, 7555 Draper Ave. lajollabythesea.com
---