Avenida de la Playa reopens after construction, Styx to star at Promises2Kids Concert Gala and more La Jolla News Nuggets, May 25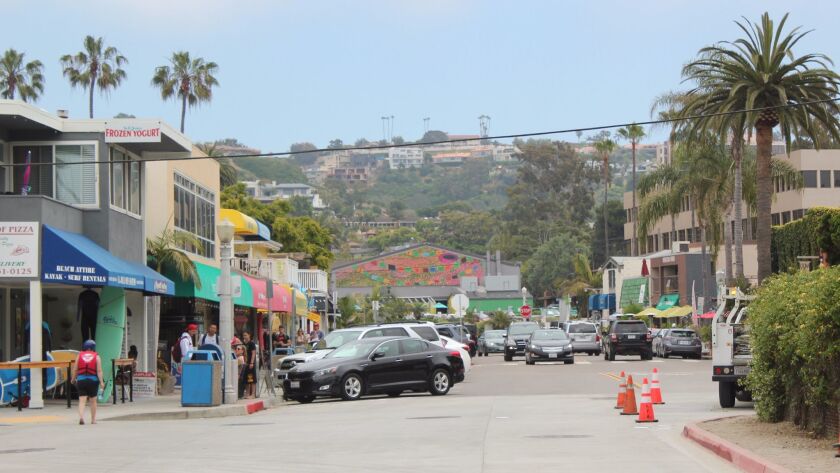 Avenida de la Playa reopens after 4-year construction gig
One week ahead of the Memorial Weekend deadline, the Avenida de la Playa right-of-way in La Jolla Shores reopened to the public after nearly four years of on-and-off construction. The $6.5 million Avenida de la Playa Stormwater Project, which ballooned in cost to $11 million, had to be re-done this year after a culvert exploded during a 2016 El Niño storm. Local merchants, who have been complaining of slowing business due to the lack of access from the beach to their street, welcomed new and returning customers.
Styx to star at Promises2Kids Concert Gala, June 12
The ninth annual Promises2Kids, Dream On Gala will feature a live, private concert by Grammy-nominated recording artists STYX, Monday, June 12 under the stars at the La Jolla estate of Joan Waitt. The 2017 Chairs are Charo Garcia-Guerra, Deborah Marengo, Jolene Perry and Joan Waitt.
All donations raised will support Promises2Kids and initiatives designed to improve the lives of current and former foster youth in San Diego. The Dream On Concert Gala, will be presented by Kevin Prior, CEO of ICW Group, and his employees. It begins at 6 p.m. with a Champagne Reception, followed by a seated dinner provided by Jeffrey Strauss of Pamplemousse Grille, artfully crafted cocktails, a Dream Maker Circle VIP Scotch Lounge and silent and live auctions.
Dream Maker Circle Tables for 10 start at $10,000 or $1,000 per ticket, and Mighty Agents Tables for 10 are $6,000 or $600 per ticket. To purchase tickets, visit promises2kids.org. For more information, call (858) 278-4400 or e-mail Andrea@Promises2Kids.org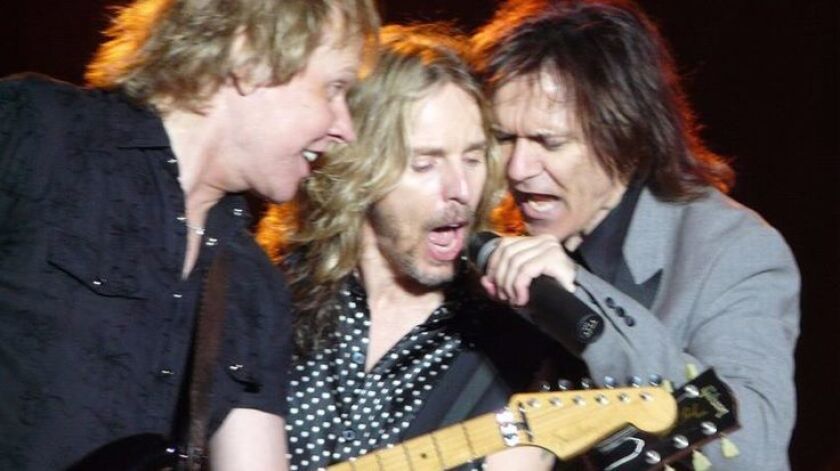 Beach quality info now available on cell phones
The County of San Diego Department of Environmental Health has created a shortcut for beach-goers interested in water quality who want to consult Web information from their mobile devices. In a tutorial available at sdbeachinfo.org, County officials explain how to make a shortcut for the web-based site on Android and Apple devices. The information covered includes bacteria advisories, beach closures, historical reports and gives an overview on the weekly samples collected at beaches throughout the County. A chronic advisory for levels of bacteria that may exceed health standards at Children's Pool was issued in September 1997.
Muirlands Vista mailboxes to be removed, centralized
At the end of June, mailboxes on a portion of Muirlands Vista Way will go from house-fronting individual boxes to a "centralized delivery point," according to a notice dated April 21 from the City of San Diego that was distributed to affected residents.
The notice suggests the mailboxes will need to be removed at the homeowners' expense to make the sidewalks wider and therefore in compliance with ADA laws.
"The City of San Diego recently received a complaint from an individual with a disability who was unable to access public sidewalks on Muirlands Vista Way due to obstructions … consequently, the mailbox structures need to be removed by the responsible property owners by June 30," it reads.
The notice continues to suggest that "property owners explore a cooperative project to locate, purchase and install a centralized delivery point."
'Computer Neck' lecture slated at Community Center
Do you suffer from Computer Neck Syndrome? That means tight shoulders, headaches and upper back stiffness. In a workshop, 1-2:30 p.m. Friday, May 26 at La Jolla Community Center, 6811 La Jolla Blvd., participants will learn easy, effective techniques to release the neck muscles, shoulders and chest region. "Bring a friend or come alone, the point is you are guaranteed to go home with great tools," states a press release for the event. "We will also discuss essential oils and how you can apply them therapeutically for pain relief and relaxation." Tickets are $30 for members, $35 for non-members. Registration required at lude@sunnyrehab.com (858) 459-0831.
UC student cap approved, but not for UC San Diego
The UC Regents voted to limit the out-of-state student undergraduate enrollment at 18 percent in all but four universities — UCLA, UC Berkeley, UC San Diego and UC Irvine. Currently, 16.5 percent of undergrad students throughout the UC system are non-California residents. UC San Diego currently enrolls 22.9 percent of out-of-state and international students in its undergraduate programs.
Singer to visit album listening party
To add a little spice to La Jolla's nightlife offerings, a Vinyl Listening Party will be held 6-8 p.m. Thursday, May 25 at Deja Vu Audio West, 7855 Herschel Ave. San Diego vocalist Anna Danes will talk about the making of her jazz album, "Find Your Wings," and there will be "wine and light bites," said organizers Josh Turney and Ron Jones. The event is free. RSVP at (858) 412-4023 or dejavuaudiowest.com
Women's Foundation awards grants, June 1
The San Diego Women's Foundation (SDWF) will hold its 17th annual Grants Celebration, June 1 at the USD Joan B. Kroc Institute for Peace and Justice. The evening will honor the 2017 grants recipients, highlight the successes sparked by last year's grants and celebrate $3.2 million total granting into the San Diego region since SDWF's inception in 2000.
The non-profit organization programs selected through a vetting process and a final vote by all 215 SDWF members are: Just in Time for Foster Youth, Promises2Kids, San Diego LGBT Community Center and Voices for Children. sdwomensfoundation.org
Scripps Health will host two cancer survivors celebrations
Scripps Health will host the first of two free public celebrations for cancer survivors, families and the community at large 11 a.m. to 1 p.m. Sunday, June 11 at Scripps Green Hospital, 10666 North Torrey Pines Road.
The second, 10:30 a.m. to 2 p.m. Monday, June 19, will be held at Scripps Memorial Hospital Schaetzel Center, Great Hall, 9888 Genesee Ave. This event is co-hosted by Scripps La Jolla and Scripps Mercy Hospital San Diego.
The events are part of Scripps' 26th annual observance of National Cancer Survivors Day. The programs are open to anyone affected by cancer, regardless of where treatment was received. Both events will include inspirational stories of survival, presentations on advances in cancer care and research, refreshments, entertainment and opportunities to connect with caregivers and fellow survivors.
Special to the June 11 celebration is a ballroom dance performance with a cancer physician and her cancer survivor patient. Those interested in attending must register at (858) 554-8388.
---
Get the La Jolla Light weekly in your inbox
News, features and sports about La Jolla, every Thursday for free
You may occasionally receive promotional content from the La Jolla Light.