Our Readers Write: Utility undergrounding, Scripps Coastal Reserve, UCSD, Neptune Place fencing
Letters to the editor
Unlock the money for undergounding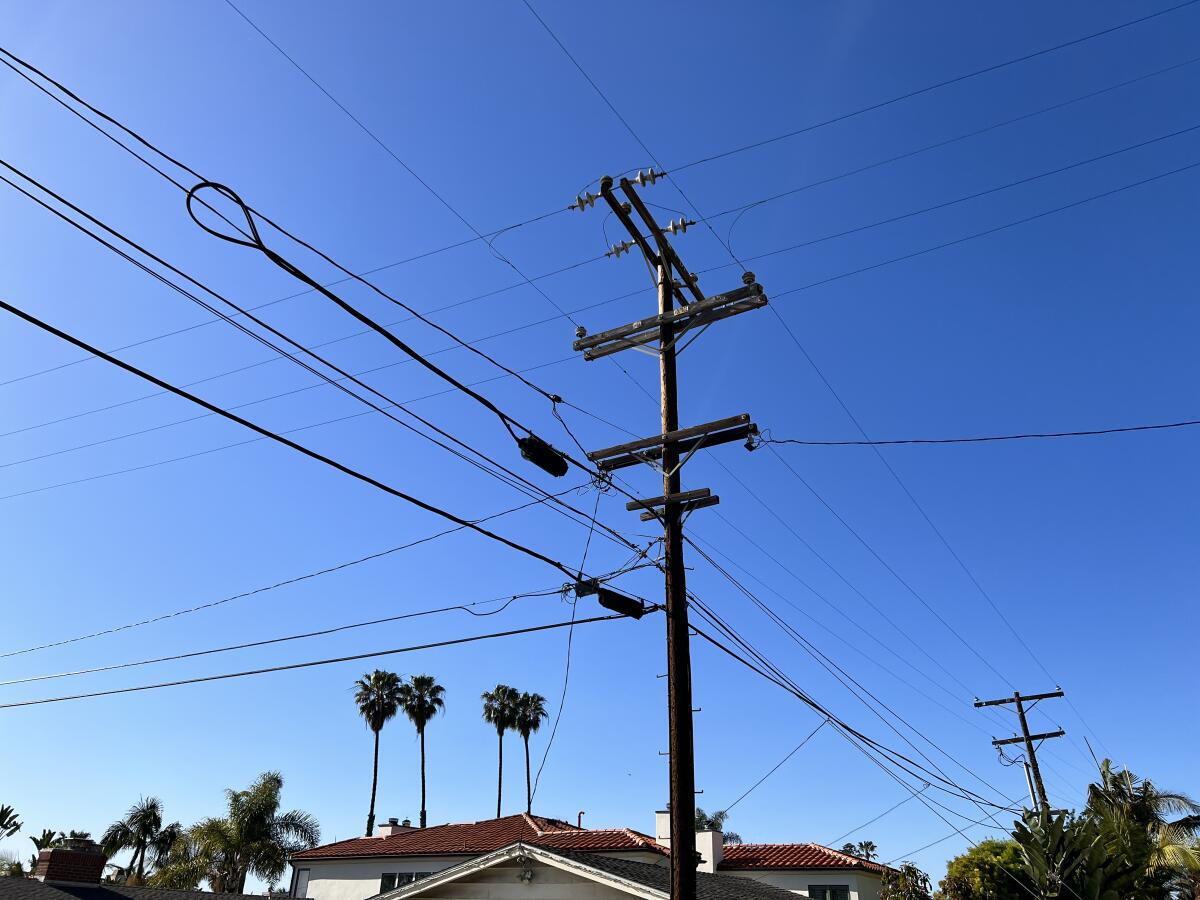 Regarding La Jolla's utility undergrounding ("La Jolla residents seek answers about utility undergrounding delays," Aug. 31, La Jolla Light):
When we moved to the area by the high school 25 years ago, we were told by the city of San Diego that our utility poles would be undergrounded in 2023.
The blocks closer to Pearl Street were completed shortly thereafter. A number of years ago I saw we were scheduled for undergrounding in the next five years. More recently our area is not even on a schedule.
Unfortunately, the city seems to have lost its way on this. It is true that costs have increased. It is also important to remember that the 3.35 percent undergrounding surcharge we pay goes up as our rates dramatically increase.
The $280 million [that the city estimates is available from the surcharge for undergrounding] will not nearly get all the city's undergrounding done, but it will go a long way. It should not be that hard for the city to do something.
I fear that money sitting in a "lockbox" is just that — locked up, doing nothing and the city has thrown away the key.
Tony Pauker
— — —
Scripps Coastal Reserve closure hurts UCSD students
The photo of the view from Scripps Coastal Reserve ("Reopening Scripps Coastal Reserve is best for everyone," Our Readers Write, Aug. 31, La Jolla Light) was so beautiful, and finally made me realize that this closed nature reserve I kept reading about was the place I always knew as "the cliffs" when I was a student at UC San Diego.
I am frankly appalled that the university has decided to close this incredible place to even its own students, and even more that it did this in violation of the California Coastal Act requirement for a permit.
While the research output from UC San Diego is certainly impressive, it seems clear to me that the university's current leadership has little consideration for the experience and well-being of its students. If they are fortunate enough to even get on-campus housing ("Campus housing shortage leaves more than 2,300 UC San Diego students on waiting lists for beds," Aug. 24, La Jolla Light), today's UC San Diego students are increasingly being packed in like sardines in a campus that has become a never-ending construction zone.
And now the university has decided to cut off their only access to nature? This is absolutely shameful.
Phil Stedman
— — —
UC San Diego is ruining the campus
Every time I look at those towers going up at UC San Diego, I think of H.G. Wells' "The War of the Worlds."
Stop the madness. Build another UC campus — don't destroy the one we have any more than you have done.
Jim Weaver
— — —
Neptune Place fencing is causing higher risk
San Diego has constructed fencing on the west side of Neptune Place that blocks about 260 feet (my estimate based on paces) of the beachside walkway because of a 50-foot section requiring extensive drainage repair.
At the south end of the fencing, San Diego instructed pedestrians to cross to Neptune's east-side sidewalk, but that's not what is happening — in part because there is no signage or markings at the south end of the fencing alerting drivers to the "temporary" crosswalk.
Now we have the worst result: The vast majority of pedestrians walk along the fencing on southbound Neptune for 260 feet — five times longer than the 50-foot repair section!
Besides being an eyesore, the fencing has created greater pedestrian risk than before it was installed. How about removing the fencing?
Ron Wacker
— — —
What's on YOUR mind?
Letters published in the La Jolla Light express views from readers about community matters. Submissions of related photos also are welcome. Letters reflect the writers' opinions and not necessarily those of the newspaper staff or publisher. Letters are subject to editing. To share your thoughts in this public forum, email them with your first and last names and city or neighborhood of residence to robert.vardon@lajollalight.com. You also can submit a letter online at lajollalight.com/submit-a-letter-to-the-editor. The deadline is 10 a.m. Monday for publication in that week's paper. Letters without the writer's name cannot be published. Letters from the same person are limited to one in a 30-day period. See the full policy at lajollalight.com/policy. ◆
Get the La Jolla Light weekly in your inbox
News, features and sports about La Jolla, every Thursday for free
You may occasionally receive promotional content from the La Jolla Light.