Guest Commentary: Here are reasons La Jolla should not form its own city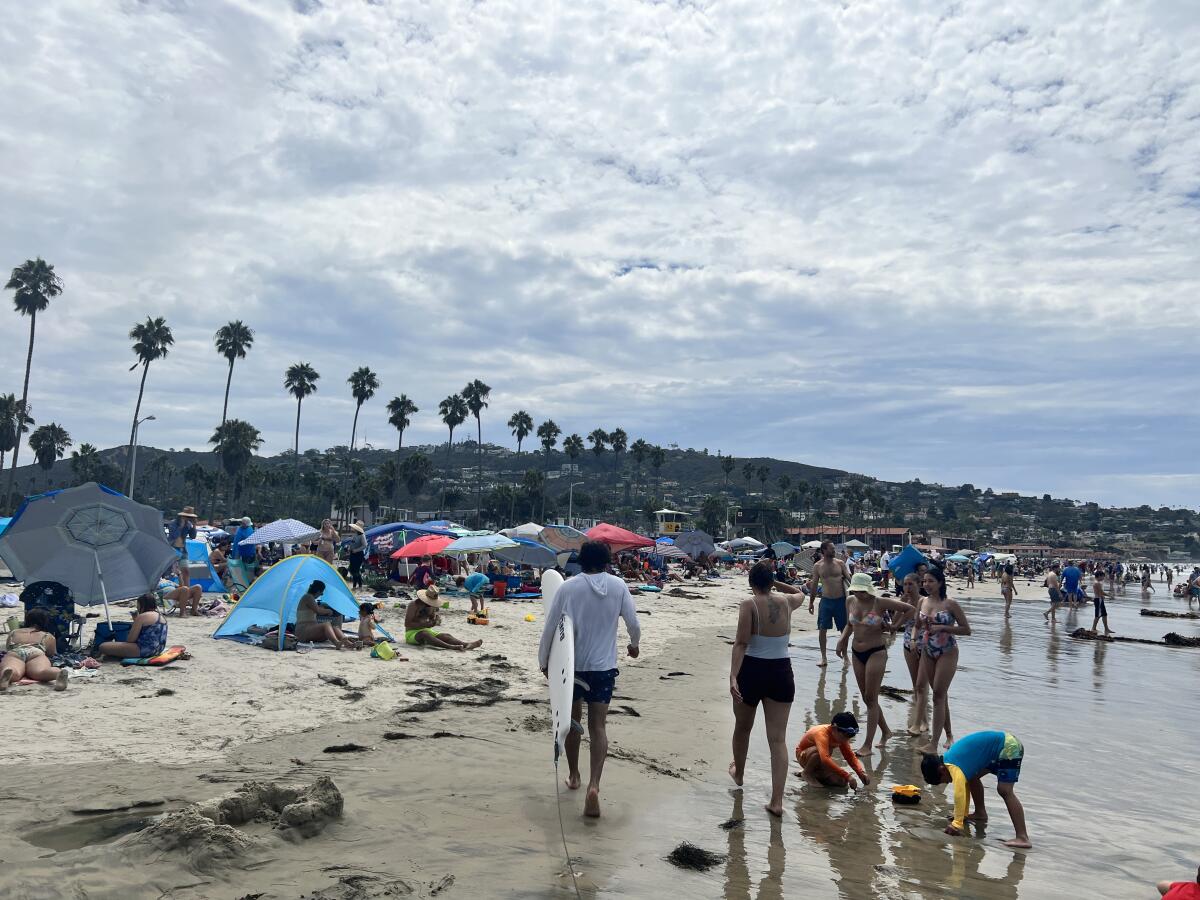 The greatness of La Jolla would only falter under proposed independence.
In May, the La Jolla Town Council met to discuss a very different agenda item than usual: independence from San Diego.
Despite costs estimated in the millions before voters can decide on the initiative, the board believes 'this is a good thing for all.'
Perched between Pacific Beach to the south and Del Mar to the north, La Jollans have always believed they were different from the rest of San Diego, having different concerns and issues.
At the Town Council meeting, it was asserted that pursuant to California law, a departure would not be a "secession" but rather a financially neutral bilateral detachment.
This is simply the latest iteration of a visceral desire for independence that some La Jollans have had since the 1950s.
As a La Jollan, I am vehemently opposed to these plans. Not only would it cost the residents of La Jolla millions of dollars more in costly service fees and "alimony" while maintaining the status quo in many regards, it would destroy roughly a century of important cultural ties with the city of San Diego. This could also open the floodgates to all city subdivisions being able to leave at will.
At the Town Council's meeting, I was immediately struck by a sort of cultural undertone loosely obfuscated by the supposedly "common-sense economics" detachment proposal. Given the fact that several of our main services (education, policing, EMTs, fire and recreation, to name just a few) would likely be retained under the city of San Diego, with likely costly fees paid to boot, the main excitement around an independent La Jolla was in the fact that the more affluent and homogeneous community could finally call itself separate, as if it were a nation to be decolonized.
To their credit, the advocates for the Association for the City of La Jolla, founded in 2021 to advance the prospect of detachment, did not play into this sentiment. People discussed the benefits for the city of San Diego, including alimony payments — projected to be $4.6 million a year for three years in a 2005 detachment plan — and a lessened burden of taking care of La Jolla's coastline.
The time for La Jolla to incorporate as its own city has, after many fits and starts, finally arrived.

To this I must ask: Is La Jolla fundamentally different from the dozens of neighborhoods of San Diego? What makes La Jolla special, compared with, say, Pacific Beach or Golden Hill?
The most notable exclusion in the messy outlay of the "city of La Jolla" is UC San Diego.
As intangible as it might be to the actual economic reality of La Jolla, UC San Diego being located in La Jolla should be a sense of pride for all La Jollans. Not only does La Jolla have beaches and opulence but it also has some of the best academic minds and higher education in the world, responsible for some of the most novel innovations across virtually all fields.
In the rush to exclude La Jolla from the broader San Diego connections it has fostered for decades, La Jolla will be decoupled from those proud achievements.
It is impossible to understand the detachment proposal of La Jolla without understanding the inherently symbolic nature of such a move. Here, as has happened throughout history, the wealthy wish to cast themselves away from the poor.
My experiences in a community that similarly separated affluent suburbia from a city in Wisconsin taught me that a breadth of people only serves to help, not harm, a town. The overt racism I experienced there and the craven uniformity of White suburbia made me realize that the American values of egalitarianism and being stronger together not only serve to benefit the little man but also the community as a whole through greater creativity, innovation and a less hostile social climate.
San Diegans are stronger together.
La Jolla benefits immensely from San Diego's expertise and scale, as is conceded by the wish of the separatists to maintain many services under San Diego. The reverse is immensely true as well.
This symbiotic relationship would be severed under La Jolla detachment, and both parties would be hurt.
While San Diego may have significant governmental hurdles, the issues of San Diego are uniform and they are to be solved together, not apart.
Vijay Roy is a La Jolla resident who will be a junior at La Jolla High School next school year. ◆
Get the La Jolla Light weekly in your inbox
News, features and sports about La Jolla, every Thursday for free
You may occasionally receive promotional content from the La Jolla Light.