Guest commentary: Fight against lethal fentanyl must continue to grow in schools and communities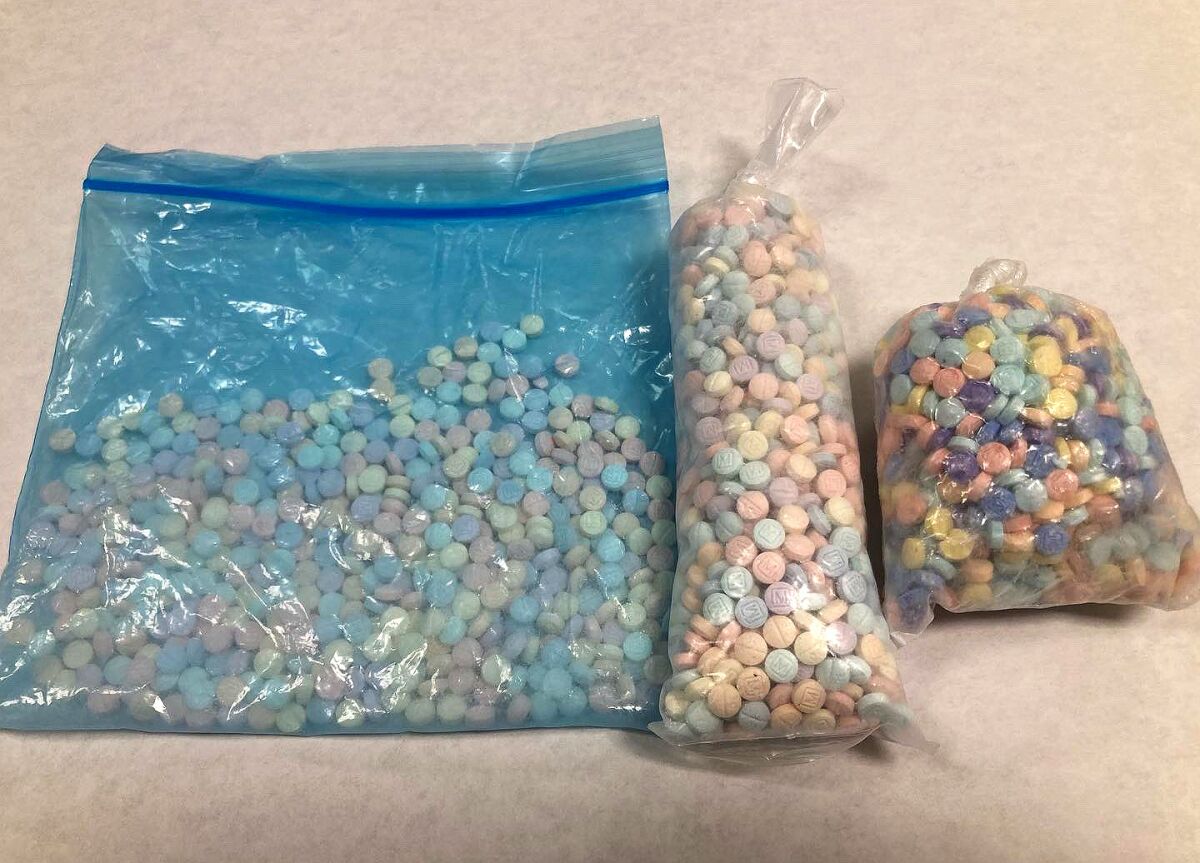 Opioid use has seen a dramatic increase in usage by high school-age students. Brightly colored fentanyl, referred to as "rainbow" fentanyl, is circulating and has been mistaken for candy.
The inclusion of fentanyl in other drugs is somewhat new, so public awareness is generally low regarding just how deadly tiny doses can be. In fact, among teenagers, overdose deaths linked to synthetic opioids like fentanyl tripled in the past two years, yet 73 percent have never heard of fake prescription pills being made with fentanyl (website of National Fentanyl Awareness Day, organized by a coalition of businesses, nonprofits, educators, medical experts and others).
Fentanyl is a synthetic opioid that was traditionally used for pain relief in hospitals. Since it is cheap and simple to make, fentanyl is now in the street drug market as a filler, which is why there has been a huge increase in drug-related deaths, since it only takes the size of a few grains of sand for it to be lethal (U.S. Drug Enforcement Administration).
In 2021, there were 224 fentanyl-related overdose deaths among people ages 15–19 in California (California Department of Public Health), and in 2022, a San Diego Unified School District high school student survived an opioid overdose on school grounds because of Narcan administration.
Nasal naloxone (brand name Narcan) can reverse an opioid overdose. The Naloxone Distribution Project (administered by the California Department of Health Care Services) provides free naloxone to schools and universities at no cost. On Oct. 11, the San Diego Unified School District board executed a resolution to ensure that Narcan is available at all district campuses and that school police officers, nurses, health office staff and other staff members on campus are trained to administer naloxone at district school sites. It also resolved to provide multilingual educational materials via social media, email and websites to the schools and extended community and will participate in National Fentanyl Awareness Day on May 9.
Students at private and charter schools must be proactive and push this issue to the forefront of conversations about student health and wellness by working with their schools to improve awareness about the dangers of fentanyl and the available free access to lifesaving Narcan.
Students should talk to their principals, ASBs and superintendents to insist on participation in Fentanyl Awareness Day.
A year ago the DEA said "fentanyl is killing Americans at an unprecedented rate. … Save lives by talking to your friends and family about the dangers."
Ensuring that middle and high school students as well as teachers, administrators and the extended community have the most up-to-date information will help prevent unnecessary tragedies. By insisting that Narcan is readily available on campus and in the hands of trained staff members will save lives.
Aiden Kleinman is a La Jolla High School senior and PTSA leadership chair. ◆
Get the La Jolla Light weekly in your inbox
News, features and sports about La Jolla, every Thursday for free
You may occasionally receive promotional content from the La Jolla Light.