Guest commentary: Student-athletes take on the challenge of balancing academics and sports
Sophia Benito is a junior at La Jolla High School and an editor for the school newspaper, the Hi-Tide. She is writing a periodic column this school year about happenings at her school and what's on the minds of herself and other local students.
Rigorous classes and high school course loads are difficult to manage on their own, and many students who also play sports struggle to find a balance between the two.
Life as a student-athlete can be fulfilling yet can bring immense stress. Up to 75 percent of an athlete's time is dedicated to sports or academics, and they often have to work on ways to prioritize their athletic commitment.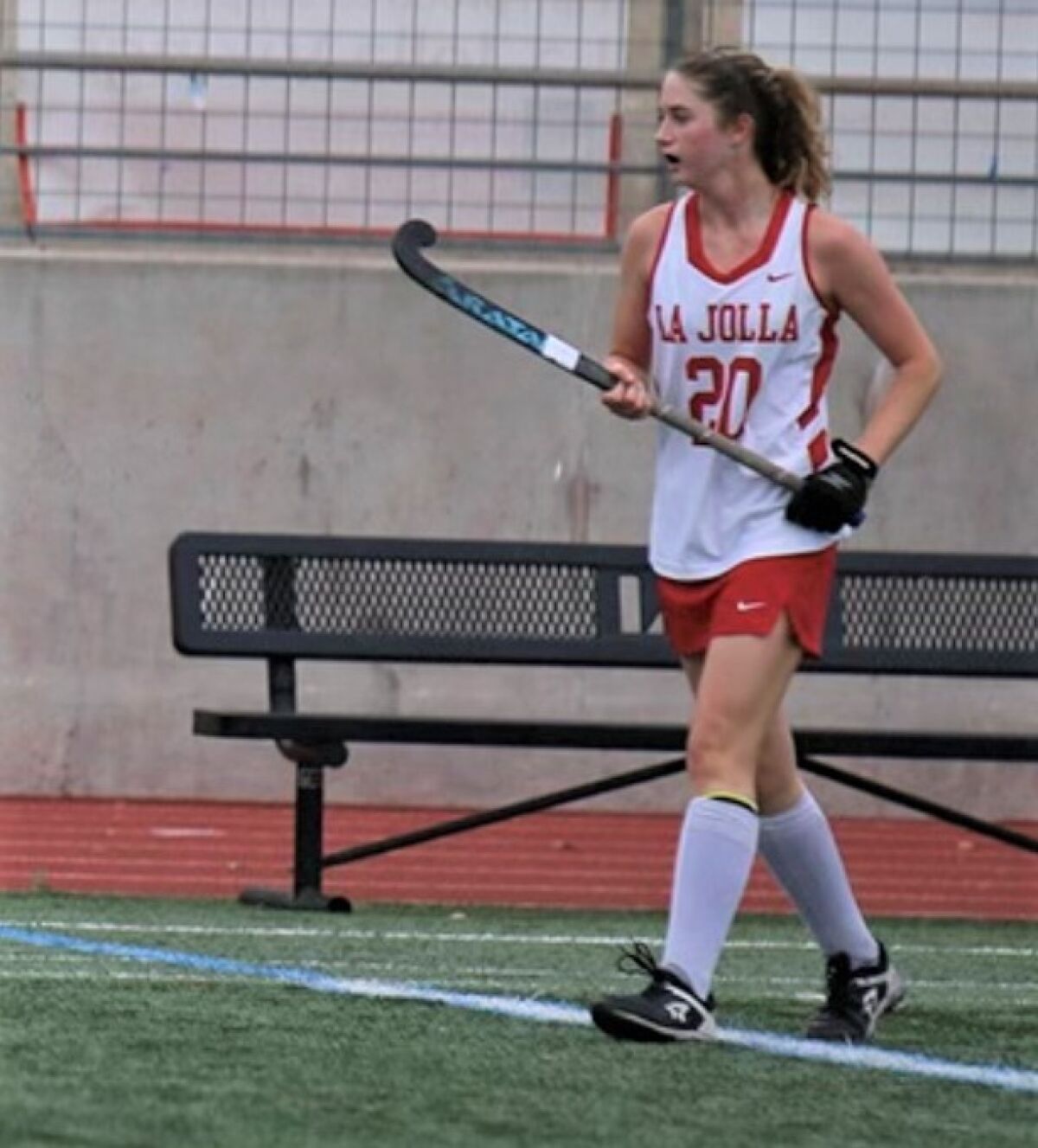 Emma Weibel, a sophomore at La Jolla High School who is a member of the debate and varsity field hockey teams and president of a climate activism club, said it's difficult to decide what in her schedule takes precedence.
"Balancing my workload while also having practice two hours a day along with games was definitely a struggle, and I had to give up a lot of the activities that I love doing," she said. "I also had to miss school sometimes in order to catch up."
There is a time balance that requires sacrifice to maintain. Often students are faced with a difficult choice and have to decide which activity, whether a sport or school club, is the most significant to them.
With impending Advanced Placement exams and a growing pile of coursework, most teachers recognize the difficulty for student-athletes of managing a strenuous schedule and will implement a time frame for late work to be accepted. This can range from the next day to the end of the school week.
It must be said, though, that this most often occurs with students who have consistently turned in assignments on time or offer a reason for being unable to complete the work.
"Students who juggle academics, athletics, jobs, leadership positions in clubs, etc., should absolutely be given additional time to turn in assignments if the time is truly warranted," said Sam Cisneros, a La Jolla High English teacher. "These student-athletes and student-workers are preparing for their adult lives, when it will be a constant balancing act to get everything done. Let them practice now and master the process when the stakes are less critical. I have no problem extending deadlines for hard workers and multitaskers."
Charlie Long, an LJHS senior and captain of the wrestling team, said he considers the greatest challenge of being a student-athlete to be full dedication to a sport for the duration of the season while ensuring that one's grades do not slip.
"Persevering through a difficult practice or game is easy, but doing that over and over again is what I sometimes have trouble with," he said. "However, it's all worth it in the end. I've never regretted playing any of the sports I did because I know how much I've benefited from them."
Playing a sport not only increases confidence, it also gives athletes a sense of accomplishment and pride in both the team and themselves.
"I think there are two main types of benefits from playing a sport," Long said. "The first kind is material, and I consider things like getting in shape and helping out your chance at college admissions to fall under that. The second kind is benefits to your mindset, like a boost of confidence."
Tom Atwell, a La Jolla High social-studies teacher and water polo and swimming coach, said he believes the challenges that come with being a student-athlete teach and develop skills that are crucial later in life.
"I believe that one of the great benefits of playing sports in high school is that students must learn to prioritize their commitments and work on time management," Atwell said. "During water polo season, the team practices in the morning and afternoon three days a week and just the afternoon the other days of the week. We also have weight training, game film sessions and a meeting with our mental skills coach once a week.
"This is a big ask. I tell the athletes and their parents that the athletes are students first. So they must plan out their days to make sure they have given themselves enough time to study."
Atwell has had student-athletes who have gone on to become team captains at Yale, Brown, UC Berkeley, Stanford and other great academic institutions. All have thanked him for challenging them so they would be ready for college and life.
"Not one of them has ever said to me, 'I wish you would have made me do less,'" Atwell said.
While it is a challenge to balance time effectively as a student-athlete, it is possible by emphasizing priorities. In doing so, student-athletes can benefit from playing a sport while also excelling in school.
Sophia Benito lives in the Muirlands West area of La Jolla. Her family has lived in La Jolla since the 1950s. Sophia is interested in journalism as her future profession and occasionally writes for online teen publications. ◆
Get the La Jolla Light weekly in your inbox
News, features and sports about La Jolla, every Thursday for free
You may occasionally receive promotional content from the La Jolla Light.