OUR READERS WRITE: From the May 4 issue of La Jolla Light: Community comments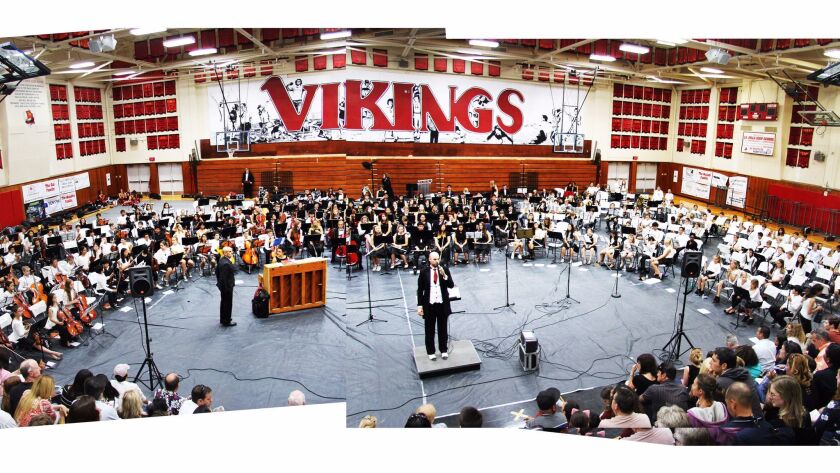 WindanSea sewage leak should've been prevented
Last week we experienced a 1,350-gallon sewage leak which tarnished our La Jolla beaches. Who is to blame? Reportedly, the cause was a deteriorated rubber gasket and the City's failure to respond to a 6 a.m. call until 8 a.m., during which time human feces, etc., ran into the WindanSea and Marine Street beaches and closed them down for more than three days. I've heard no one talk about how this tragedy could have been prevented or minimized. Questions on my mind are: When did the City last inspect the rubber gasket? And why did it take the City two hours to respond and stop the leak?
The residents of and visitors to La Jolla deserve answers to these questions, along with assurances that the City will do everything it can to prevent future sewage leaks into our beautiful ocean. Nancy Linck
Why does it take City so long to do simple projects?
No doubt this improvement was long overdue, but to take now, more than four weeks to install about 1,300 lineal feet of sidewalk along Coast Boulevard certainly gives you no warm and fuzzy feeling about government projects and it is still not finished! Every weekday for the last four weeks, there have been as many as 15 workers and no less than 10 City pick-up trucks, loaders, trailers, vans, utility and dump trucks on site. Sometimes there are more vehicles than observed workers. Where are they hiding? How many breaks do they take as when I walk by they are always seemingly on one. The bottom line that at now working day 20 they have put down 1,300 feet of sidewalk! Do the math ... that's a blazing 65 feet per day!
Can someone determine the cost for this City crew and justify the obvious waste that comes with using them to do such improvements? This could have been a one week job in the private sector and for a whole lot less. Why are we paying for such gross waste, mismanagement and incompetence? The best was last week as some fellow government workers were washing the top grate of a storm drain inlet. There was on of those huge 10-wheeled pumper trucks along with two Wastewater Department pick-up trucks. There were three supervisors watching one guy hose off the grate! It must have been a real dirty grate as they were all assembled there for nearly an hour. Obviously, government workers no longer work for the public.
Zeke Woolley
We've got to curb plane noise before the summer
Over the last few months, I read the complaints in La Jolla Light from residents regarding the marked increase in loud aircraft noise in La Jolla, but having been out of town until recently, I did not realize how bad it had suddenly gotten until I spent a day at home trying to work!
On April 25, it was so bad I had to give up getting work done and spent the entire day instead logging the constant, loud, disruptive roars of aircraft — the time, direction headed and type of aircraft.
Between 10 a.m. to 5 p.m. I logged: 60 LOUD aircraft (I only logged very loud, intrusive noise and taped some). They came from 40 commercial jets (I could see which airline some were; many were northbound flights); 20 were "other" aircraft, the usual onslaught of military helicopters, commercial helicopters and smaller private planes we already chronically deal with in this area, who cruise up and down the coastline or cut east to Brown Field, Gillespie, etc.
Although the roar of airline noise was at times only minutes apart, it averaged out to one loud disruption every 10 minutes. Adding in the "other" aircraft noise, it came to one loud disruption every seven minutes for seven hours straight!
The next day, April 26, I did attend and speak at the San Diego Airport Noise Advisory Committee public meeting, along with many other La Jolla residents. All are very upset over this tremendous increase in commercial airline noise in our area and its negative effects on our quality of life. I also reported the flights on the online San Diego Airport Noise Complaint link.
After living on the same street at WindanSea Beach for 30 years, I honestly know the constant jet roar from airlines flying closer and lower in this area is most definitely a recent problem. And it is a problem that I, and many distressed residents, are desperate to stop. If more effected residents band together, hopefully something can be done soon — summer will be worse with windows open and time spent outdoors! Lee Miller
La Jollans complain, but Airport Authority does not listen
The readers of these pages are by now well aware of the reports of a marked increase in commercial airliner noise assaulting the residents of La Jolla. However, they may be unaware of the utter inaction by the Airport Authority and our governmental representatives on our behalf. Here are the incontrovertible facts:
Southbound arrivals to San Diego International Airport follow a new flight plan that sends jets further south and at a considerably lower altitude along a concentrated path directly over La Jolla Shores and alongside Mount Soledad and La Jolla Mesa; residents facing the southern shoreline of La Jolla are reporting substantial increases in noise from northbound departures; and from 10-11:30 p.m., "noise abatement" procedures for Ocean Beach and Point Loma are sending eastbound departures northward, far along the La Jolla shoreline before the jets either turn south to go around Point Loma and point their tail at La Jolla for the duration of their climb, or turn east over La Jolla itself at low altitude and high power.
Over the past six months, La Jolla residents have lodged more complaints to the Airport Noise Advisory Committee (ANAC) than any other community — in fact, the number of households filing a complaint from La Jolla was greater than the rest of San Diego, including Point Loma, combined. Yet, the ANAC and the Airport Noise Mitigation Program manager, have done nothing.
Rather than address the source of the complaints, they discontinued the ability to lodge a complaint by e-mail.
Rather than bring La Jolla to the table, the ANAC turned down a motion to add a La Jolla representative to their committee. Rather than listen to the residents of La Jolla, they have ignored us.
The La Jolla Town Council (LJTC) and La Jolla Shores Association (LJSA) must demand that the Airport Authority and noise mitigation office address our issues.
The planning committees of other communities affected by airport noise have representation on the ANAC; the LJTC and LJSA must also demand that the Airport Authority allow each to appoint an ANAC representative.
Northbound departures must head more westerly, rather than hugging the coast, and perform their rapid climbs further from our shore; the prior southbound arrival path must be restored and flights fanned out rather than directed over a narrow channel; and after 10 p.m., eastbound flights must begin their turn south at an earlier point and not be allowed to fly over La Jolla. Matthew Price
Some think it's time to retire Ché Café 'art'
The front page of Section B in the April 27, La Jolla Light stunned me speechless! To see an almost half-page picture of a demented inhuman murderer (Che Guevara) as is displayed on the UC San Diego campus at Che Café by students who know no better, but should know better, is beyond the pale. This sadistic murderer converted Havana's La Cabana Fortress into Cuba's firing-squad and torture central in January 1959.
He was co-founder of a regime that tortured the most women political prisoners in the modern history of the Western Hemisphere; 35,150 women were jailed and tortured for political crimes.
To idolize a sadistic killer, a man whose life is the total antithesis to all that is good and decent, is beyond belief! Shouldn't a role model be an inspirational and uplifting personality? Lou Cumming
What will it take to slow drivers down?
I just moved to a residence on La Jolla Boulevard from the Village Square-area near Trader Joe's. In my short trips back and forth to move my belongings last week, I couldn't believe the speed of drivers who, when I wouldn't go faster than the speed limit, nearly rear-ended me and made road rage gestures. These violent drivers, I observed to be mostly males, come up on you fast and want you to speed up.
To get away from one on my way to the bank, I pulled into a gas station and he followed me in there! I called 911, but police said there was nothing they could do.
As a Village, we need to protect our community so it's safe for residents. Speeders need to chill out and better plan their days so they don't take it out on the rest of us. Let's start reporting their license plates to police, and hopefully, the message will get out that residents of La Jolla have zero-tolerance for bad drivers in The Village.
Joan (last name withheld by request)
Kids help special needs kids at the beach
Local volunteers were happy to share their love of the beach with 42 children with special needs at an event from the Best Day Foundation, April 30 at The Shores. It was chilly water, but a beautiful beach day. The families I spoke to were from Vista, Temecula, Lake Elsinore and Anaheim. Best Day Foundation lived up to its name engaging these special kids in surfing, stand-up paddleboarding, an obstacle course and more. The event ended with an awards ceremony and pizza lunch.
Tanja Knott
What's on YOUR mind?
Letters published in La Jolla Light express views and comments from readers in regard to community issues. To share your thoughts in this public forum, e-mail them with your name and city of residence to editor@lajollalight.com or mail them to La Jolla Light Editor, 565 Pearl St., Suite 300, La Jolla, CA 92037. Letters reflect the writer's views and do not necessarily represent opinions of the newspaper staff or publisher.
---
Get the La Jolla Light weekly in your inbox
News, features and sports about La Jolla, every Thursday for free
You may occasionally receive promotional content from the La Jolla Light.