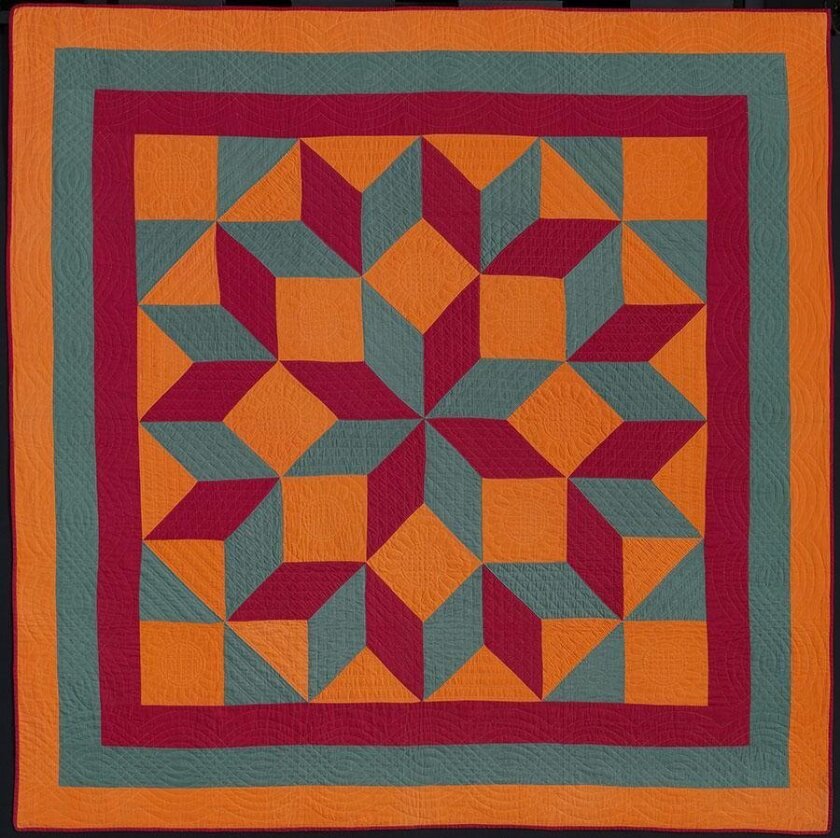 An exhibition that explores sophisticated principles of color theory in the design of quilts from the 19th to the early 20th century, is on display through Sept. 4 at The San Diego Museum of Art in Balboa Park.
"Quilts and Color from the Museum of Fine Arts, Boston," features 45 quilts from the acclaimed Pilgrim/Roy Quilt Collection. The various sections focus on color contrasts, chromatic vibrations, mixtures, gradations and harmonies in the quilt designs, and examine innovative optical effects of shape and color, as well as creative variations on more traditional quilt patterns.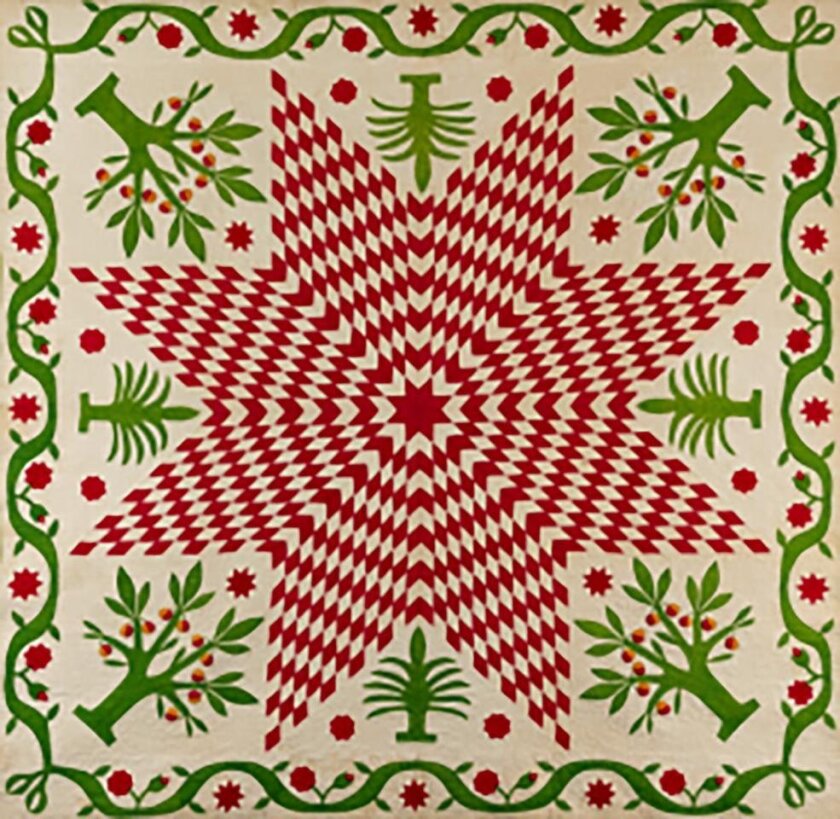 The majority were made before 1900 by mostly anonymous women from Amish and Mennonite communities who sought an opportunity to express themselves artistically. While most of the designs adhere to classic American quilting patterns, their bold compositions are comparable to the groundbreaking work of later 20th century Abstract Expressionist and Op Art pioneers. None of these quiltmakers had such training. Rather, they understood innately how to compose quilts with dynamic, pleasing, and challenging color combinations.
▪
IF YOU GO: "Quilts and Color" will be accompanied by a range of programming, including a themed Culture & Cocktails (June 23), Family Day (July 3), Painting on Tap (July 28), Film in the Garden (Aug.1). The San Diego Museum of Art, 1450 El Prado in Balboa Park, San Diego. Admission: $12. Hours: 10 a.m. to 5 p.m. Monday, Tuesday, Thursday, Friday and Saturday, closed Wednesday, noon to 5 p.m. Sunday. (619) 232-7931. sdmart.org
---