Police to lock Shores park gates to deter camping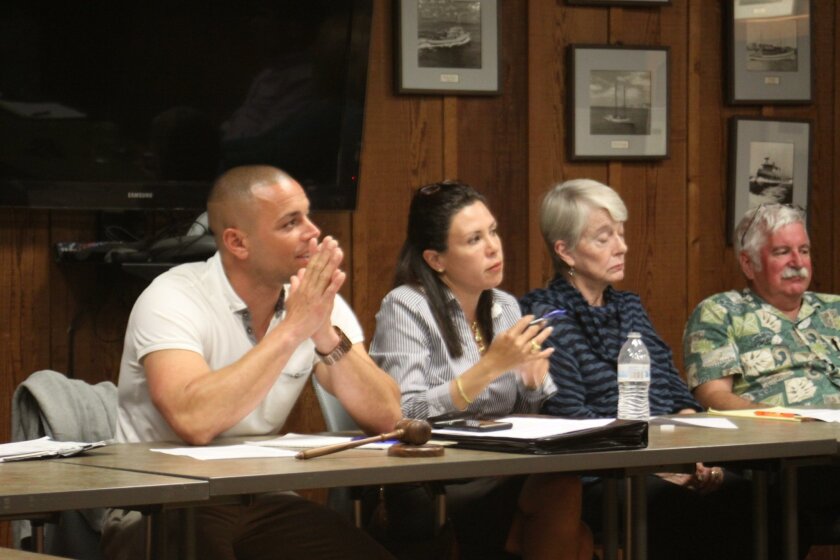 Law enforcement officials weighed in on the La Jolla Shores Association's (LJSA) plans to deter illegal camping in Kellogg Park during summer holidays, at the board's April 13 meeting.
As reported in March, LJSA chair Nick LeBeouf said leading up to holidays such as Memorial Day and Fourth of July, cars arrive "in heavy, heavy numbers" late at night to set up a tent so campers have a prime beach spot the next day. However, overnight camping in a fully enclosed tent is illegal in the park.
To prevent the problem from getting out of hand, board members agreed more proactive efforts need to be taken, such as larger, clearer signage and social media outreach.
To further assist, lifeguard Lieutenant Rich Stropky said lifeguards will partner with area park rangers. "We are going to integrate our efforts to work together as the problem dates get closer," he said. "But the community activism already going on will help a lot to deter the issues that are taking place."
Further still, San Diego Police Community Relations Officer Larry Hesselgesser said officers would close the gates to the Kellogg Park parking lot, hopeful that those with large amounts of camping and party gear will not want to walk several blocks to the park.
Using Memorial Day as a test run, Hesselgesser said the park gates would be locked at 10 p.m. nightly that weekend and reopened at 4 a.m. the next day. Anyone illegally parked in the lot during those hours would be ticketed.
Recognizing the idea is not without its flaws, Hesselgesser said, "That curb surrounding the lot is very small and we might see people going over the curb and driving over the grass to get to the lot. We will not be able to post someone there overnight to make sure that doesn't happen … but we could have someone to cite illegal parking in the morning."
Another concern is whether people would turn to the neighborhood to park their cars, and bring the problems closer to area homes. "It's a double-edged sword," noted chair LeBeouf.
On the advice of city staff, LJSA moved to request additional funds from the department of Park & Rec for staff to open and close the gates on an annual basis on the problem weekends.
A motion to send a letter to the department of Park and Rec, Council President Sherri Lightner and the Mayor's office passed unanimously.
In other LJSA news:
23 students rescued over Spring Break: Lt. Stropky reported that 60 high school swimmers from Murrieta, just north of Temecula, were attempting to swim from the Cove to the Shores, and several had to be assisted by lifeguards. "Before they went out, they were contacted by lifeguards, but they said they had done this before and were OK to go," he said, but colder-than-expected water temperatures lead to panic and hypothermia before they could finish. The water temp was about 59 degrees, Spropky said, "which for a pool swimmer would be devastating."
The 23 rescued students were examined on scene, and one female who became unconscious was taken to the hospital.
Farmers Market faces challenges: Angie Preisendorfer said the proposed Shores Farmers Market in Laureate Park was still being explored, but there are challenges in getting vendors. "The park's not a huge piece of property, and the market would just be for locals some night in the week so not to conflict with the Open Aire Farmers Market (on Sundays at La Jolla Elementary School). As such, it wouldn't yield a huge profit," she said.
Izzy Tihanyi added, "It would be for residents to pick up produce after work. It wouldn't include food trucks or pre-made food, just organic produce. We wouldn't try to bring in a huge crowd."
Preisdendorfer said she would report back with more details as they became available. A motion to support the Farmers Market concept passed unanimously.
—LJSA meets 6:30 p.m. second Wednesdays at Martin Johnson House of Scripps Institution of Oceanography, 8840 Biological Grade. ljsa.org
---
Get the La Jolla Light weekly in your inbox
News, features and sports about La Jolla, every Thursday for free
You may occasionally receive promotional content from the La Jolla Light.