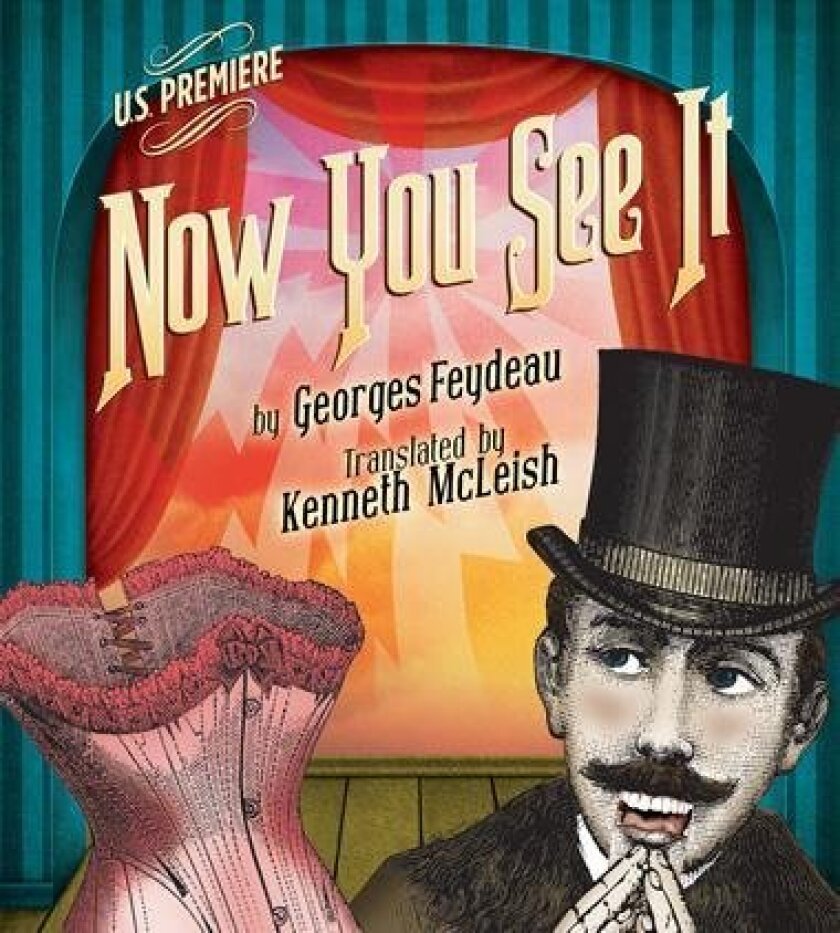 This seems to be the season for farces with several playing around town. The North Coast Repertory Theatre (NCRT) has staged its share, and is in rehearsal for another one, the U.S. premiere of "Now You See It," directed by Bruce Turk.
Written by French farce favorite Georges Feydeau (1862-1921) and translated by British playwright Kenneth McLeish, the story promises audiences a jealousy-fueled evening involving a philandering husband, a spurned lover and a scandalous discovery. Allison Minick ("Being Seen," "Macbeth," "Oklahoma") said she's thrilled to take on the only female role.
"I love the play," Minick said. "I read the script before auditioning and it was so funny and poignant. I heard great things about the North Coast Rep and director Bruce Turk. I love San Diego as I have family there I often visit."
Minick said she finds her character Marie-Louise fun to play, but also challenging. "She suspects her husband is having an affair because she discovered her previous husband had affairs and escapades with several women," Minick said.
"She's convinced that all men have that inkling in their blood, but Marie-Louise learns to navigate in a world where men have the power to take charge. She knows she doesn't have as many rights, but she's strong and experiences a huge amount of growth throughout the play as she fights for her power.
"It's a rich role because she's stuck in a society where she's pushing against the confines in restraints that her husband and society put on her."
After getting acquainted with each other, Minick and the four male actors — John Greenleaf, David McBean, Kern McFadden and Ruff Yeager — are now in rehearsal, learning their lines, some songs and changes that Turk might make.
"It's very exciting that Bruce has created a way for us to go deep and discover what drives our characters in their transformations," Minick said. "All the characters are funny in their own way, and succinct, smart and dealing with all the shenanigans that are happening. At times, it's like a drama to make sure the characters are rooted in a real situation, and play the role even bigger. It took a lot of dramaturgical work to figure out our backstories and to work on a piece with no preconceived notions. We are all so passionate about this extremely funny play with crazy characters. We know the audience will really enjoy it."
▪
IF YOU GO: "Now You See It," runs Feb. 27-March 20 at the North Coast Repertory Theatre, 987 Lomas Santa Fe Drive, Solana Beach. Tickets from $39. (858) 481-1055. northcoastrep.org
---