La Jolla New Business Roundup: Shores to welcome juice bar, Village gets hair salon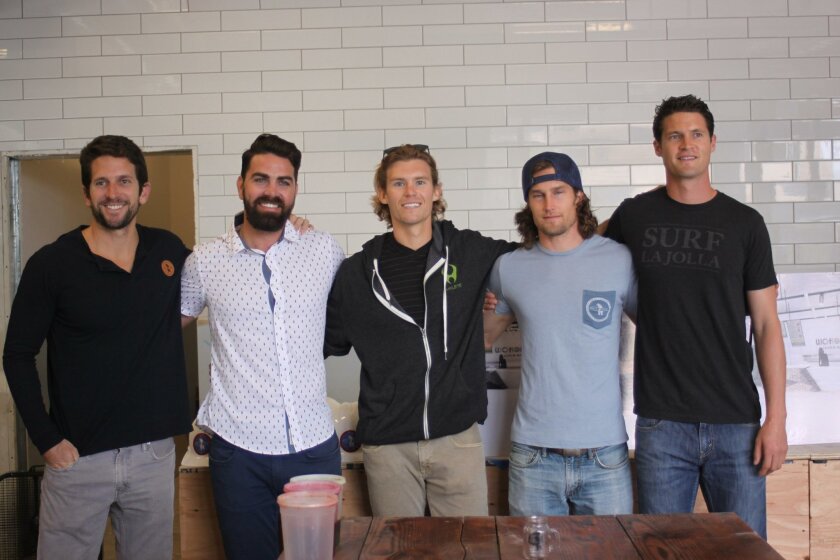 Slated for a mid- to late-April opening, Woholle Juice Box will debut at 2261 Avenida de la Playa in La Jolla Shores. An "arm" of ocean concessionaire company, Everyday California, Woholle will occupy 900 square feet of the 2,400-square-foot space that was formerly home to La Jolla Shores Market.
"From inception, our goal with Everyday California has been to build a company that embodies Californians' active and healthy lifestyles," said Everyday California owner Christopher Lynch. "The new juice bar is a great natural extension of that business. … Plus the Shores needs something like this because there is nothing like it here."
The shop will also house an extended line of the company's apparel and accessories, and serve as a launchpad for its ocean recreation tours and rentals business, to ease congestion at its smaller location across the street, which will remain open. At its literal center, there will be a VW bus to divide the juice bar from the apparel section and provide a SoCal photo opp.
"We wanted to go from a ocean adventure company to ocean adventure/apparel/juice company," Lynch said.
With six juices made daily and sold in bottles, Manager Duke Jarboe said the company uses "the Bentley of juicers" and that management worked with a nutritionist to develop the recipes — some more conventional and others unique. For example, the standard green juice is packed with leafy greens, while another juice has watermelon juice and chia seeds.
Draper Donley, who helped develop the juice bar menu, added that the juices and smoothies are designed to compliment an active lifestyle. For example, some have ingredients that help with inflammation to soothe sore muscles after a day of kayaking, and others help with energy and are better suited in the early morning hours before going surfing. But each juice uses alkaline water, Donley said, which reportedly increases oxygen levels, has anti-aging properties and assists metabolism, among other benefits.
Jarboe said "woholle" is the Kumeyaay word for "holes," and it was an appropriate name because Everyday California explores the "holes" and caves at La Jolla Shores. With a background at the Starbucks coffee chain, he added that he understands the importance of having something healthy and quick for people on the go.
The juices and smoothies, which are still being finalized, will sell for $8-$12.
More La Jolla businesses: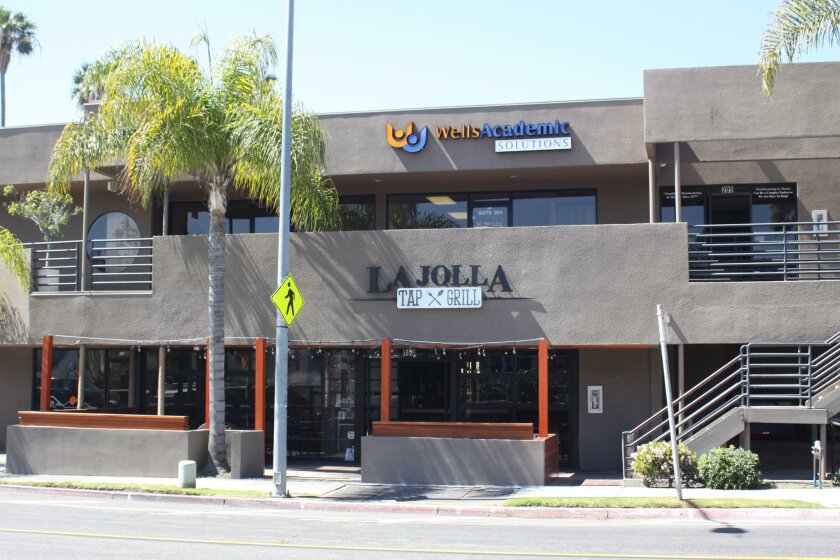 ▪
Fronting La Jolla Boulevard near Nautilus Street, La Jolla Tap and Grill opened in July 2015. Along with 30 beers on tap (many of them from local breweries), LJT&G serves upscale pub food, including appetizers, ranging from classic chicken wings to Ahi Poke; flatbreads, including one weekly chef's special; soups and salads; burgers; sliders; sandwiches; tacos; and desserts. LJT&G also has an extensive breakfast menu.
The sports-friendly bar and restaurant offers happy hours during NFL games, and daily discounts after 4 p.m. Tuesdays-Fridays.
It is located at 6830 La Jolla Blvd, Suite 103. Hours: 11:30 a.m. to 10:30 p.m. Monday- Thursday; 11:30-1:30 a.m. Friday and Saturday; 11 a.m. to 10:30 p.m. Sunday. (858) 263-4927. lajollatapandgrill.com
• Belle Sirene, a full service hair salon, opened at 7838 Herschel Ave. in January. Offering cuts, colors, extensions and special event styling, hairdresser Sherri Belanger is known for her custom blonde tones. "She has a technique that is exclusive to this salon that gives a buttery golden, Southern California blonde look," said salon coordinator Cara Paymaster. "We're known for our blondes, but we love our brunettes, too!"
She added that the general health of the hair is important to the staff. "We offer a lot of services here that help preserve the integrity of the hair," she said. These include conditioning treatments and color services using top-of-the-line products.
In terms of styling, the staff offers Brazilian Blowouts, extensions and provides an in-house braiding artist.
Women's haircuts start at $75, men's at $55. There are no services for children. Hours are 10 a.m. to 7 p.m. Tuesday-Friday and 10 a.m. to 4 p.m. Saturday. (858) 454-1607. bellesirene.com
▪
Green Paw Grooming at 7760 Fay Ave., Suite 1 is in the location formerly known as Classic Grooming of La Jolla. Owner Ashli Shore assumed management from previous owner Gloria Erickson in 2012 (who La Jolla Light featured in February upon her retirement).
Specializing in pet styling and baths using natural, hypoallergenic organic shampoos and treatments, GPG offers services that are gentle on pets and kind to the planet.
"When I started my career as a bather in 2005, I knew from that very first dog that this is what I wanted to for the rest of my life," Shore said. "I look forward to building my business in the village of La Jolla and meeting the wonderful pets and their loving parents who call this beautiful community home."
Green Paw Grooming is open 9:30 a.m. to 4 p.m. Tuesday through Saturday. (858) 459-0302.
▪
On the out "skirts" of La Jolla, Laundry clothing store offers men and women's beachwear and other easy-going apparel at 638 Turquoise St. In early March, Pacific Beach resident Jennifer Alexander opened the store, and said she hopes it will help carry on a family tradition.
"For as long as I can remember, my mother had a retail store," Alexander told La Jolla Light. "From the time I was 5 years old, I was helping customers." Her mother had to close her business in the height of the recession, but the positive customer-service spirit lives on. Laundry is open 11 a.m. to 6 p.m. Tuesday-Sunday. (858) 412-4735. laundrypb.com
---
Get the La Jolla Light weekly in your inbox
News, features and sports about La Jolla, every Thursday for free
You may occasionally receive promotional content from the La Jolla Light.