10 QUESTIONS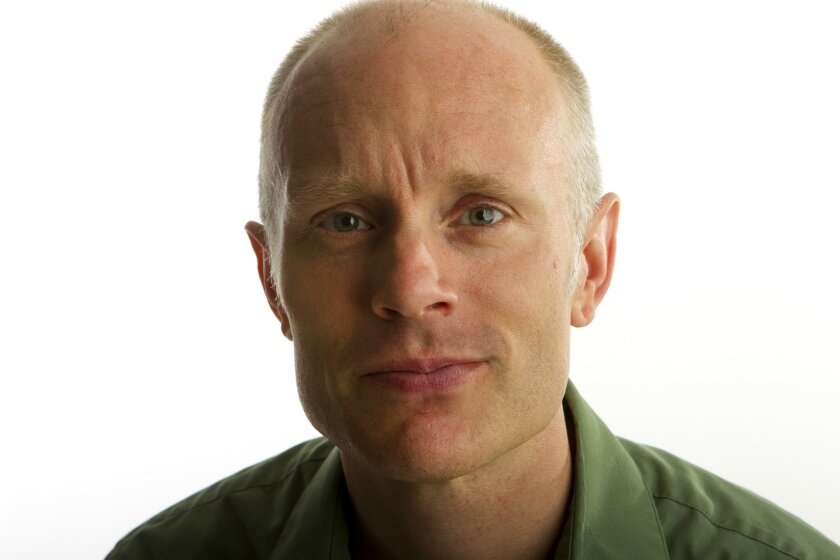 Matthew T. Hall is the editorial and opinion director at The San Diego Union-Tribune, where he's worked since 2001. He manages its Ideas and Opinion section, writing and editing editorials and overseeing an exchange of ideas around San Diego. He previously managed the U-T's social media and was its city columnist. Before that, he was a reporter who covered East and North San Diego County, San Diego City Hall, the Chargers' stadium search and the Padres' TV fiasco.
Hall graduated from the University of New Hampshire and also worked in Massachusetts and New Hampshire. He has been named Blogger, Feature Writer and Critic of the Year by the San Diego chapter of the Society of Professional Journalists, and Blogger and Columnist of the Year by the San Diego Press Club. He is president of the San Diego chapter of SPJ and western region director for the national board of SPJ.
What brought you to La Jolla?
I've lived in San Diego since 1999 and my wife was born in Bonita. When our oldest daughter was kindergarten age, we looked at a lot of local schools and fell in love with La Jolla Elementary because of its atmosphere and accomplishments. It felt like home immediately.
If you could snap your fingers and have it done, what might you add, subtract or improve in the area?
A locals-only traffic lane to get in and out of La Jolla? I kid. I'd love a new craft beer tasting room or two. And I think more streetlights might be a crime deterrent and allow for more night-walking in some areas.
Who or what inspires you?
My wife, who juggles her career and family as well as anyone I know juggles their own busy lives. My daughters' storytelling and laughter. A great novel. A funny tweet. Journalism done well.
If you hosted a dinner party for eight, whom (living or deceased) would you invite?
This year, I'd invite Hillary Clinton, Ted Cruz, John Kasich, Bernie Sanders, Donald Trump and three journalists crowdsourced via Twitter. Any other time, I'd invite writers Margaret Atwood, Paul Auster, Neil Gaiman, John Irving, J.K. Rowling, Hunter S. Thompson, Henry David Thoreau and Connie Willis. My wife might suggest we invite eight comedians, and I might be persuaded.
What are you currently reading?
"A Doubter's Almanac" by Ethan Canin.
What is it that you most dislike?
People not pulling their weight and my kids in pain.
What clothing item in your closet will you never part with?
The T-shirt from my "Padres to the People" rally. (Don't know it? Google it!)
What do you do for fun?
Go on Twitter and hang out with my kids, who might tell you, "in that order." Read. Run, although not as much as I used to or as I'd like. Root for the Red Sox.
What is your motto in life?
Good is not good enough when better is expected.
What would be your dream vacation?
Honestly? A week on the beach in La Jolla with a pile of good books and my phone turned off.
---
Get the La Jolla Light weekly in your inbox
News, features and sports about La Jolla, every Thursday for free
You may occasionally receive promotional content from the La Jolla Light.