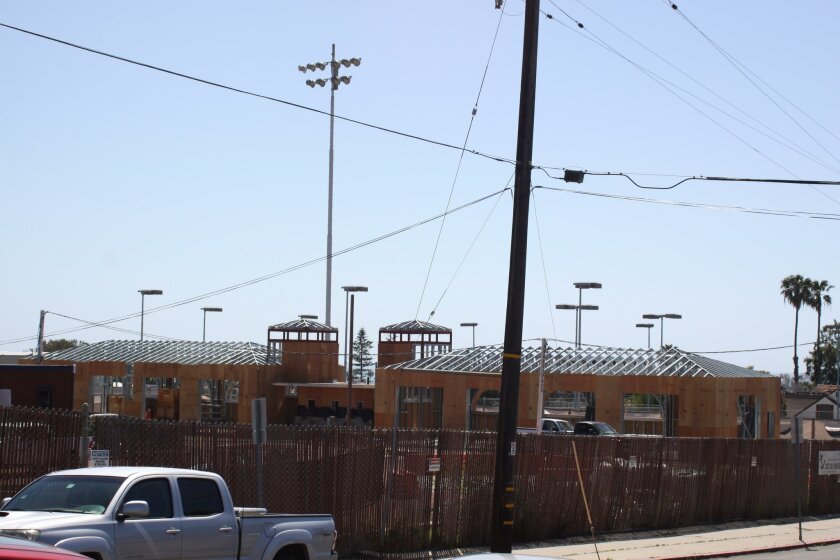 Gradually becoming more and more visible from Fay Avenue, construction on the new $12 million athletic complex at La Jolla High School is moving along on schedule, said a school district spokesperson. It's slated for completion in mid-August.
"When school begins in the fall, the Vikings will have a new, more accessible, stadium that includes new home and visitor plazas, entry gates, bleachers, a press box, concession buildings, restrooms and weight rooms … and a new tennis plaza," said San Diego Unified School District communications supervisor Cynthia Reed-Porter.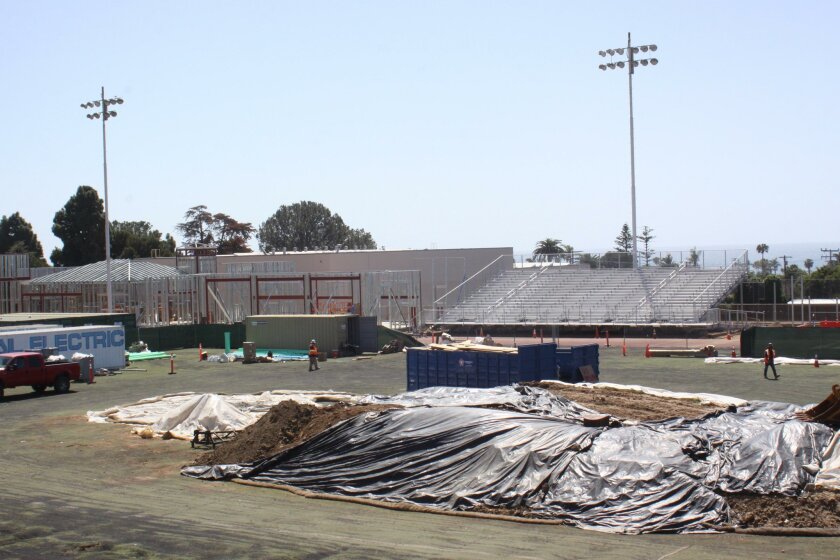 Other project additions include replacement of the synthetic turf field; resurfacing the running track, which will reportedly extend the life of the track by another six to eight years at a cost of $169,863; and construction of a new boys locker room and additional storage space.
The school will concurrently spend between $200,000 and $1 million to repair its emergency communications system.
"San Diego Unified thanks the community of La Jolla for supporting the school district's Propositions S & Z bond programs (which fund capital improvement projects) so these, and other improvements, can become a reality," Porter said. "La Jolla High has already received interactive classroom technology throughout its campus, thanks to the bond program, and there is more modernization work to come, including campus-wide air conditioning."
---