La Jollan stars as 'Billy Elliot' with siblings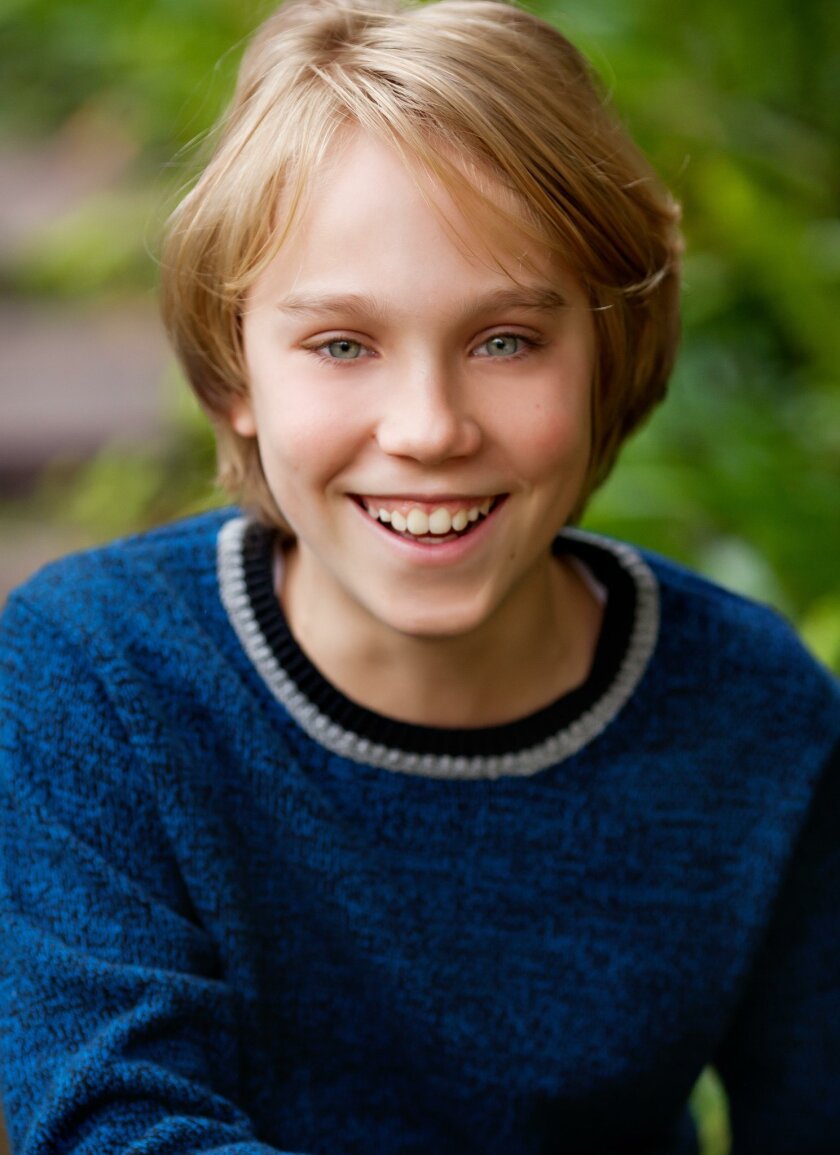 When the California Youth Conservancy Theatre production of Billy Elliot takes the stage at Lyceum Theater May 28 to June 5, La Jolla's own Luke Garbacz will hold the title role. And he's not the only one from the Garbacz household in the musical, as brother Matthew and sister Juliet also have parts.
Joining the Garbacz children are La Jolla actors Julia Van Skike, Isabella Walther-Meade and Lauren Muehl.
Although Luke has had prominent roles in youth productions of "Into the Woods," "Les Miserables" and "Aladdin" at the North Coast Repertory Theatre, this is his first title role, which he shares with young actor Aaron Schueler — an honor that is not lost on the 12-year-old Creative Performing and Media Arts student.
"The most challenging part was the huge responsibility that comes from being the title character, how many lines I have to memorize and how hard I have to work," he said. "They are really hard, but at the same time it makes going to rehearsal every day and doing the show much more exciting."
Adding to the excitement is the fact that Luke has seen several incarnations of the production, and loves them all. "A few years ago, I saw the show when it came to the San Diego Civic Center and I also watched the movie, and studied that. So before I even went for the show, it was one of my favorites," he said. "The music, the historical aspects and the dancing are amazing."
Set in an English mining town, around the 1984 miners strike, the story surrounds a young boy who discovers dance, and the struggles he faces to follow his passion. With music by Elton John, the production is based on the 2000 film of the same name and was first staged in 2005.
To prepare for the role, Luke said he re-watched the movie, practiced tap and ballet like he never has before and watched "everything I could find on YouTube" to get a complete understanding of the character.
The role incorporates much more dance than other roles Luke has held, and he said the most rewarding part of rehearsals has been successfully executing the choreography. "There have been times I worked really hard on a dance move and then I finally got it right. At that moment, I feel like I'm on top of the world," he said.
For sister Juliet, who has more ballet experience and plays one of the ballet girls, the dance scenes have presented a unique challenge – being a bad dancer when she is actually good. In her role, she "doesn't know what she's doing and makes crazy faces, is silly, and sticks her butt out." But as a diligent student at City Ballet who focuses on perfect form, Juliet said, "I can't do those things!"
But thankfully, she has her brothers to ease her nerves on stage. "They make me feel comfortable when it gets tough," she said.
For brother Matthew, who plays Michael, while the dancing is fun, its all about the music. "Elton John is my favorite musician and my favorite thing about 'Billy Elliot' is dancing and singing to his music," he said, noting the family has tickets to see Elton John in Las Vegas at the end of April, and they hope to meet him.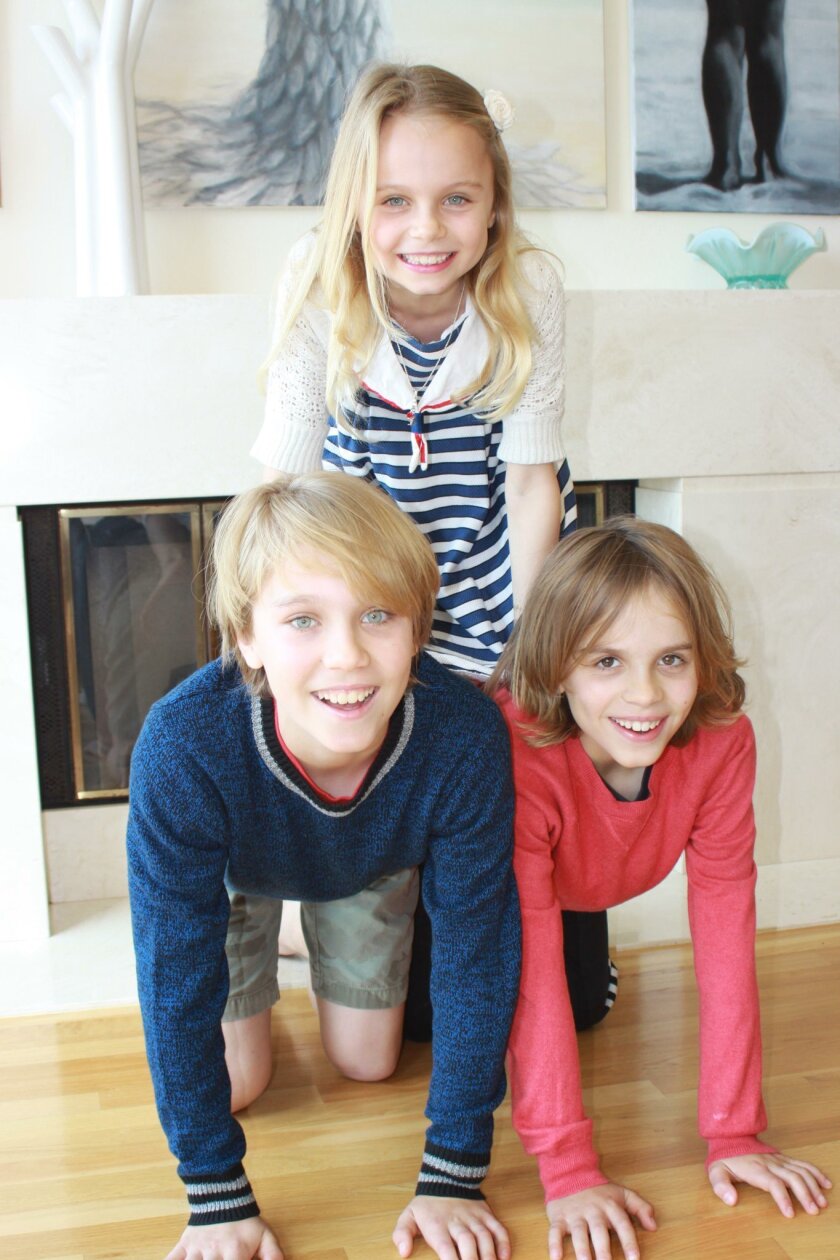 In addition to his brother and sister, Luke said it has been a joy to work with the other actors in show, specifically director Shaun Evans and actress Leigh Scarritt.
The musical has also given Luke the chance to prove his emotional range. "Compared to other roles, this one has a lot more emotional highs and lows," he said. "At one point, Billy's really angry and sad, then at another point, I get to be super silly. So that's different for me."
But the rigorous rehearsals have given Luke lots of time to practice. Director Evans said what makes the California Youth Conservancy different is the fact that all the actors in the 40-person cast (including the 18 young people) are expected to take the production seriously.
"We cater to kids who are career-minded in terms of the performing arts and they're treated like working adults. Every one wants to be here and have identified performing arts as something they want to pursue more than as a hobby. For them, performing is not a recreational thing and it shows," he said.
The cast, he said, "is fantastic and the dancing is fabulous." Of Luke in particular, he said from the moment he opened his mouth to sing, "I said to myself, 'there you go, we have our Billy.' Luke has a phenomenal voice and he's a good ... and he looks like a movie star already."
▪
IF YOU GO: CYCT's "Billy Elliot" is on stage May 28-June 5 at Lyceum Theatre, 79 Horton Plaza, downtown San Diego. Tickets from $22 at cyctheatre.com
---
Get the La Jolla Light weekly in your inbox
News, features and sports about La Jolla, every Thursday for free
You may occasionally receive promotional content from the La Jolla Light.