In Step with Traditions: La Jollan establishes Chinese Dance Academy
Combining a family history of performing and her culture's rich native traditions, La Jolla resident Qi Zhang has brought the art of Chinese dance to San Diego. She opened a studio in 2012, operating out of the Jewish Community Center in La Jolla, and in 2015, she launched the Chinese Dance Academy of California in Sorrento Valley.
"I have a lot of American-born Chinese students, and some other students, including American and Indian students. They all like to learn about different facets of Chinese culture," Zhang told La Jolla Light. "There are 56 ethnic groups in China, and each one has a different style and different movements that reflect their culture in dance. Some are very open in their movements and very dramatic, others are more shy. Some performances are like court dances for royalty and some are inspired by paintings that have survived from ancient dynasties. There are also some that re-create folk stories."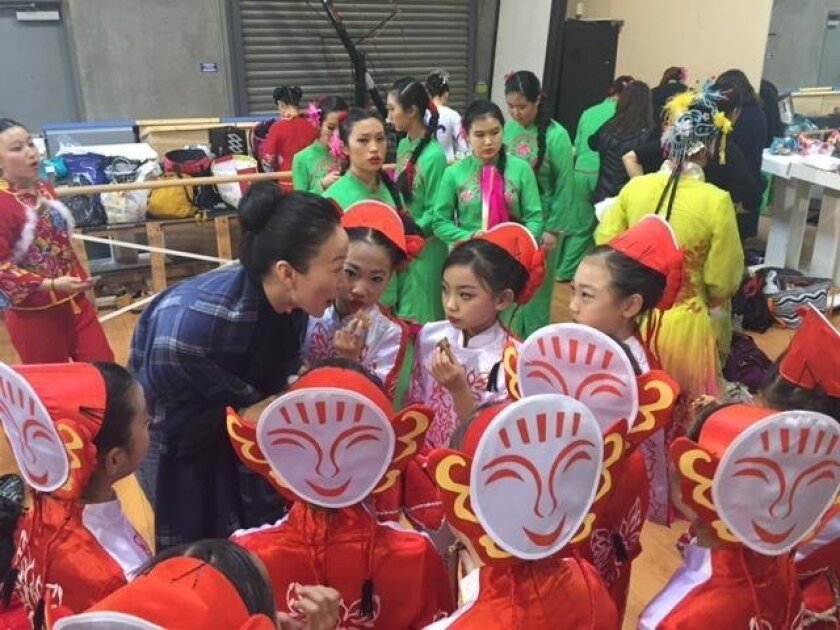 One audience favorite is inspired by a story of a fairy that lives in the moon with a rabbit. Zhang said because of the costumes, different postures, facial expressions, and the dynasties they represent, audiences are "transported back to that era."
"Our dance moves developed from Chinese opera traditions, so the gestures and poses and facial expressions are very different. We tell a story with body movements and our faces."
To come up with the routines, Zhang takes cultural notes from each era and area, to create specific choreography to teach her students. "It's like with cooking, you take the basic ingredients for a dish, but how it turns out depends on the chef; the taste might be different. We need those ingredients, but can make it our own and add flavor to it."
Something in Zhang's recipe is seasoned just right, for in just one year, her students have developed into a polished troupe that has been asked to appear at the Poway Center for Performing Arts, and her dancers have taken silver and gold medals in local competitions. Further, Zhang was a co-choreographer in the San Diego Repertory Theater production of "The Oldest Boy." She is in discussions with San Diego Ballet to create a special piece.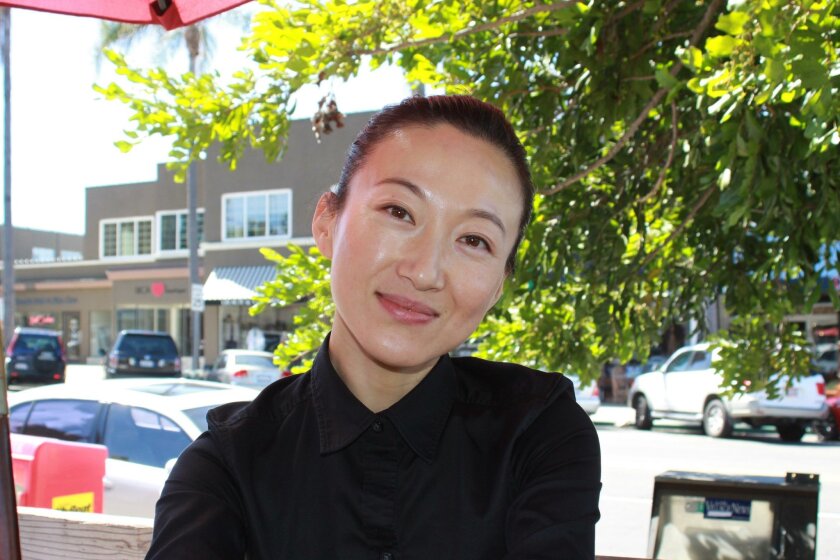 Zhang said she grew up in a performing family near Beijing, China, and received her Bachelor of Fine Arts degree in Dance Performance and Education from the Beijing Dance Academy, studying both classical Chinese and modern dance.
"I auditioned for a prestigious dance school — one that picks 12 girls and 12 boys from the entire country each year — and I got in," she said. "I entered a professional dance school at age 10 that was like a military boarding school. For six years, we trained together, studied together and danced several hours a day.
"My father is a classical cellist and my mother is an actress, and they knew the pressure that I was in for (choosing a career in the arts), but I really wanted to be dancer, so I committed to my training."
After graduation, she became a principal dancer in the Beijing Youth Dance Troupe, and traveled the world. In 2003, Zhang decided it was time to pass her knowledge onto others. She started a dance school in Thousand Oaks, just north of Los Angeles; and another one in Irvine in Orange County three years later.
"I wanted to be challenged professionally and also follow my passion ... but sometimes life brings you surprises," she smiled. Soon after the Irvine studio opened, Zhang met her would-be husband, La Jolla resident Steven Holtzman. She moved to The Jewel to be near him, and the two quickly married.
"We soon had a daughter, Aria (now 6). During that time, I didn't want to do anything having to do with dance. I just wanted to be a mom. When I do something, I commit 100 percent of my energy to doing it, so Aria was my focus," Zhang said.
However, two years ago, life brought her another surprise. "I was invited to attend the 60th anniversary of the Beijing Dance Academy celebration," she said. "There were all kinds of traditional dances and performances I got to see, as well as some of my former colleagues and professors, and some of them were still dancing. One of my former professors, Miss Chen, is now in her 80s, and she was still dancing!"
Watching her, Zhang said, "I couldn't stop crying. I realized it was time for me to continue dancing again."
The Chinese Dance Academy of California offers classes that range in difficulty, based on age and experience.
Rosario Obregon, whose daughter takes classes, said "As a parent, from the moment you see Qi you know that she is the person you want your child to learn from. Her grace and skills as a dancer combined with her firm but thoughtful way of teaching keep our daughter Olivia engaged and committed to her classes. She balances her teaching of classical dance and Chinese traditional dance which brings cultural richness to her classes. It is a good sign when two-and-a-half-hours of class goes by without noticing!"
▪
ON THE WEB: qizhangdancestudio.com
---
Get the La Jolla Light weekly in your inbox
News, features and sports about La Jolla, every Thursday for free
You may occasionally receive promotional content from the La Jolla Light.