La Jolla sea lion barrier proposal sent to Mayor's desk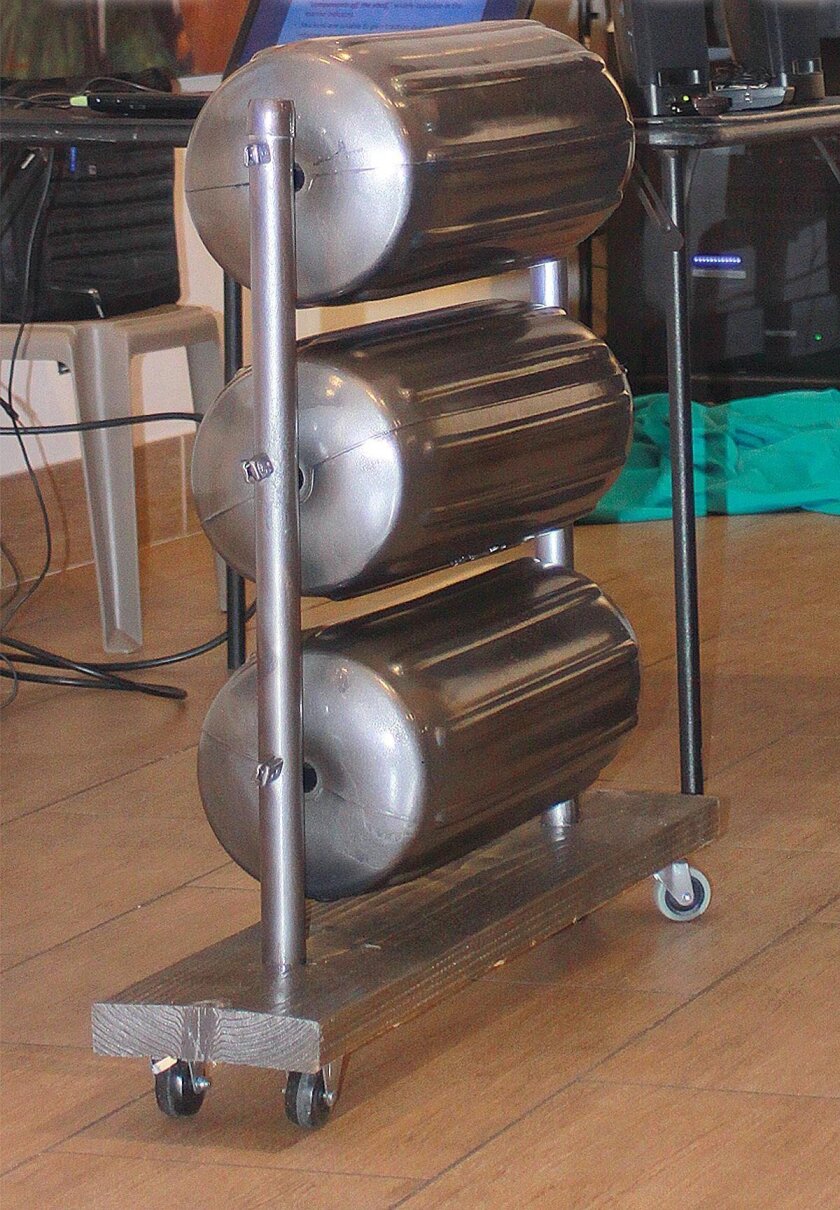 To hopefully relieve the pervasive noxious odors at La Jolla Cove and minimize unsafe interactions between sea lions and humans, the La Jolla Town Council's Sea Lion Committee reportedly delivered its proposal for rotating barriers to San Diego Mayor Kevin Faulconer last week.
The committee hopes the mayor will approve, fund and implement the plan, or a one similar.
However, before the mayor's office can act, it must first review the findings of piniped expert Doyle Hanan & Associates, who was contracted by the city last year to "study and identify potential opportunities for changing the behavior or haul-out conditions of the sea lion colony now expanding along the La Jolla coastline," and file a report. Hanan's findings are expected in the coming months, and will be reviewed for a possible sea lion mitigation plan.
As previously reported in the Light, Hanan said he must gather baseline information about the sea lion colony — something that was done about the harbor seals hauling out at Children's Pool, but not for the sea lions hauling out at La Jolla Cove.
The Town Council committee's plan is to install stainless steel cables across key access points on the lower portion of the Cove bluffs (which the sea lions use to climb to the upper levels) and string rotating, plastic cylinders across them so the animals cannot reach the larger, flatter area. The lower bluffs are regularly "cleaned" with the tides, whereas the upper bluffs are not.
It is not known where the sea lions would go should the plan be implemented and they lose the rocky blufftop, but those in support have been willing to test the barrier idea. Should it prove ineffective, the cables can be removed. The inflatable, rotating barriers strung on the cables are currently on the market, and used to safeguard boats from other colliding into other boats, and reportedly are able to withstand the marine environment.
In addition to its barriers presentation, the committee offered the mayor letters of support for the proposal from several La Jolla civic organizations.
La Jolla Light will provide updates on the situation as decisions become available.
---
Get the La Jolla Light weekly in your inbox
News, features and sports about La Jolla, every Thursday for free
You may occasionally receive promotional content from the La Jolla Light.