'Fresh Sound' concert series fills the bill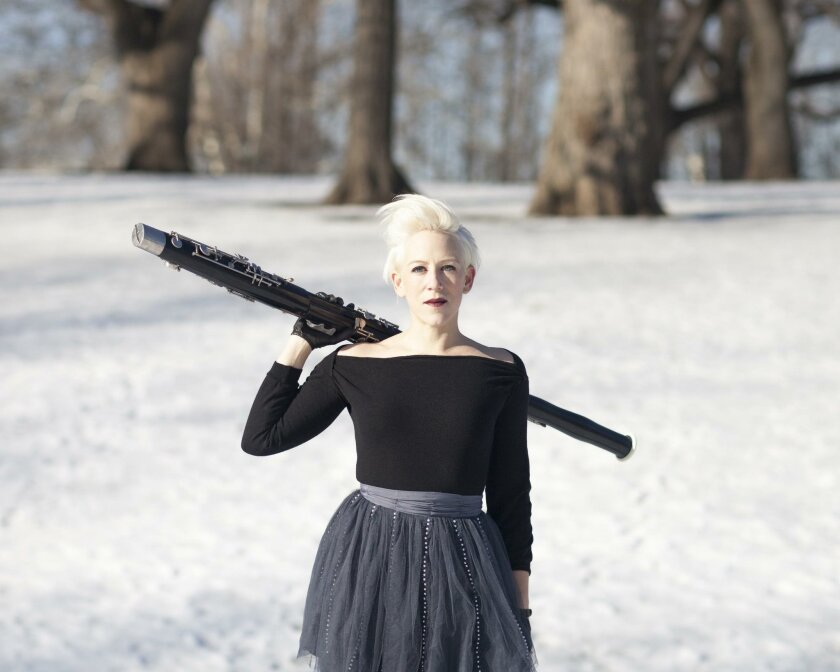 If you're interested in the latest developments in classical, jazz and avant-guard music, the place to go is a venue in the "new" Barrio Logan called Bread & Salt, at 1955 Julian St., where they offer 'Fresh Sound' — an ongoing music series curated by UC San Diego music alumna Bonnie Wright.
Bread & Salt is a neat, Spanish Revival-style building originally built in 1896. It was formerly the home of Weber's Bread factory, after which it's named. The building has been painted, spruced up, and otherwise retrofitted to become a very artsy place, home to art galleries, classrooms, and small concert halls — like the one where Fresh Sound unfolds once a month.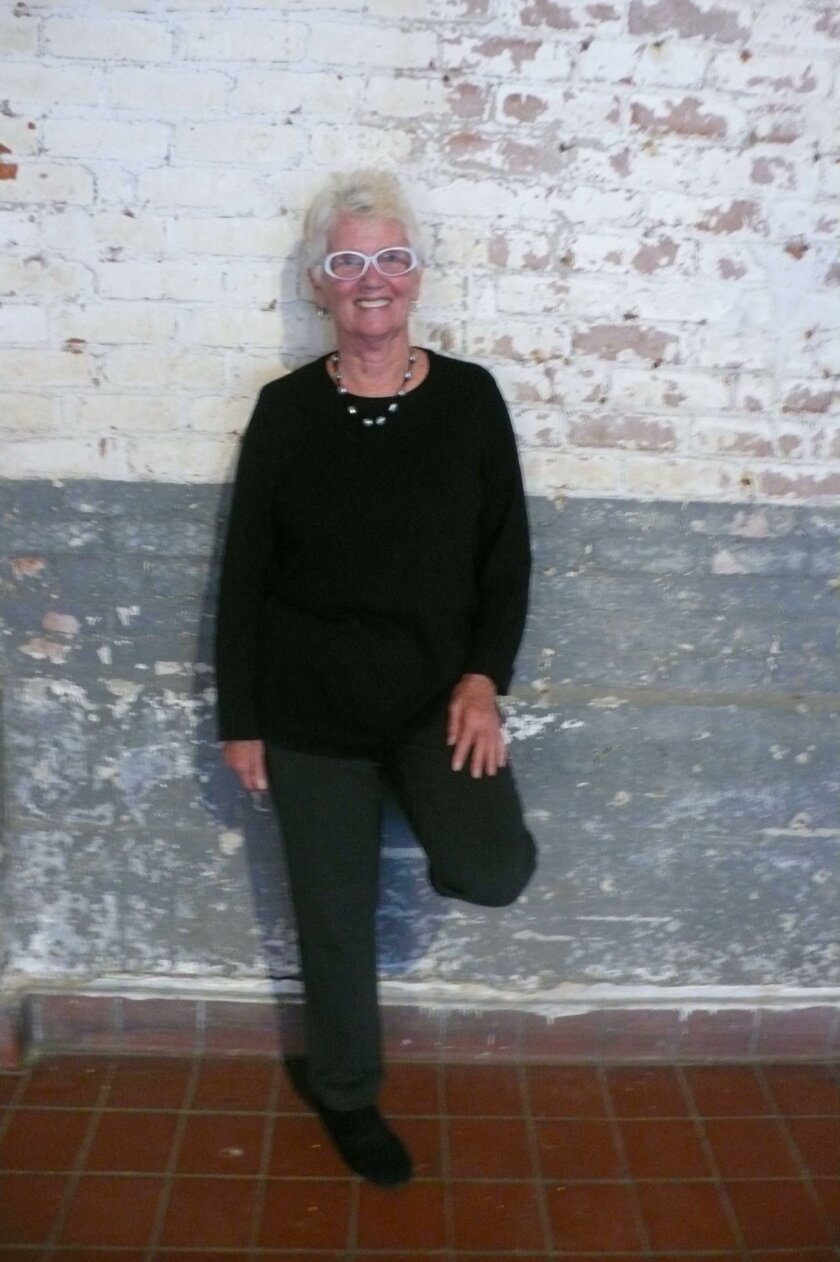 This spring, Wright will put forth an eclectic program of five concerts that should appeal to those who like performances by solo instruments pushed to extreme usage — or lofty spiritual sounds or noisy brass bands where the performers squawk and honk improvisations back and forth.
San Diego music critic Robert Bush says Fresh Sound "is very important for the creative music scene. You get to see people here that you would otherwise never see. I have never been disappointed in a show ... in fact, they have been some of best performances that I have ever seen."
La Jolla's own Steve Schick, UCSD music professor and conductor of the La Jolla Symphony & Chorus, thinks likewise. Schick describes Fresh Sound as "exciting and uncompromising music."
As Wright explained, "putting on these concerts gives my life purpose. I strive to stay pure to the vision of bringing music to San Diego that otherwise would not be heard. I hope that the people who attend my concerts will find some beauty or truth that will move them. But I am satisfied if my shows simply expand their conception of what music can be."
▪
It all starts Thursday, Feb. 4 with pianist Lisa Moore warming up for her gig with the La Jolla Symphony & Chorus on Feb. 5 and 6 at UCSD's Mandeville Auditorium. For Fresh Sound, Moore will present "Soft Loud," a program with material from her latest three CDs. The theme is "music of places, movies, Buddhism and humanity."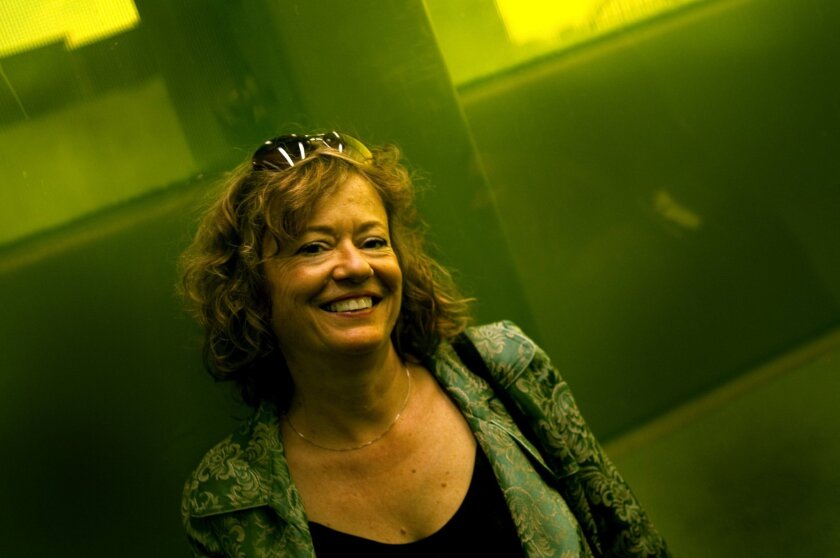 For a hint of what's in store, Moore's piano playing has been described as "crisp, clear, sleek, pristine, emotionally stirring, joyous, spiritual, resonant, timeless, hypnotic, and mesmerizing."
The promise is that she will take you from the world of the mundane to the far reaches of the imagination. She is a native Australian, living in New York City, where she's known as "The Queen of New York Avant Guard Piano." She is also a member of the Bang on a Can All Stars, a group named Ensemble of the Year in 2005.
The three CDs Moore will play from include: "Mad Rush," with the music of minimalist composer Philip Glass, who wrote this particular music to celebrate a Dali Lama visit to the United States; and "Prayers Remain Forever," with music by Martin Bresnick, a Yale University music professor who authored the soundtrack for two Academy Award-nominated documentaries.
Included will be a tune about Ishi, the last Yani Indian of California, who ended up living on campus at UC Berkeley. The third CD, "The Stone People," has music by John Luther Adams, Missy Mazzoli and Julia Noll, exploring who we are, where we are going, and how we treat people.
▪
On Saturday, Feb. 27, The Westerlies (winds blowing from east to west) will hit he floor. They are a New York all-brass quartet whose members hail from Seattle. On trumpets will be Julliard graduate Riley Mulherkar and Zubin Hensler. Playing trombone will be Andy Clausen, another Julliard graduate, and Willem de Koch, who earned his music degree at The Manhattan School of Music.
The Westerlies have commissioned 50 new pieces for trumpets and trombones. They are said to play with "the precision of a string quartet, the audacity of a rock band, and the charm of a folk ensemble." Their debut album, "Wish the Children Would Come Home: The Music of Wayne Horivtz," was hailed as "remarkable with deep feeling and detailed improvisation."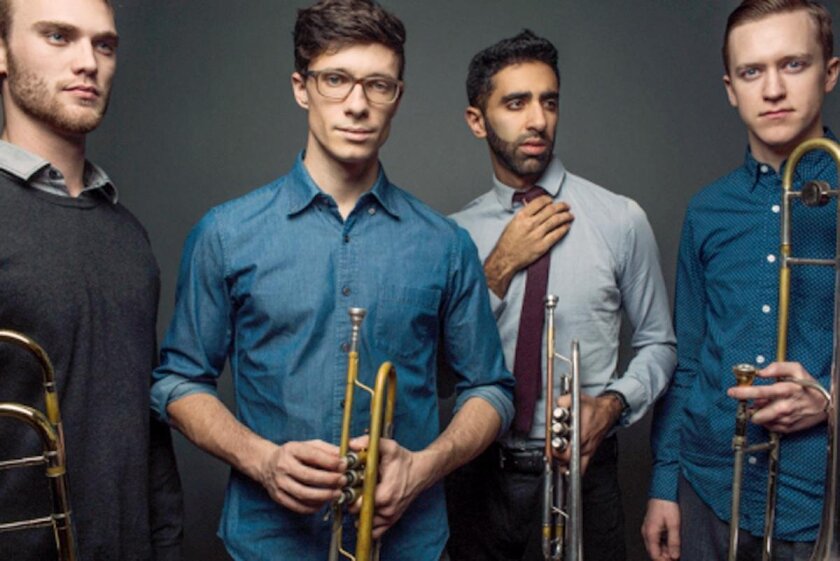 ▪
On Tuesday, March 8, cello player Ashley Bathgate takes the stage. She hails from Saratoga Springs, New York, and was educated at Skidmore, Bard, and Yale School of Music. Her playing has been called "eloquent, dynamic, ferocious, rich, possessing imaginative phrasing, and exhibiting remarkable vitality." She is a member of New York's Bang on a Can All Stars, which Schick helped create.
▪
On Sunday, April 10, the all-brass trio of Rempis, Johnston and Ochs will play. Dave Rempis, singled out by Downbeat Magazine as a rising star, will rock the alto sax; Darren Johnson, a teacher at both Oakland School for the Arts and UC Berkeley, who's been called one of the 25 trumpeters of the future, will play trumpet; and Larry Ochs, a composer with a degree from Mills College, will play tenor and sopranino sax.
This spontaneous improvising trio has developed their own musical language called "Invisible Architecture." Their improvisations have been called, "elegant constructions that use the full possible range of their instruments."
▪
On Thursday, May 12, to conclude the series, solo bassoonist Rebekah Heller will perform. She's known as a fierce champion of the bassoon who is constantly seeking to expand its repertoire and role in musical ensembles. Heller transforms the normally soft background role of the bassoon, bringing it to the forefront with "flair, frenzy, illumination, and passion."
When not playing solo, Heller performs with the International Contemporary Ensemble (ICE).
♦
— IF YOU GO: 'Fresh Sound' concerts take place at Bread & Salt, 1955 Julian Ave., San Diego. For times and tickets, visit freshsoundmusic.com
---
Get the La Jolla Light weekly in your inbox
News, features and sports about La Jolla, every Thursday for free
You may occasionally receive promotional content from the La Jolla Light.