The project to convert three existing rental units at 7432, 7434 and 7436 Fay Ave. into condominiums did not receive approval from the Development Permit Review Committee (DPR) July 12, during its second discussion on the issue.
The meeting barely met quorum and proceeded with member Mike Costello sitting in for the absent DPR chair Paul Benton.
Applicant Robert Bateman brought the group documentation from city staff that answered the questions raised during last month's meeting about the legality of the existing three units on a 7,000-square-foot site. The report read: "The proposed density of three units is over the allowed density within the R-1-1 zone, which allows one dwelling unit per 3,000 square feet. A zone variance was approved on June 15, 1962, for the construction of two units in the alley in the rear of the property … The density of three units in the entire premises is legal and allowable."
The variance to allow three units in the two lots was approved in 1962, based on precedents in the area. With the help of Fay Avenue resident Karen Moranville, DPR members reviewed the number of units per lot in the neighborhood, and found the prevailing condition is two units per lot.
Moranville said, "All those lots that have two units on them used to be little grandma cottages in the back, and now there are single family homes being developed on these properties, and they are massive, and it's just ruining the character of the neighborhood."
After a motion to approve the map waiver failed 2-3-0, DPR member Angeles Liera proposed recommending its denial to the La Jolla Community Planning Association (LJCPA). Her motion passed 3-2-0.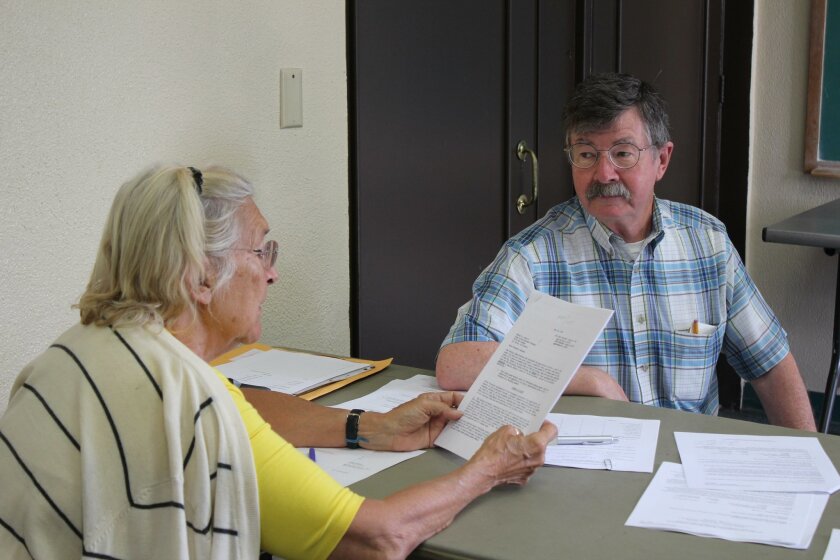 Liera explained that the lack of Covenants, Conditions and Restrictions (CC&Rs) led her decision. "We don't know how the rehabilitation of these units is going to proceed," she said. "We have an issue with the difficulty of maintenance by three property owners, and the neighborhood is predominantly two units. This would be a change further strengthening the character change that's coming down in the neighborhood. If I was able to see CC&Rs, that would give me some assurance in the mid-term, maybe I'll feel more comfortable."
Hershel Triplex
The second project of the July 12 DPR meeting obtained a final approval in its preliminary review. The proposal, almost identical to the Fay Avenue project map waiver, quickly gained DPR member support. "The difference is that this project is in compliance with the zone and the density," Liera said.
DPR approval grants the ability to convert three units under construction into condominium units and to waive the requirements to underground existing utilities at 7569-7571 Hershel Ave.
—DPR next meets 4 p.m. Tuesday, Aug. 9 at the Rec Center, 615 Prospect St.
---