Cheetah Charity Runners seeks volunteers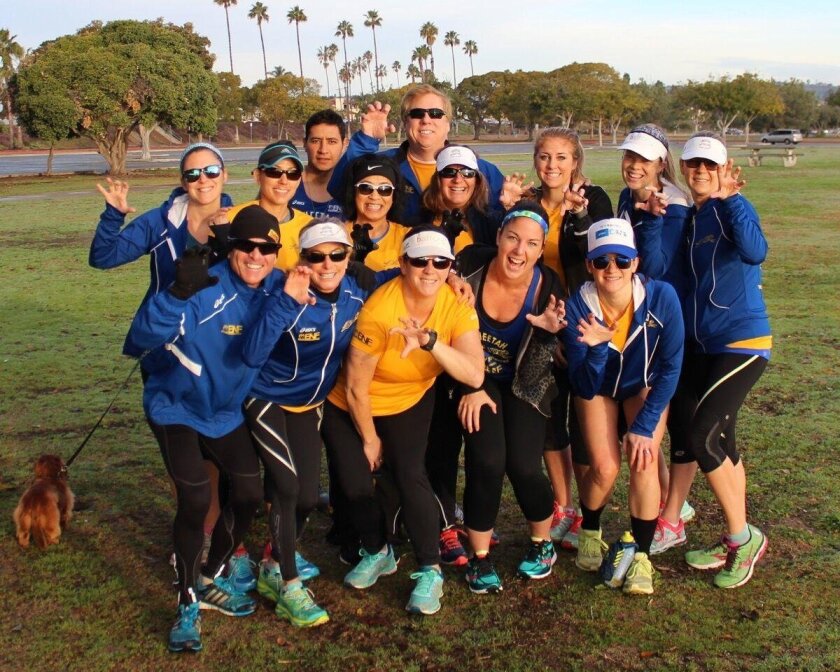 By age 15, Yuntaisha has gone through more suffering than the average person in a lifetime. She beat leukemia when she was 4, and was diagnosed with a brain tumor in 2013.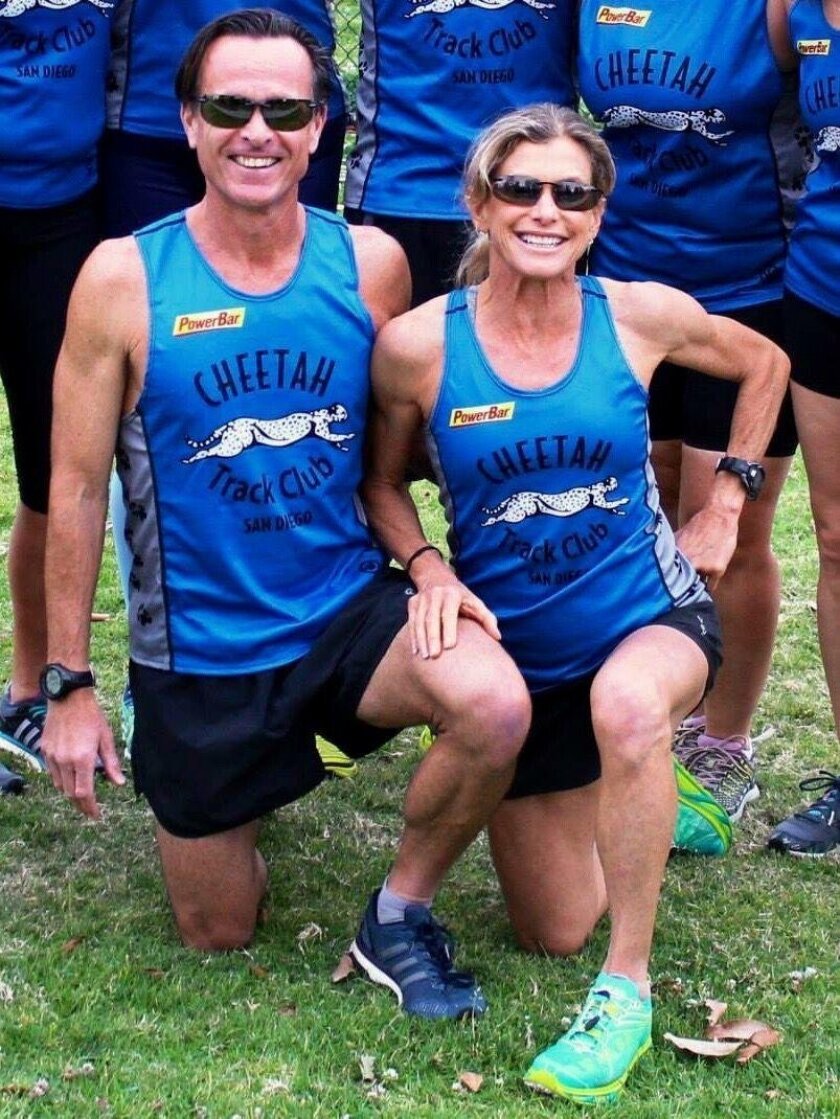 Yuntaisha's family doesn't own a car, and lives a two-and-a-half-hours long bus ride away from Rady Children's Hospital, where she receives treatment. Her mother, La Toya Johnson, said she would have to take three buses and a trolley to get there.
The Emilio Nares Foundation (ENF) helps families like Yuntaisha's. Its program, "Ride with Emilio," gives children with cancer and their parents rides to the hospital.
"To know that the foundation is there to provide that transportation whenever you need it, is amazing … I couldn't ask for anything better," Johnson said.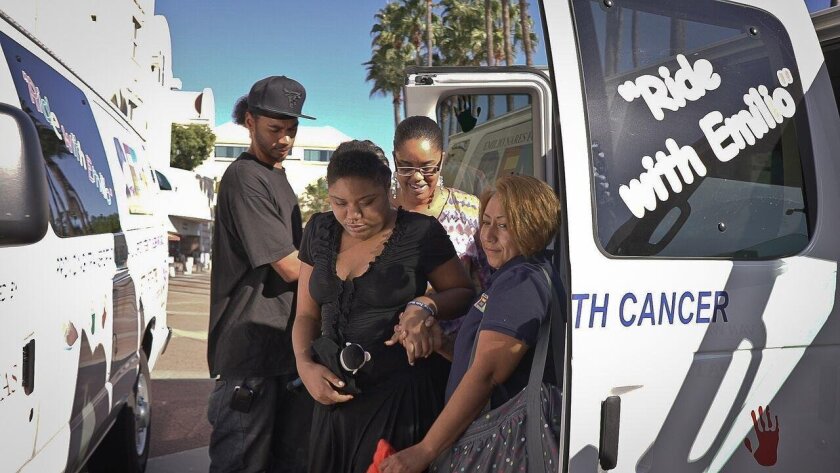 La Jollans Cheryl and James Sheremeta created the Cheetah Charity Runners (CCR) to raise funds for ENF in June 2015. Their first team of 65 runners collected $100,000 by running marathons (26 miles) and half marathons (13 miles).
"Each person has a fundraising website and they ask people to fund us while they are training," Cheryl said.
James commented, "It's very significant and important that we have this local connection. The organization is right here, so we can meet the families and see what's happening."
The CCR founders are putting together their team for the fall season and need more volunteers to help their mission.
Volunteers get a personalized training plan from the Sheremetas, who are experienced coaches and long-time runners. James won the La Jolla Half Marathon two years in a row (1991 and 1992), among many other national and international races.
Cheryl estimates the CCR team will cover more than 80,000 miles this year, at premier destination races that include the Kauai Half Marathon on Sept. 4, 2016, and the Dublin Marathon on Oct. 30, 2016. The fall team will start training in June.
To register, volunteers pay a $50 registration fee. There is a minimum fundraising goal of $750 to attend the marathons. "Some people cover the $750 themselves, and others raise all the money," Cheryl said. "I have seen people raise up to 10,000 in a single event."
James called the experience "a complete package."
"If you just train for a race event, it's just about you. And if you are fundraising for a cause, but there are no activities involved, you might feel like something is missing. And combining both, that's creating an energy that's very powerful, motivational and emotional," he said.
Runners of all levels are invited to participate in the program.
Diane Nares, co-founder of ENF, said she was a first-time runner when she joined the team last summer. After four months of training, she was able to complete her first half marathon (Big Sur, November 2015).
"They take people from the couch to running a half marathon. It was very transformational for me to be able to push myself to go to that level and be inspired by the other runners," Nares said.
Nares' son, Emilio, died in 2000 of leukemia at age 6. Two years after Emilio passed away, Nares and her husband, Richard, founded ENF to help other children with cancer. "We started getting calls from workers at the oncology unit who said there were families who needed support with transportation," Nares said.
The Nares started out with Richard giving rides in his own car. Today, they have two vans in San Diego and one more in Imperial County, and they've provided more than 30,000 rides over the years.
The nonprofit also has other services for children and families. It has a fund to pay for funerals, or to support parents who stop working during their children's last months of life, should it come to that.
The Johnson family has been using the "Ride With Emilio" services for more than 10 years. ENF also brought Yuntaisha and her siblings to watch the horse races and bought her a guitar for Christmas. "If I could have two words to describe ENF, they would be 'blessing' and 'amazing,'" mom Johnson said.
▪
IF YOU VOLUNTEER: Training starts in June for the fall season. There is a $50 registration fee. Details at cheetahcharityrunners.org
---
Get the La Jolla Light weekly in your inbox
News, features and sports about La Jolla, every Thursday for free
You may occasionally receive promotional content from the La Jolla Light.