'Defense, Defense, Defense' - Bishop's defeats La Jolla High 5-4 for CIF water polo championship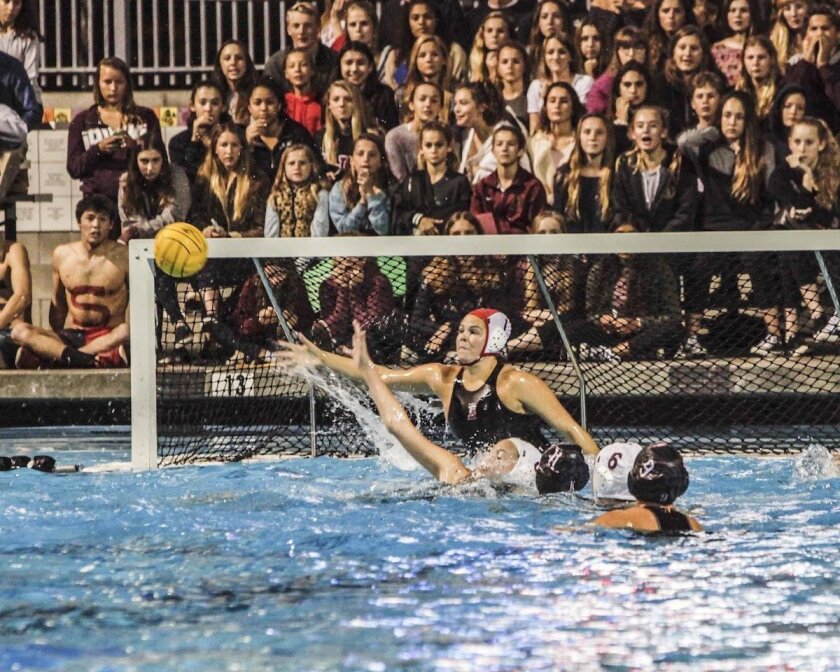 The Bishop's School Knights claimed the title of CIF Champions in the San Diego Open Division for the sixth time in a row after defeating La Jolla High School Vikings, 5-4, at Coggan Pool, Feb. 27.
The key to the Knights' success, said Bishop's coach Doug Peabody, was "Defense, defense, defense. The whole team played incredibly well, each girl stepped up." He observed that, in total, only nine goals were scored during the game, suggesting "intense" defense and sharp focus.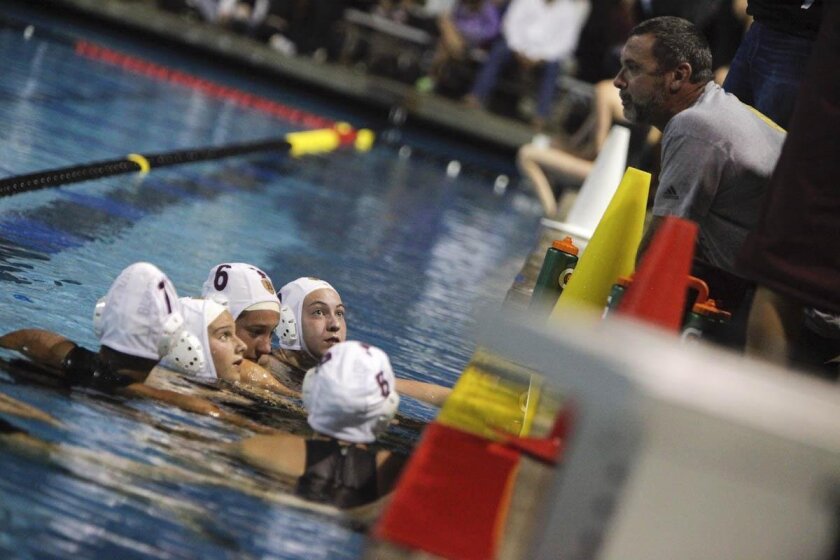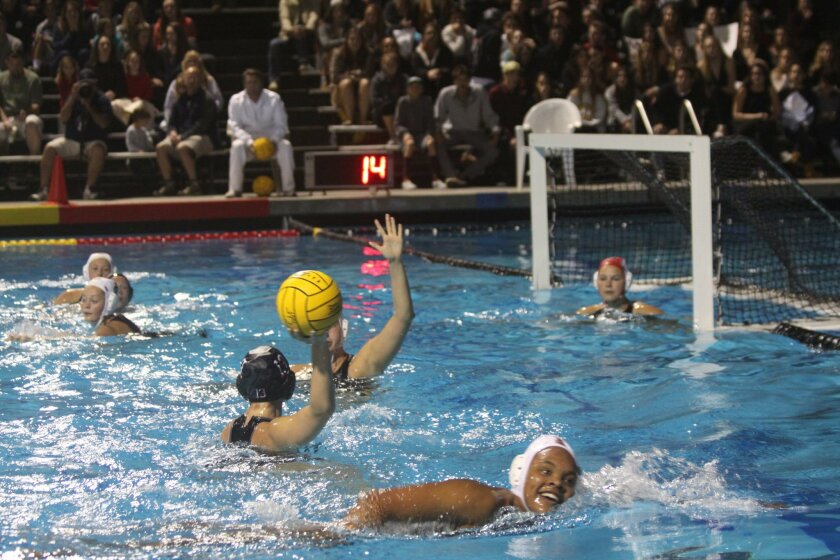 Over the four quarters, the two teams battled it out, rallying for points back and forth. Although each team came out of the gate strong, the first quarter ended Bishop's 2, La Jolla 1. But by half way through the second quarter, the score was tied at 2. At halftime, the Knights had the lead 4-2. Late in the third quarter, the Vikings tightened the gap to 4-3, but Bishop's bounced right back with a goal to make it 5-3 early in the fourth quarter. Less than a minute later, La Jolla added a goal of their own to make it 5-4, a score that held to the end of the game. The "game winning" goal for Bishop's was scored by junior Lily Keck.
Marked with plenty of interceptions and attempted goals, both sides took every possible opportunity to score, but strong defense prevailed.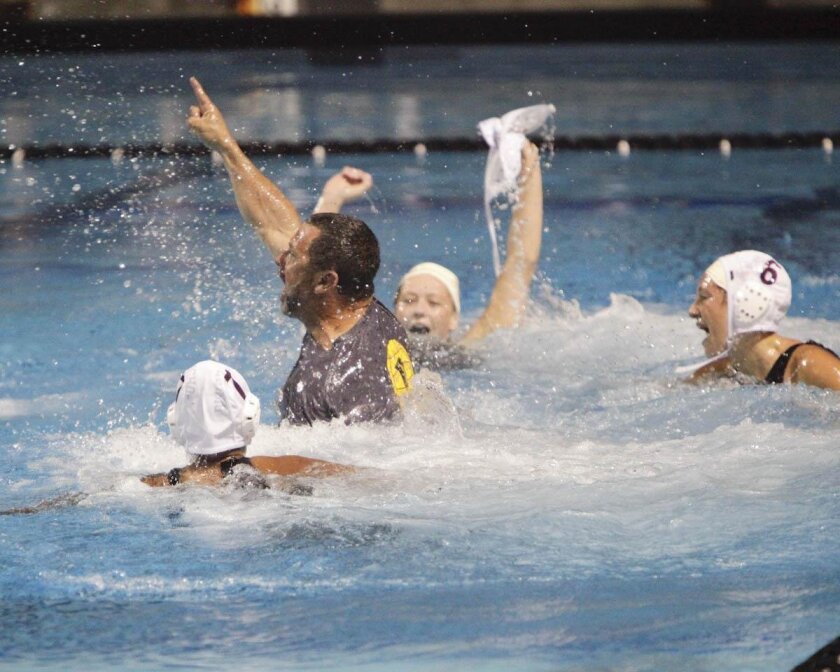 Post-victory, the Bishop's Knights — including Peabody — took a celebratory jump in the pool, holding up six fingers to represent six championships in a row.
Exclaimed Knight Georgia Gilmore, "It takes two hands to show how many championships we have!"
The CIF Open Division Champions Bishop's Knights include: Cassidy Ball, Ariana Bockstahler, Robyn Carter, Natalie Grayson, Georgia Gilmore, Kayleigh Schultz, Lily Keck and Sophie Devoe.
The La Jolla High School Vikings varsity team includes: Isabelle Brazell, Janet Shakelton, Bennet Bugelli, Ciara Franke, Nicole Bertrand, Claire Andrews, Julie Shriver, Karli Canale, Phoebe Dillard, Kira Bruno, Lexi Atwell, Jensen Bugelli, Sydney Boland, Leslie Rendon, Katy Koenig, Summer Broekema and Maia Pearl. Coaches are Tom Atwell and Keller Felt.
---
Get the La Jolla Light weekly in your inbox
News, features and sports about La Jolla, every Thursday for free
You may occasionally receive promotional content from the La Jolla Light.