La Jolla's Best Bets for Events, March 31-April 7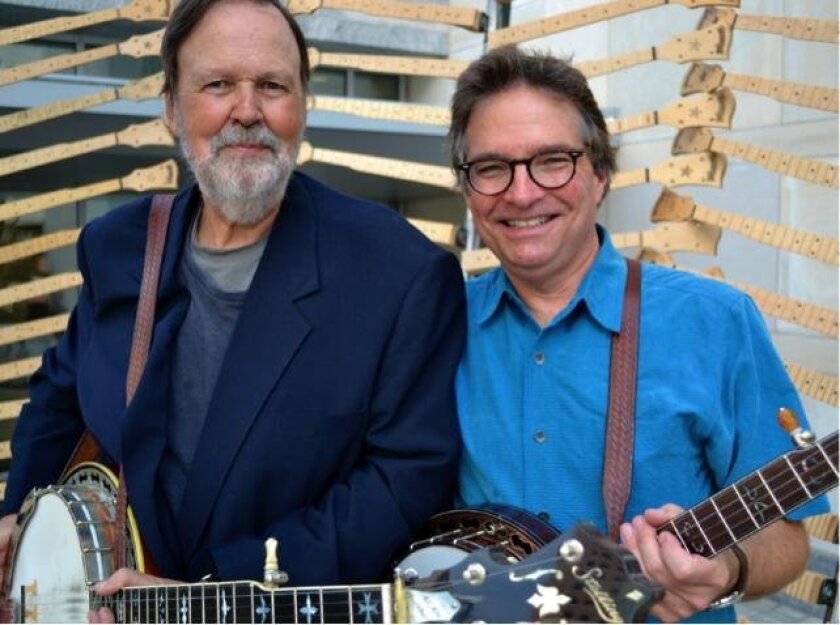 Concerts Galore!
▪
The San Diego Bluegrass Society brings two banjo masters, Alan Munde and Bill Evans, to San Diego for a free concert, 7:30 p.m. (opening act TBA) Friday, April 1 at La Jolla Christian Fellowship Church, 627 Genter St. Evans is the author of "Banjo For Dummies" and Munde's career includes playing with Jimmy Martin and the Sunny Mountain Boys. (858) 679-1225. info@sandiegobluegrass.org
▪
La Jolla Woman's Club will host a performance by the locally, and nationally, renowned Mission Bay Preservationists (formerly the Mission Bay High School Dixie Jazz Band) at its 11:30 a.m. Monday, April 4 meeting, 7791 Draper Ave. The local performers have been invited to perform in New Orleans, too! Luncheon $30. (858) 344-7653.
▪
While keeping his trademark soulful baritone at the forefront, singer-songwriter José James adeptly weaves elements of indie rock, folk, funk, blues, hip hop and R&B into "an experience journeying from desire to introspection and spiritual epiphany," 8 p.m. Saturday, April 2 at The Loft at UC San Diego, 9500 Gilman Drive. $18 general admission, $28 reserved. theloft.ucsd.edu▪
San Diego Symphony Jacobs Masterworks series presents "Midori Plays Tchaikovsky," which opens with a chilling tone poem from Antonín Dvoŕák and closes with Sergei Rachmaninoff's final masterwork, the Symphonic Dances, 8 p.m. April 1-2 and 2 p.m. April 3. Program includes: Dvorak's Midday Witch, Tchaikovsky's Violin Concerto and Rachmaninoff's Symphonic Dances, Symphony Hall, 750 B Street, downtown. Tickets: $20-$96. (619) 235-0804. sandiegosymphony.org
▪
Spotlight Series at The Auditorium at TSRI presents an evening of chamber music, 7:30 p.m. Saturday, April 2, 10620 John J. Hopkins Drive. The evening will feature four pieces: Mozart's Flute Quartet No. 3 in C Major, K.285b; DeBussy's Syrinx; Francois Devienne's Duo for Flute and Viola in C minor, Op, 5, No. 3; Beethoven's String Trio in G Major, Op. 9, No. 1. Tickets: $58. (619) 239-0100. mainlymozart.org
Art Shows
▪
The Great Artists program of The Children's School, now in its 17th year, provides an opportunity for toddler to eighth-grade students to engage in an in-depth study of a specific artist over a six-week period. For The Grande Finale Exhibit, 6 p.m. Thursday, April 7, see the students work emulating Vincent van Gogh, 2225 Torrey Pines Lane. (858) 454-0184. tcslj.org▪
Works by photographer Philipp Scholz Ritterman – 17 large-scale images (some as wide as 8 feet) from China – are on display at Tasende Gallery through April 30 at 820 Prospect St. Hours 10 a.m. to 6 p.m. Tuesday-Friday, 11 a.m. to 5 p.m. Saturday. (858) 454-3691. tasendegallery.com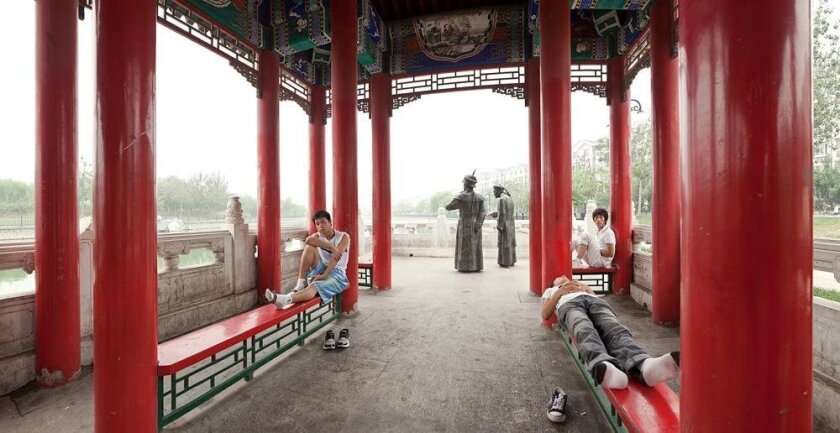 Celebrating Shakespeare
▪
In honor of the 400th anniversary of William Shakespeare's death, check out Tea with the Bard, 2 p.m. Sunday, April 3 at La Jolla Riford Library, 7555 Draper Ave. Selected Shakespeare readings along with complimentary tea, coffee, and scones provided by the Brick & Bell Café. Free, but reservations required: (858) 552-1657 or firstfoliosandiego2016.org
Chocolate Festival
▪
The San Diego Maritime Museum will host its fifth annual Chocolate Festival, 11 a.m. to 4 p.m. Saturday, April 3 on Harbor Drive near the corner of Ash Street. More than 15 vendors will offer samples. Adults can participate in the wine and chocolate pairings, as well as baking/cooking with chocolate demonstrations. Activities for children, as well. Admission: Adults $17, Children $9. (619) 234-9153, ext. 101. sdmaritime.org
Flower Power Class
▪
Just in time for Passover, Chabad of La Jolla presents a women's floral arrangement workshop 11 a.m. Tuesday, April 5 at 909 Prospect St. with designer Lorraine Enoch. Refreshments served. $36. RSVP: jwclajolla@gmail.com
TV Tune In!
"West of the West: Tales from California's Channel Islands," is a three-part documentary mini-series on the human history of the eight Channel Islands, presented by the Santa Cruz Island Foundation and the Santa Barbara Maritime Museum. The filmmakers spent more than 70 days shooting on the islands and mainland to interview experts and descendants of island dwellers. It airs 8-11 p.m. Thursday, March 31 on KPBS. thecifilm.com
American Dream Drama
"Second Chances for Grace," the true story of a Chinese immigrant chasing after her dream in America, is onstage at San Diego Chinese Historical Museum's Chuang Archive & Learning Center, 7:30 p.m. Saturday, April 2 and 2 p.m. Sunday, April 3 at 541 Second Ave., downtown San Diego. Written and performed by Kiki Yeung, the production uses comedy, drama, song and dance to address overcoming adversity and healing. $20 in advance, $25 at the door. (619) 808-7332. secondchancesforgrace.com or sdchm.org
---
Get the La Jolla Light weekly in your inbox
News, features and sports about La Jolla, every Thursday.
You may occasionally receive promotional content from the La Jolla Light.