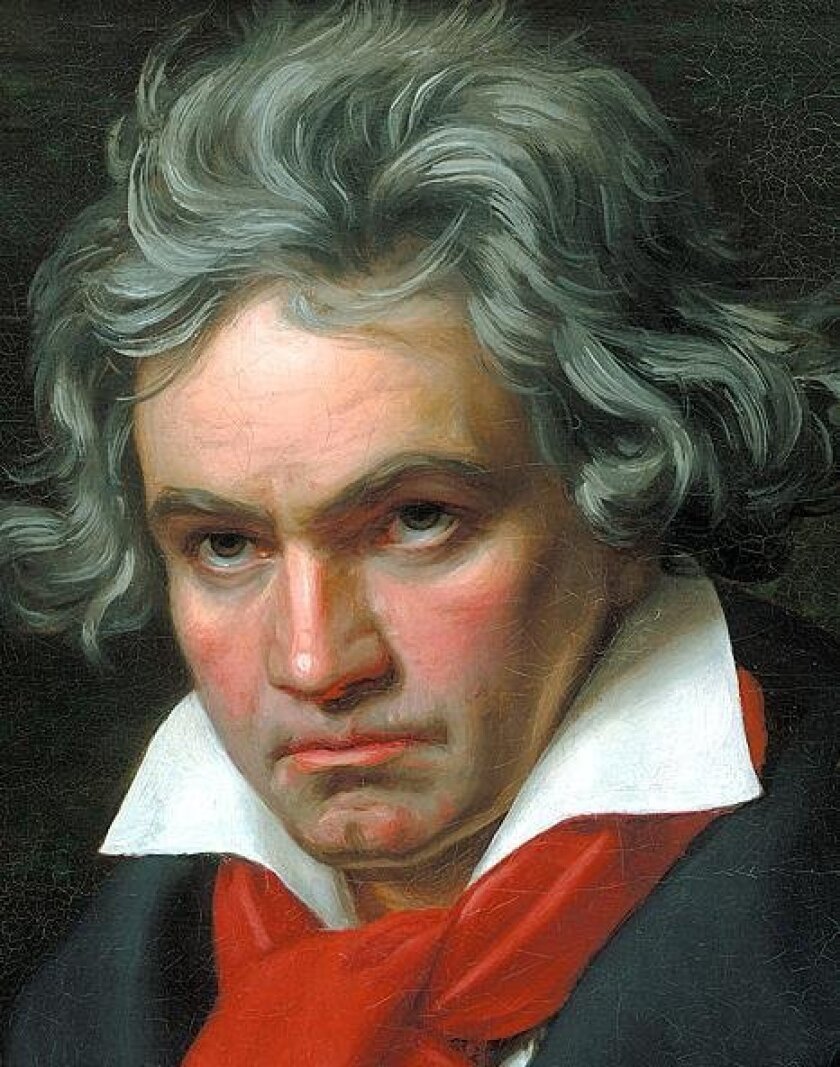 At the La Jolla Community Center
▪
Lecturer Chris Burns will offer a look at the world of piano genius Ludwig Van Beethoven, 1 p.m. Tuesday, July 26. Tickets: $12/$15. Registration required.
▪
Polina Sisman will present a four-part music appreciation course, 1 p.m. Fridays, July 22, July 29, Aug. 5 and Aug. 12 for those who want to be truly awakened by music and remarkable musicians. The series costs $40 (members) $50 (non-members). Individual classes are $12/$15. Registration required. 6811 La Jolla Blvd. (858) 459-0831. ljcommunitycenter.org▪
La Jolla Theatre Ensemble presents a staged reading of Tennessee Williams' "Cat on a Hot Tin Roof," 7 p.m. Saturday, July 23. $10 suggested donation.
▪
The Distinguished Speaker Series will host Director of the Cinema Society of San Diego Andy Friedenberg to take guests "Behind the Scenes in the Motion Picture Industry," 6 p.m. Wednesday, July 27. Free, open to all. Registration required.
Musical Presentations
▪
Trumpeter extraordinaire and Grammy Award-winner Chris Botti comes to Bayside Summer Nights, 7:30 p.m. Thursday, July 28 at Embarcadero Marina Park South, 200 Marina Park Way. Over the decades, Botti has recorded and performed with Sting, Barbra Streisand, Tony Bennett, Lady Gaga, Yo-Yo Ma and Andrea Bocelli. Tickets: $29-$91. (619) 235-0804. sandiegosymphony.org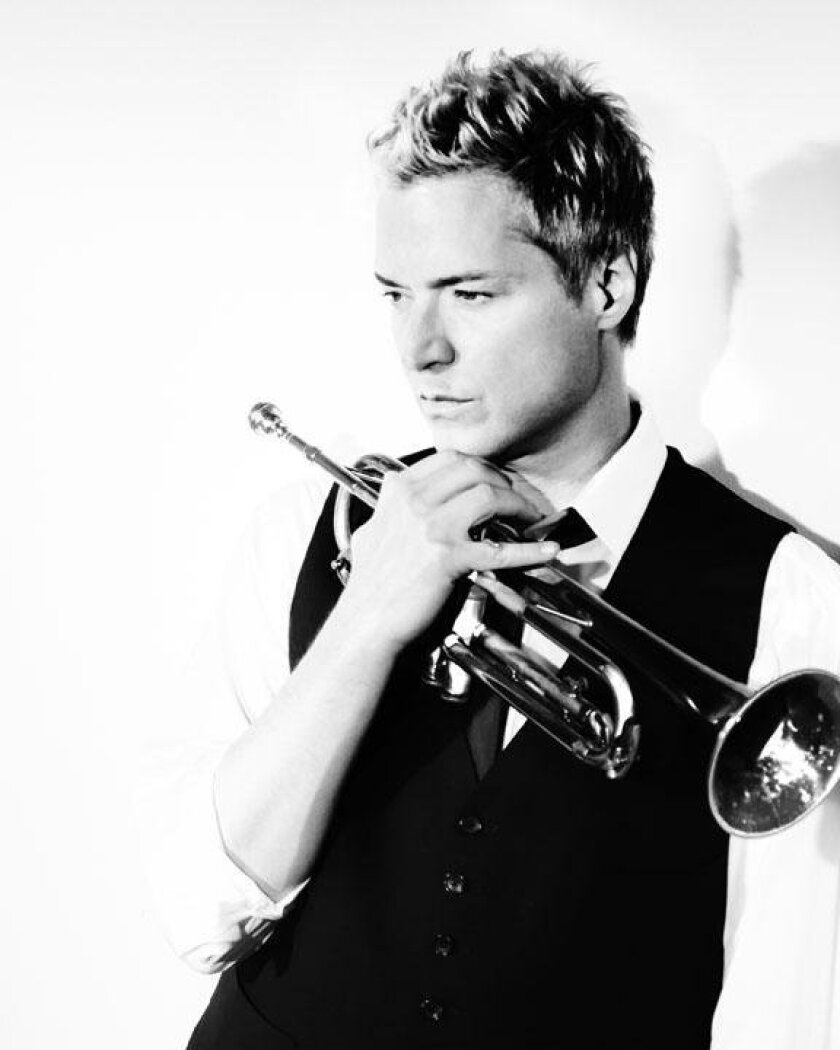 ▪
Erica Poole and Glenn Vanstrum will play a Piano Four Hands Concert, 2 p.m. Sunday, July 24 at La Jolla Riford Library, 7555 Draper Ave. Program includes: Beethoven "Sonata in D Major, Op. 6;" Debussy "Petite Suite, L 65;" Brahms, "Sixteen Waltzed, Op. 39," "Hungarian Dances, No. 1 and No. 5." Free. (858) 552-1657. lajollalibrary.org▪
Summer's Jazz at the Athenaeum series concludes with the Curtis Taylor Quartet, 7:30 p.m. Thursday, July 28 at 1008 Wall St. Hear San Diego-based Taylor on trumpet, pianist Eric Reed, Ben Shepherd on bass and Richard Sellers on drums. Tickets: $21. (858) 454-5872. ljathenaeum.org
▪
La Jolla Concerts by the Sea continue 2 p.m. Sunday July 24 with The Mighty Untouchables, featuring a repertoire of Motown, classic rock, Latin, country and pop hits. Ellen Browning Scripps Park, La Jolla Cove. Free, concessions for purchase. Concerts 2 p.m. Sundays through Sept. 4. (858) 454-1600. ljconcertsbythesea.org
Museum Fun
▪
Enjoy free admission to the San Diego Museum of Contemporary Art at a summer Shore Thing event, 5-8 p.m. Thursdays, July 21 and July 28, with tours of "Selections from MCASD's Collection," cocktails (for purchase), and music by The Roots Factory Art Collective. It's BYOP (bring-your-own-picnic). 700 Prospect St. (858) 454-3541. mcasd.org
Some History of La Jolla
▪
Two photo exhibits, "From Jazz Age to Our Age: Landmark Homes in La Jolla," and "Cows on the Beach," can be found at La Jolla Historical Society's Wisteria Cottage, 780 Prospect St., through Sept. 4. Public hours are noon to 4 p.m. Thursday-Sunday. Admission is free. (858) 459-5335. lajollahistory.org
Free Film Screening
La Jolla Library will show "The Intern" (2015) starring Robert De Niro and Anne Hathaway, 3 p.m. Tuesday, July 26 at 7555 Draper Ave. The story centers on a 70-year-old widower who becomes an intern at an online fashion site, working with a much younger boss. Be sure to check out the art exhibit in the Community Room gallery while you're at the library. All the works were done by women. It's up through the summer. (858) 552-1657. lajollalibrary.org
Snorkel With Sharks
Birch Aquarium naturalists will lead swims with schooling leopard sharks, smoothhound sharks and guitarfish in La Jolla Shores, 8-10 a.m. July 30, Aug. 14, Aug. 27-28, Sept. 9, 11, and 18. See rays, flatfish and sand-dwelling invertebrates, too. Previous snorkeling experience preferred. Bring your own gear. Cost: $30. Ages 10 and older with adult. 2300 Expedition Way. RSVP: (858) 534-7336. aquarium.ucsd.edu
---