To the Ocean!
Brrr! Dive into the New Year with a brisk dip into the ocean — or watch others do it while you stay bundled up – at the Polar Bear Plunge 10 a.m. Friday, Jan. 1 in La Jolla Shores near the lifeguard tower by Kellogg Park. The event is sponsored by La Jolla Cove Swim Club, which will hold a post-swim potluck with chili and hot soup available to participants. Free. lajollacoveswimclub.com
This winter, San Diego locals and visitors alike are invited to experience the annual epic journey of gray whales south to the Baja with daily, whale watching cruises featuring Birch Aquarium naturalists. The cruises depart from San Diego Bay, 9:30 a.m. to 1:15 p.m. and 1:30-5 p.m. with Flagship Cruises & Events. Tickets: $30-$45.
(619) 234-4111. flagshipsd.com or aquarium.ucsd.edu
At the Library
The San Diego Early Music Society will have an open rehearsal, 1 p.m. Sunday, Jan. 3 at La Jolla Library, 7555 Draper Ave. The free event will showcase the musical treasures of Europe's medieval, Renaissance, and Baroque periods, as performed on period instruments and in accordance with historical practice. (858) 552-1657. lajollalibrary.org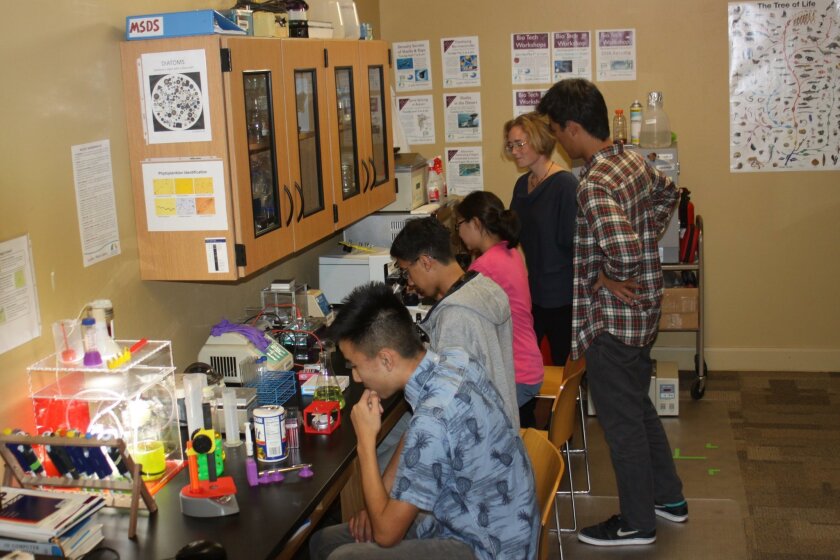 Make 2016 the year for learning, starting with two workshops at La Jolla Library: "Bioinformatics Basics — A Bio Lab Workshop," 3 p.m. Saturday, Jan. 2, where you can learn how to use public databases and free software to investigate the patterns of life with Dr. Callen Hyland and "Probiotics for Crops? A Citizen Science Lecture," 6 p.m. Tuesday, Jan. 5. Learn how companies are leveraging symbiotic relationships between plants and microorganisms that live in the soil to bring a broad range of solutions to help nourish our growing world. 7555 Draper Ave.
(858) 552-1657. lajollalibrary.org
Art Exhibit Opens

An exhibit themed "Things We Pass Down," is on display through Feb. 24 at the Gotthelf Gallery in the Jewish Community Center, 4126 Executive Drive. Fourteen artists have work in the show: Deborah Amerling, Erica Berent, Sandra Berlin-Kroll, Dennis Ellman, Sari Esserman, Jacqueline Jacobs, Ronnie Jolles, Joshua Krause, Jane Lazerow, Judy Mandel, Orna McCann, Madeline Sherry, Judith Shufro and Lenore Simon. Shufro's paintings are hung around a pot her mother cooked in. "She would make these mouth-watering ethnic dishes in this pot, which found its way from the Chestnut Hill, Massachusetts house I grew up in to New York City where I lived before moving to La Jolla," she said. Free. For gallery hours, call (858) 457-3030. sdcjc.org/gag
Catch It While You Can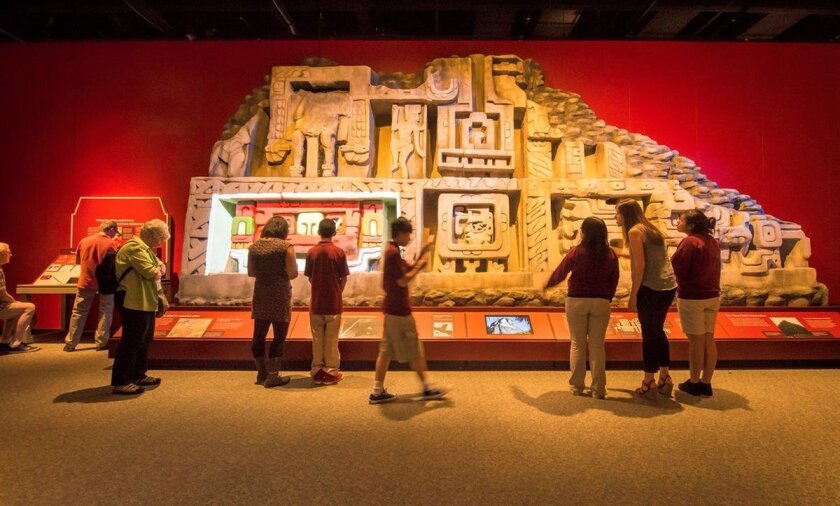 "Maya: Hidden Worlds Revealed," the largest exhibition of its kind in the United States, invites visitors to uncover the rise and eventual decline of this majestic civilization through never-before-seen artifacts, hands-on activities, multimedia components, and recreated environments. The exhibition gives visitors a glimpse at a cross-section of Maya life — from divine kings who ruled powerful cities to artisans and laborers who formed the backbone of Maya society. Exhibit closes Jan. 3. $29. San Diego Natural History Museum, 1788 El Prado, Balboa Park. Open daily 10 a.m. to 5 p.m. (619) 232-3821. sdnat.org/maya
Bestselling author Susan Meissner will sign her latest novel, "Stars Over Sunset Boulevard," 7:30 p.m. Tuesday, Jan. 5 at Warwick's Books, 7812 Girard Ave. Free, but only books purchased from Warwick's will be signed. Books $15. (858) 454-0347. warwicks.com
♦
---