How to be Queen of the Beach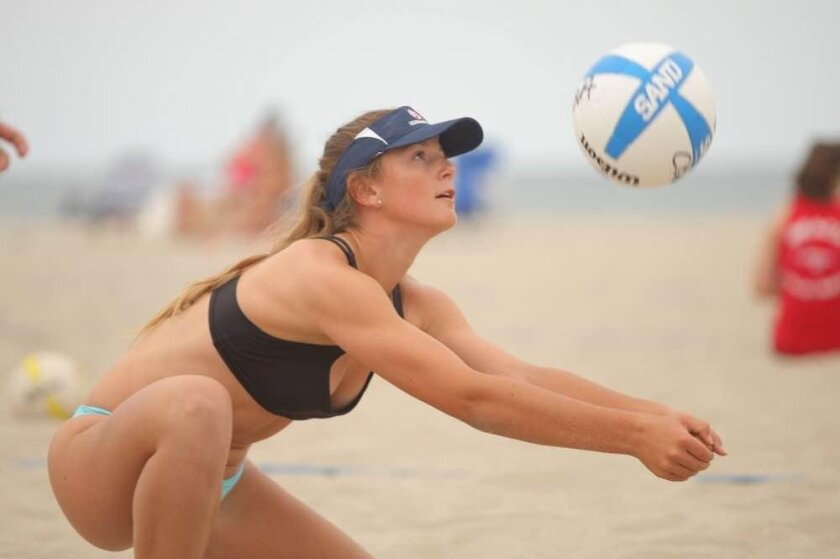 Bishop's School student Haley Gibson has found in beach volleyball her passion, her dream, and her way into college. The 16-year-old, who will be a junior next year, has committed to play in the Tulane University (New Orleans) sand program when she moves on to higher education.
Gibson said she started playing beach volleyball at age 12 with her parents. She used to play for a local indoor volleyball team, but switched to the sand version. "I like beach (volleyball) better because there's only two people in the court and you can't get subbed out, and it's really on you. You have to know how to pass, to set, to hit. It's not I'm an outside hitter and I only know how to hit," she said.
Beach volleyball is played in teams of two people. The rules of the game vary slightly from the indoor version, where there are six players on a team. The outdoor field is smaller (52 feet by 26 feet, rather than 59 feet by 25 feet), the game unfolds in three sets up to 21 points, and the softer surface allows barefoot players and vigorous hassles.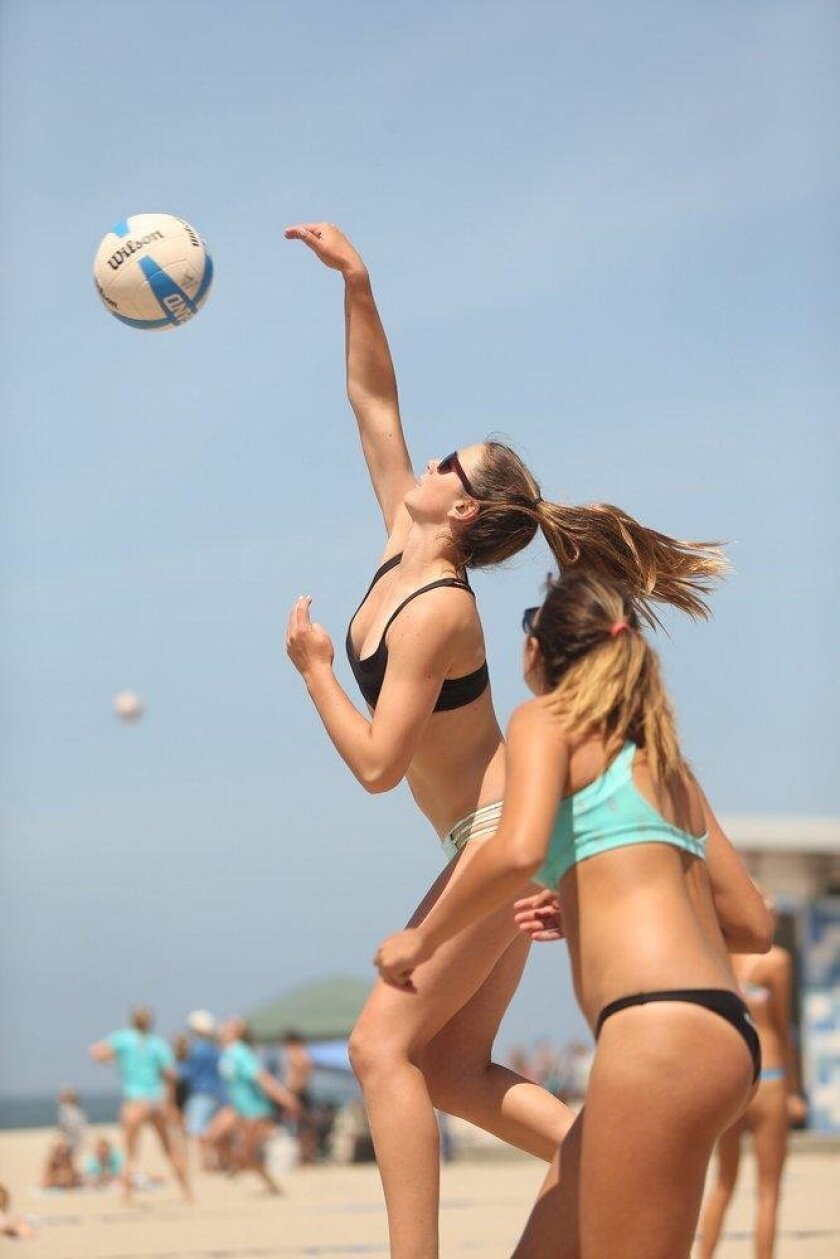 Gibson recently participated in the Queen of the Beach Invitational tournament, June 25-26, in Hermosa Beach. Organizer Eric Fonoimana, who also coaches Gibson on Saturdays, said though she didn't perform as well as he expected, "She's got a great feel for the game. She's a good passer. She hassles, and that's a big thing in beach volleyball, not letting the ball drop without effort."
The Queen of the Beach tournament format, popular in the late 20th century, switches members of a team after every match. "You get a pool of four girls, and each plays with another. So one time you can be my partner, and then the next two times, you're on the other team," Fonoimana explained. "So now we are friends, and now we are not, and now we are friends again. You have to be a good teammate, a good partner, and communicate well quickly."
He won the Gold in the beach volleyball category during the 2000 Sydney Summer Olympics, and now runs the Elite Beach Volleyball Club in Manhattan Beach (Los Angeles). "I really like the lifestyle, having the beach be my office, and I exercise under the sun. When you're done training hard, you can get in the water and body surf or surf, and I enjoy it," he said.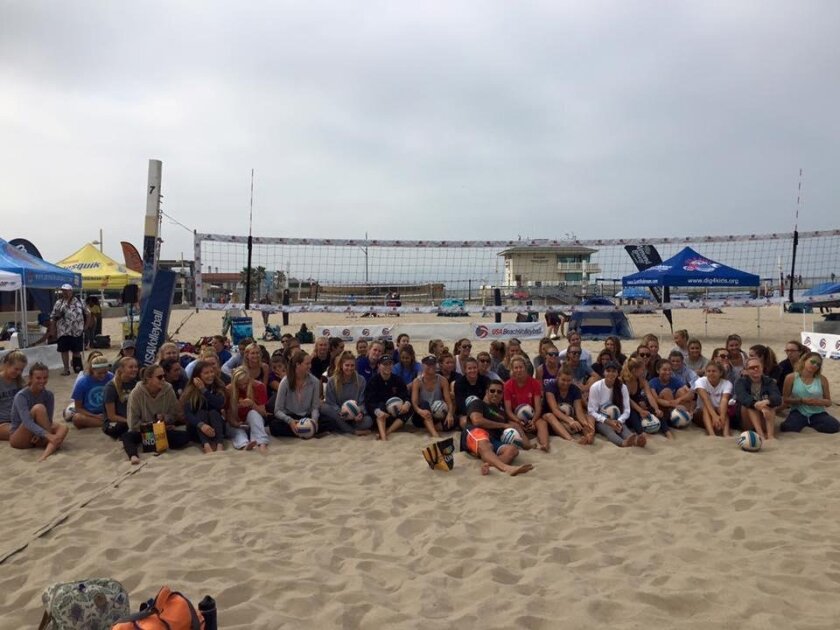 His club is holding tryouts for next year on Saturday, Aug. 20 at Marine Street in Manhattan Beach. "We get girls from Santa Barbara, even from Sacramento, all the way down to San Diego," he said. If you're an experienced player interested in trying out, contact them at mireiabusta@gmail.com or (310) 464-7783.
In 1996, Beach volleyball was included in the Olympic Games as a discipline. These days, more and more courts are popping up on So Cal beaches, and according to Fonoimana, part of the surge is because colleges are now granting scholarships to beach volleyball athletes. "That's the No. 1 reason right there, and not all of colleges have (scholarships yet). They are in the developmental stage of getting their programs to follow suit. Let's say there are 66 colleges now, and in the next years there may be 70," he said.
Gibson recommends beach volleyball to everyone. "Go out and play beach volleyball! It's an amazing sport to get involved with, even if you haven't started early."
La Jolla Volleyball Club offers summer beach camps and clinics in The Shores, Pacific Beach and Ocean Beach. Experienced players, ages 12-18, and those who want to learn the game, can start in La Jolla Shores. The club's owner, Barbara Birnbaum, said volleyball enhances a player's reactions, conditioning and control.
"Playing volleyball on the sand helps improve each of these key areas of volleyball, and is a great complement to indoor volleyball training. Beach volleyball is one of the best whole-body workouts, as it requires endurance and coordination, while dealing with the wind, the sun and a very uneven playing surface."
▪
On the Web: lajollavolleyball.com
---
Get the La Jolla Light weekly in your inbox
News, features and sports about La Jolla, every Thursday for free
You may occasionally receive promotional content from the La Jolla Light.