ArtPower presents two nights of soulful sounds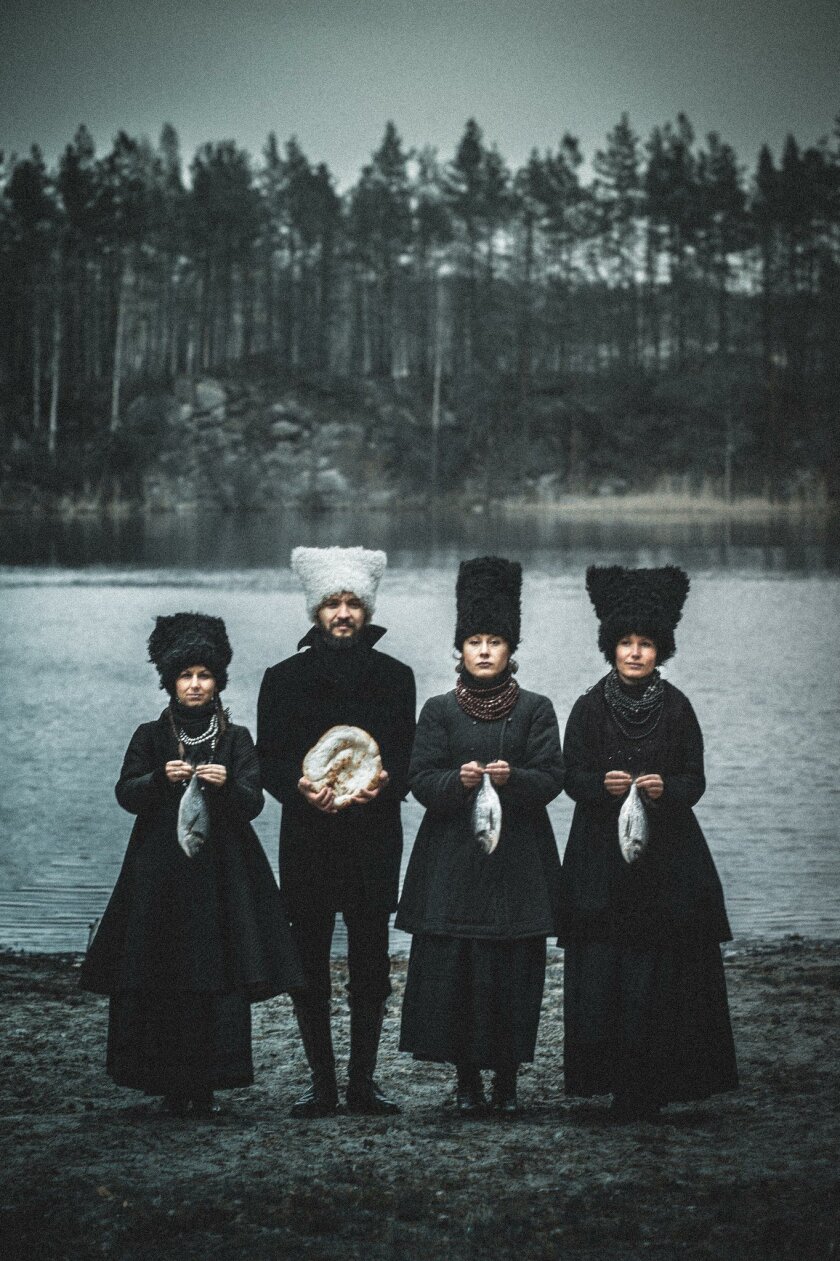 ArtPower's executive director, Jordan Peimer, is a huge fan of global music and is bringing some major players to its programming mix. Unfortunately, one of them, Ester Rada, an Ethiopian/Israeli singer who counts Nina Simone and Aretha Franklin among her influences, was forced to cancel because of visa problems, but there are still two nights of soulful sounds waiting to be heard this month.
DakhaBrakha
DakhaBrakha is a quirky quartet of singing musicians from Ukraine who have created a new genre of Cossack soul, or as they say on their website, "Ukrainian ethno-chaos." It's safe to say you've never heard anything like them, and they look as unique as they sound.
Started in 2004 at the Centre of Contemporary Art in Kiev (DAKH), they're touring the world these days, spreading their irresistible brand of Slavic hipster/folk to a new generation of global music lovers.
Their online bios are irresistible, too: Marko Halanevych, the only man in the group, comes from a "family of village intellectuals," and studied "Ukraininan philology" before turning to theater, and ultimately, music. Besides providing a bass line for the vocals, he plays drums, didgeridoo, accordion and trombone.
Iryna Kovalenko has been playing Ukrainian ethnic music since she was a child. She "graduated from the faculty of folklore," plays drums, accordion, piano, and zgaleyka, a Ukranian mouth harp. She's also "fond of yoga, yachting and rowing."
Olena Tsibulska, a percussionist, "fond of driving, sewing and interior design," is currently preparing a dissertation on traditional Ukrainian wedding songs for the folklore department of the National University of Ukraine.
Nina Garenetska, the band's cellist, is a "self-taught virtuoso … the most open-minded member of the band and … fond of travelling, photography, fancywork and adornment creation."
Peimer, who has seen and heard DakhaBrakha five times, and bought all their albums, calls them "captivating."
"Nothing really prepares you for their unique sound," he said. "Or their hats."
He first saw them in Northern Greece, at the 2012 World Music Festival. "They took WOMEX by storm," he said. "Their sound was an almost shocking mixture of tribal music, polyphonic singing, and a relentless driving rhythm. Since that time they have barely stopped touring."
Now, for the first time, they're appearing here. Once you've been captivated by their harmonies, you can interact with the band at an after-party at The Loft.
Alicia Olatuja
In 2013, Alicia Olatuja wowed the world when she sang a one-minute solo with the Brooklyn Tabernacle Choir at President Obama's second inauguration. Born in St. Louis, she was classically trained at the Manhattan School of Music, and performs with the Choir, the Juilliard Jazz Ensemble, and with her husband, British/Nigerian bassist/composer Michael Olatuja, in their African jazz band, The Olatuja Project.
At UCSD, she'll be performing at The Loft, an intimate club-like venue, with her own four-piece band, as part of a national tour.
Peimer said Molly Clarke, ArtPower's Associate Director of Artistic Planning, brought Olatuja to his attention; she's been a fan for the past several years. "Alicia transcends boundaries," Clarke said. "She has such a great rapport with her audience, and she really conveys emotion through her voice. I think everyone will be touched by her performance."
IF YOU GO: DakhaBrakha performs 8 p.m. Wednesday, May 11 at Price Center East Ballroom, UCSD, tickets are $30. Alicia Olatuja, performs 8 p.m. Thursday, May 12, at The Loft at UCSD, tickets are $18-$28. (858) 534-8497. artpower.ucsd.edu
---
Get the La Jolla Light weekly in your inbox
News, features and sports about La Jolla, every Thursday for free
You may occasionally receive promotional content from the La Jolla Light.