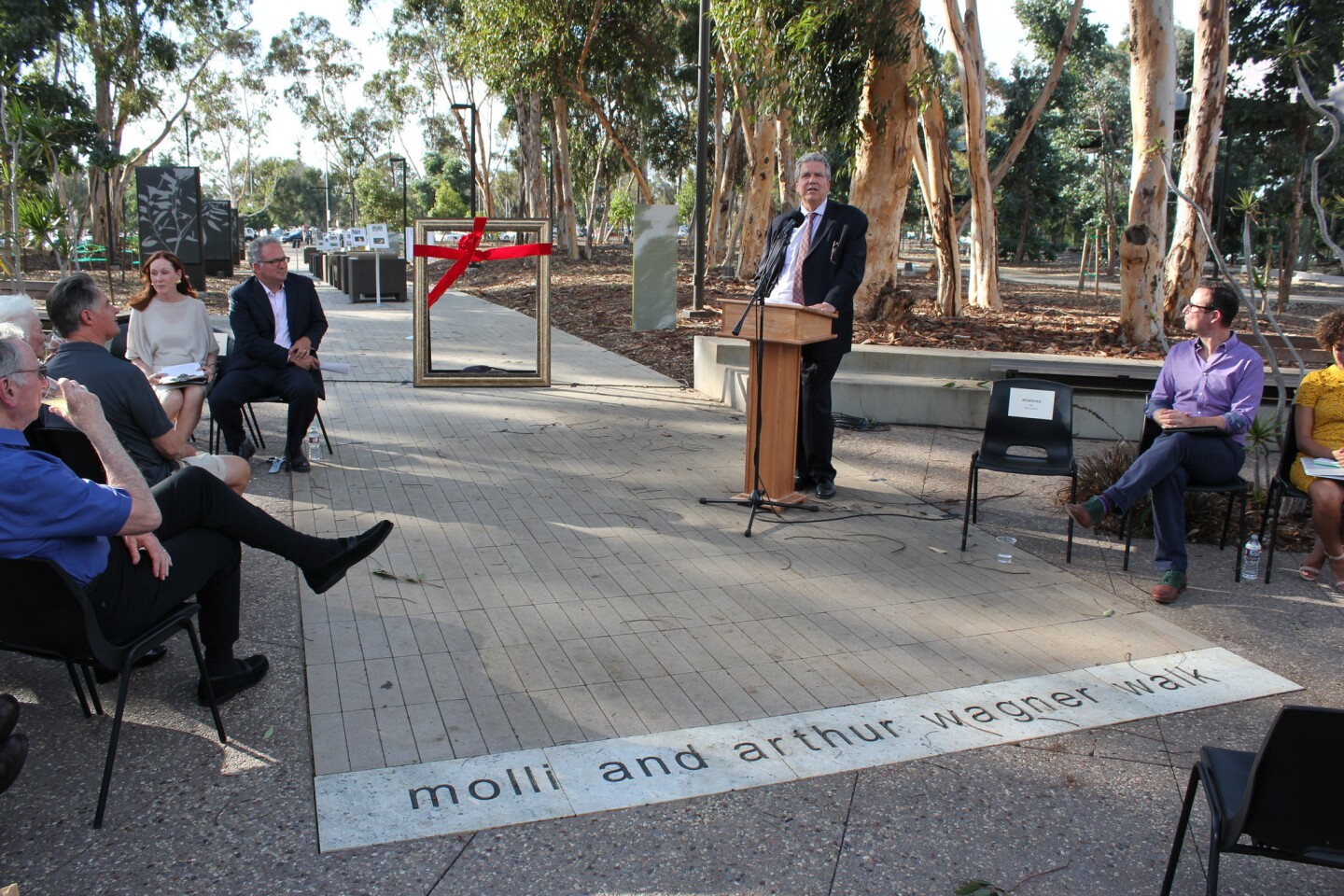 10 Images
La Jolla Playhouse dedicates 'Molli and Arthur Wagner Walk'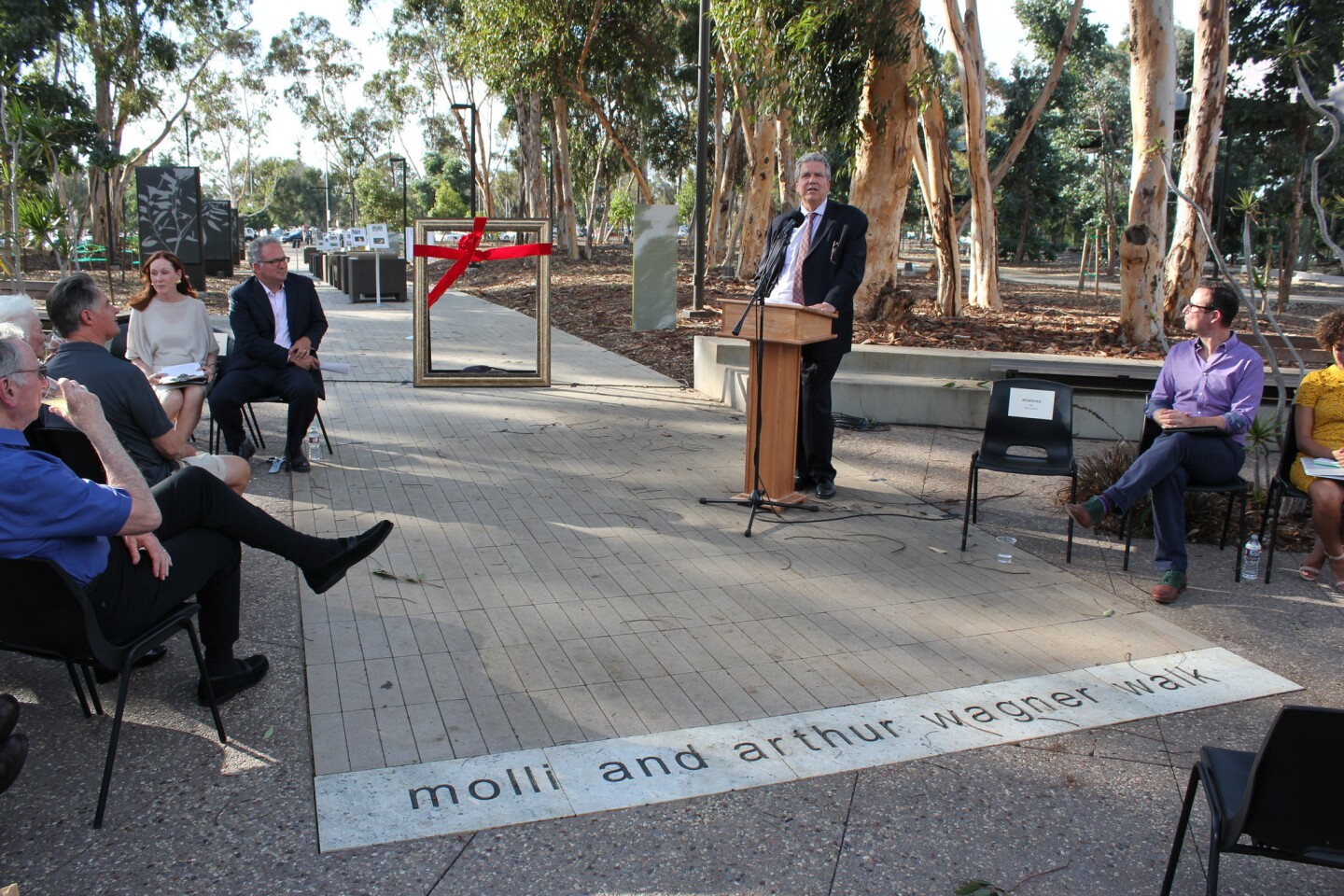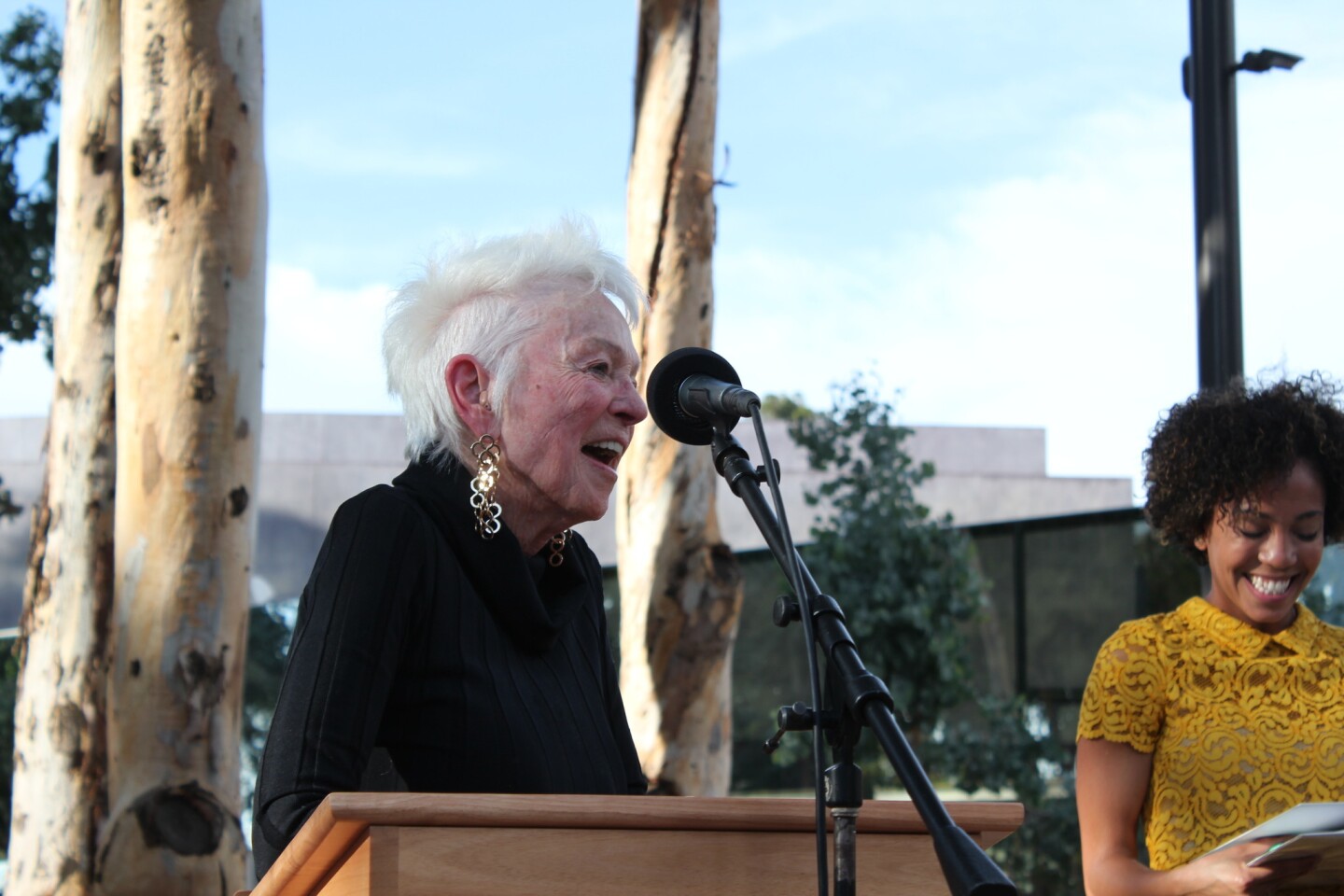 Molli Wagner
(María José Durán)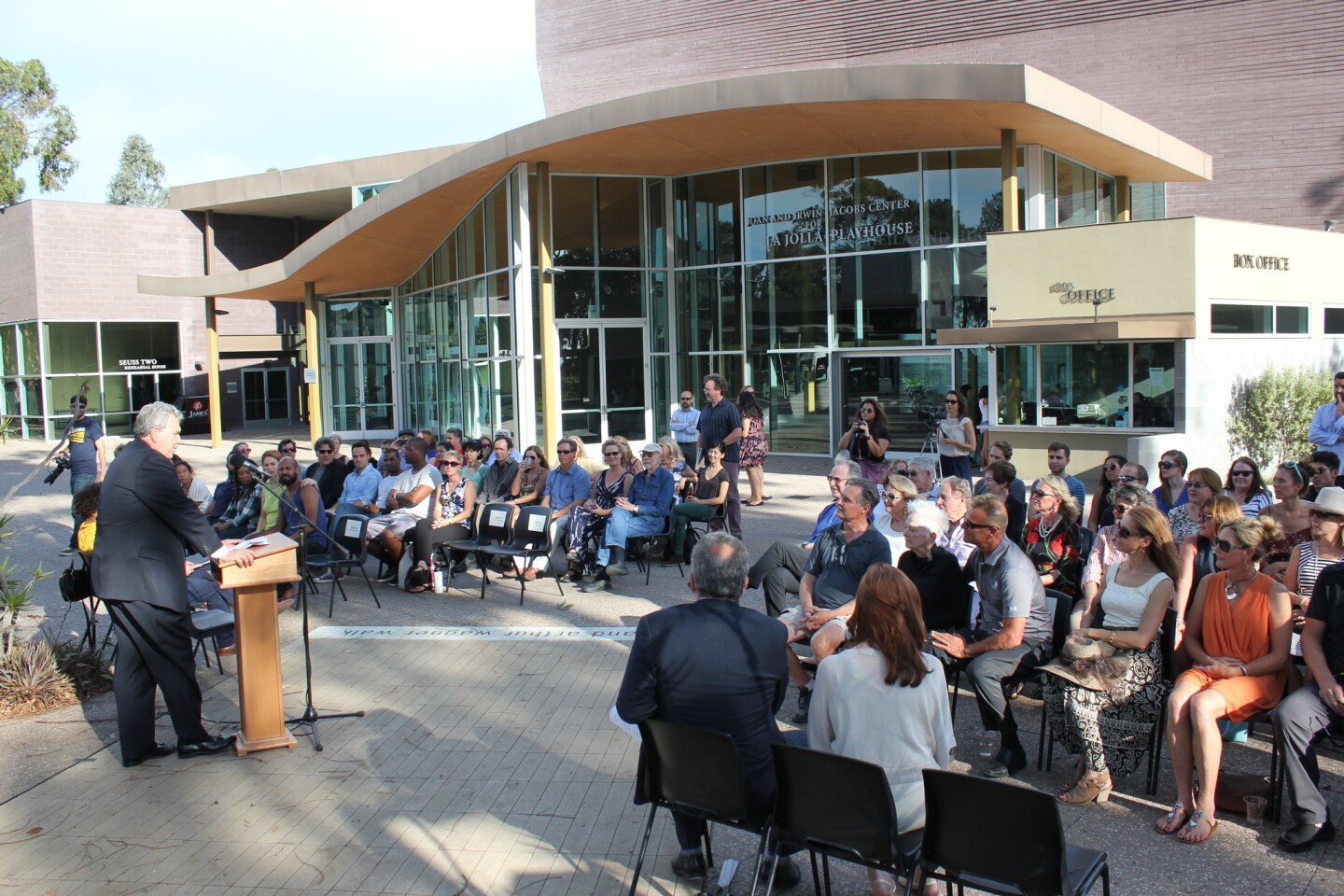 La Jolla Playhouse hosts an outdoor ceremony for the Molli and Arthur Wagner walk dedication.
(María José Durán)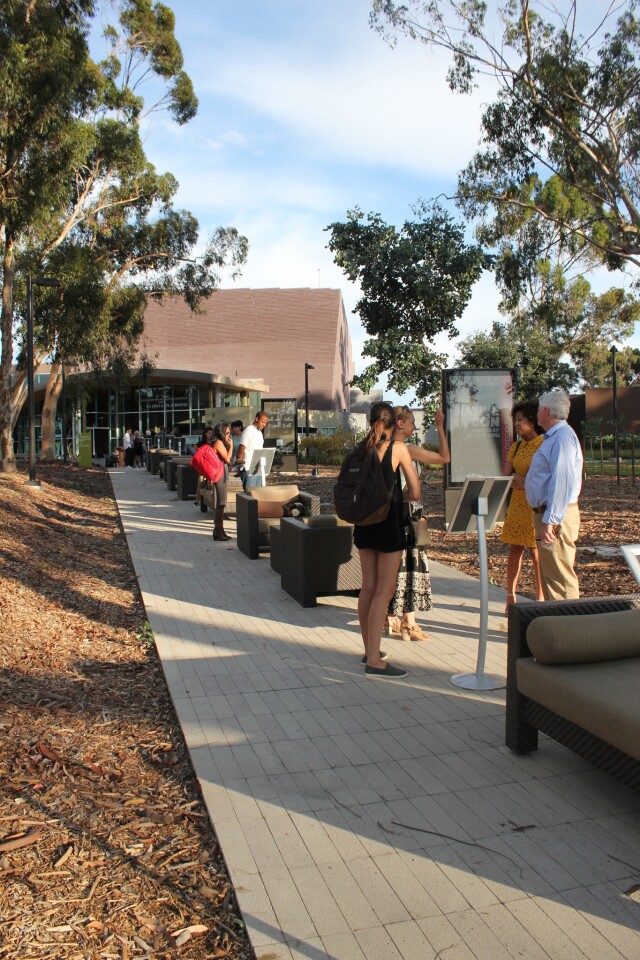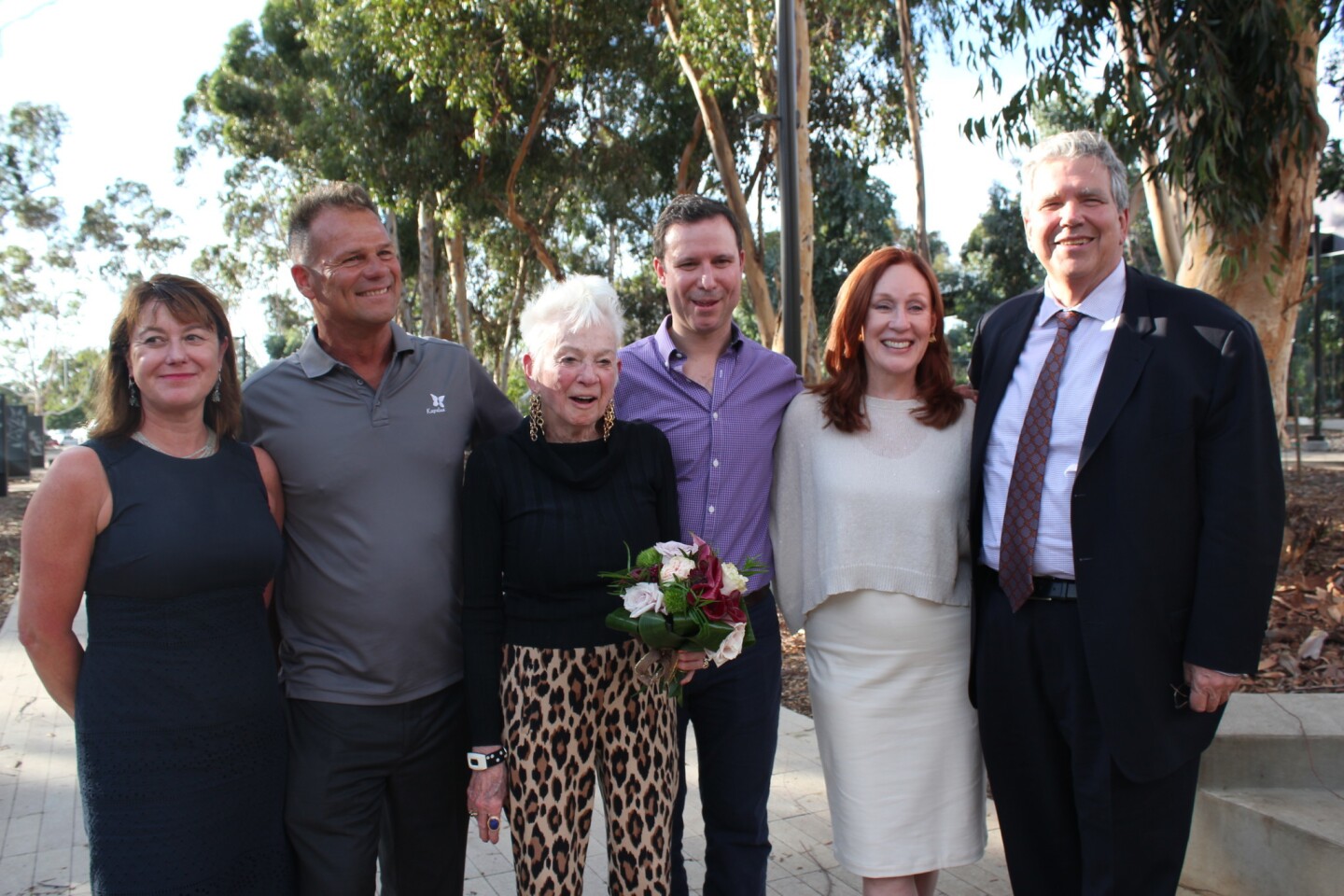 Dean of the Division of Arts & Humanities Cristina Della Coletta, Wayne Wagner, Molli Wagner, Chair of the Dept. of Theater and Dance Charles Means, Playhouse Board Chair Margaret McBride, Interim Executive Vice Chancellor for Academic Affairs Peter Cowhey
(María José Durán)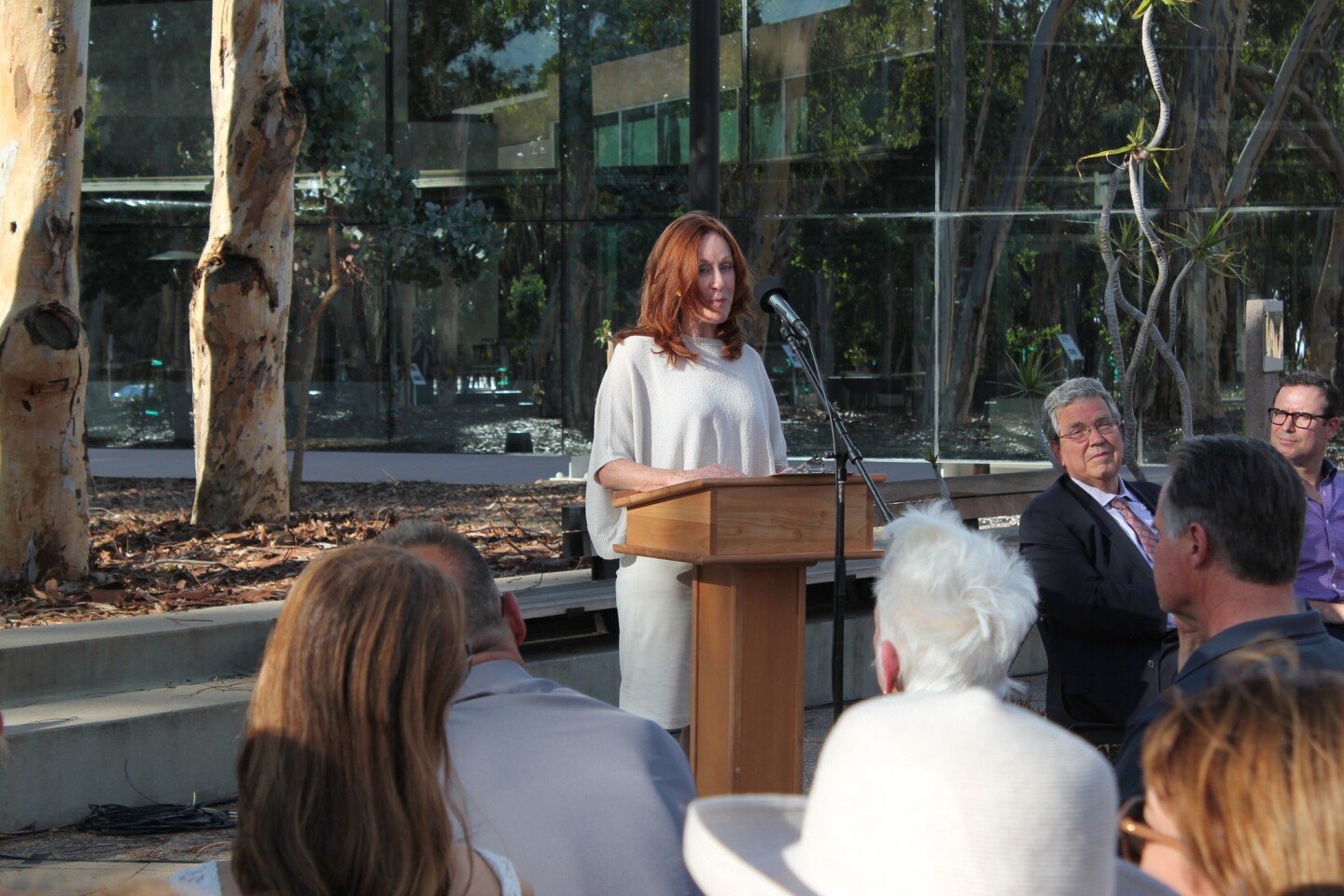 La Jolla Playhouse Board of Trustees chair Margaret McBride welcomes the crowd.
(María José Durán)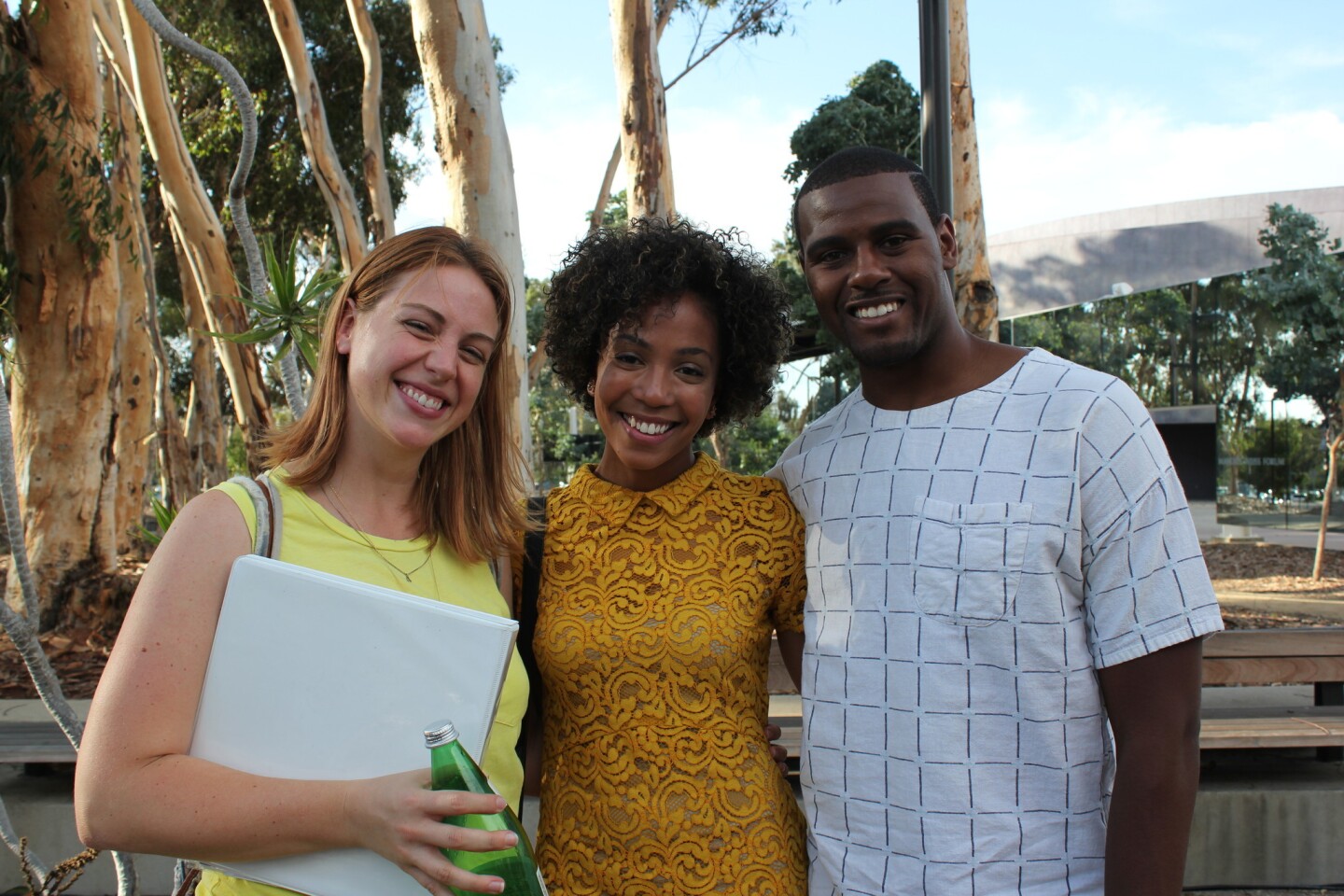 UCSD acting students Caroline Siewert and Zora Howard with Terrance White, recipient of the Molli and Arthur Wagner fellowship for acting
(María José Durán)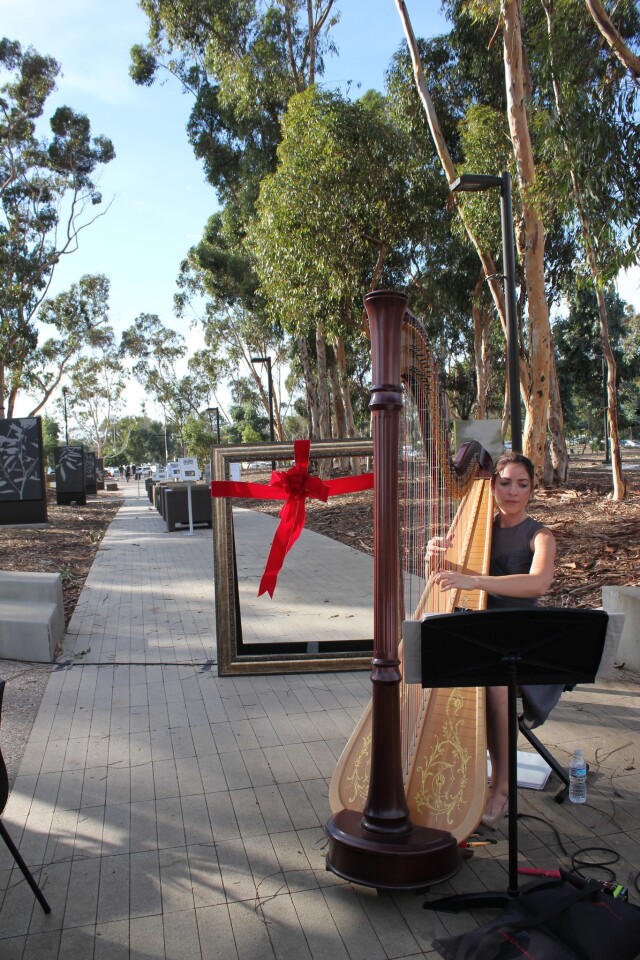 Harpist Charissa Barger plays tunes from 'The Godfather.'
(María José Durán)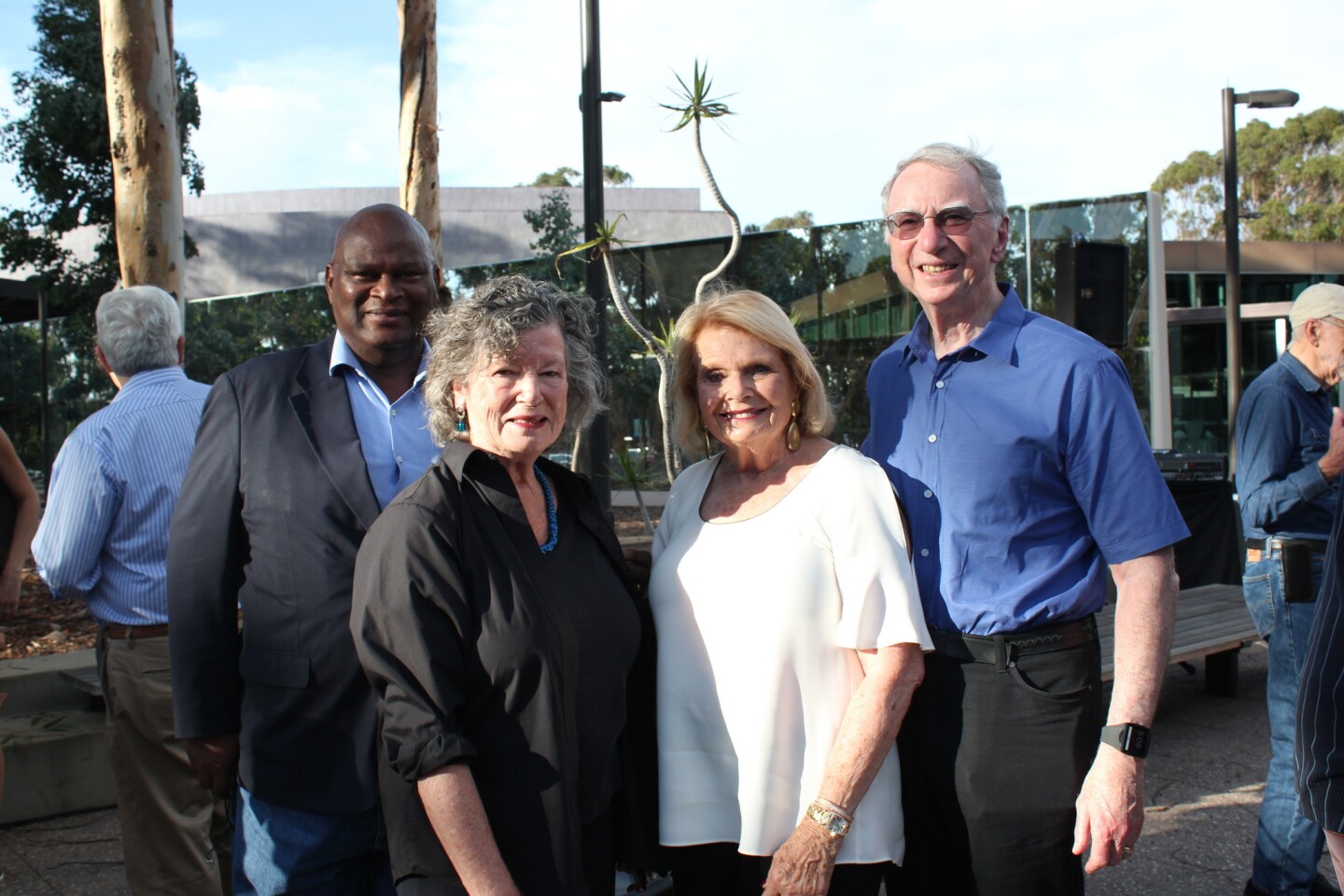 TextEditor
Cecil Lytle, Betty McManus, Joan and Irwin Jacobs
(María José Durán)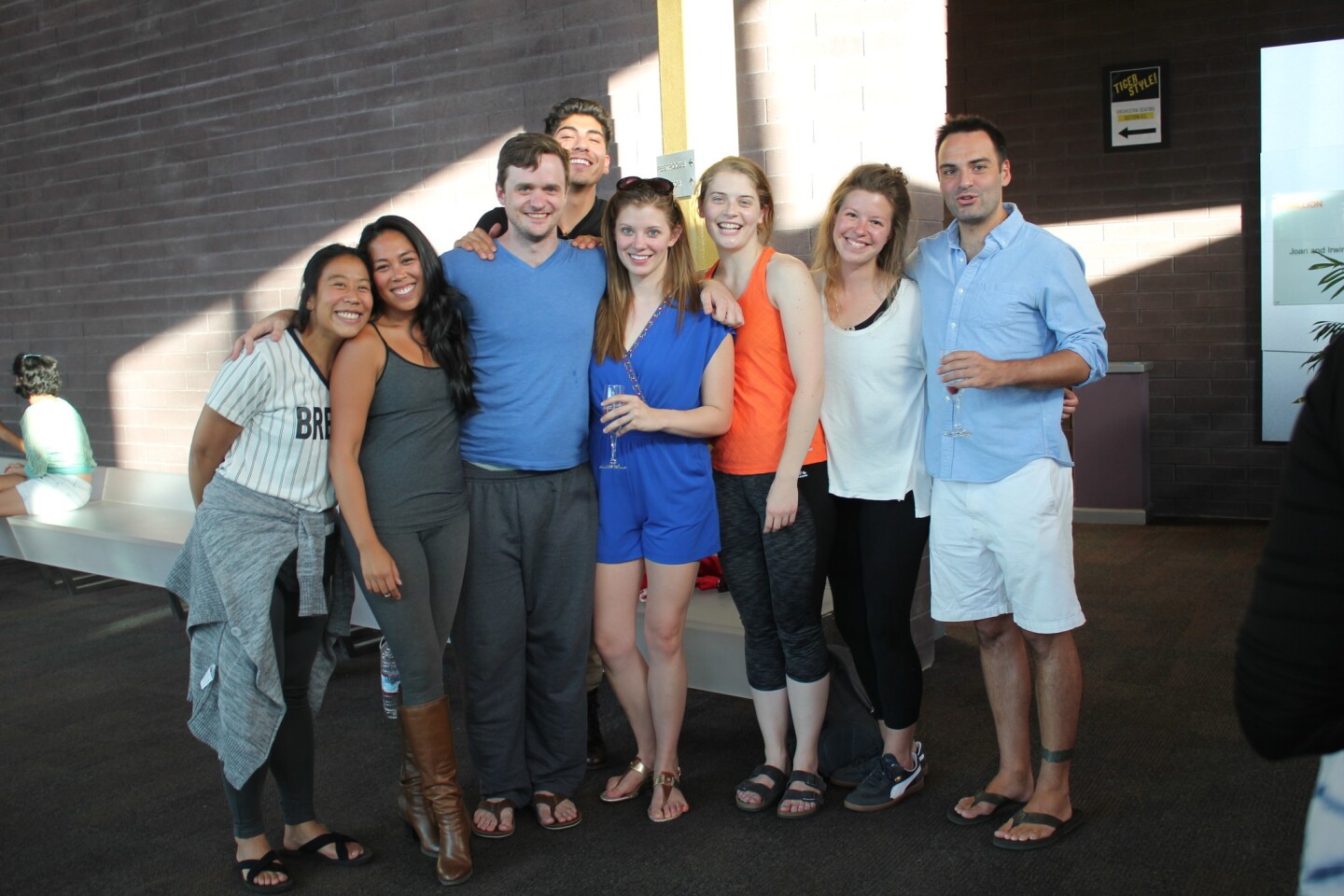 Acting students Mo Rodvanich, Nicole Javier, Brendan O'Sullivan, Enrico Nassi, Danielle Wineman, Claire Roberson, Hanna Finn, Sean McIntyre
(María José Durán)