La Jolla Shores planners weigh 'minor' renovations criteria
La Jolla Shores Planned District Advisory Board (LJSPDAB) heard two projects in November that called into question what constitutes a major renovation versus a minor one.
A minor renovation does not require a costly Site Development Permit, so applicants for the projects submitted designed the renovation plans so they would classify as minor. Both will be heard again and possibly voted upon in January.
The Board uses a City set of criteria known as Bulletin 621 as its "guiding light," said LJSPDAB chair Dan Goese. The bulletin provides seven criteria against which an addition or renovation can be measured to determine whether it qualifies as minor.
Among them are the size of the addition as a percentage of the total existing square-footage. Generally additions that increase floor area by 10 percent or less will be determined to be minor in scope, provided remaining criteria are also satisfied. Additions that increase floor area by more than 10 percent may also be minor in scope, again depending on how remaining criteria are met.
Other items on the list look at setbacks, added height and how the change affects views.
7855 La Jolla Vista Drive
The first project is a whole-house remodel at 7855 La Jolla Vista Drive. The house would be torn down to the studs and rebuilt with 681 square feet added to an existing 4,726 property.
Goese said the project would be "a first for me" because "the numbers are in the ballpark, in terms of incremental, as far as what we consider minor. But I've never seen a project come forward that looks (to qualify as) a minor renovation when it's being torn down to the studs. This would be a real test for us in terms of pushing a limit we have never pushed before."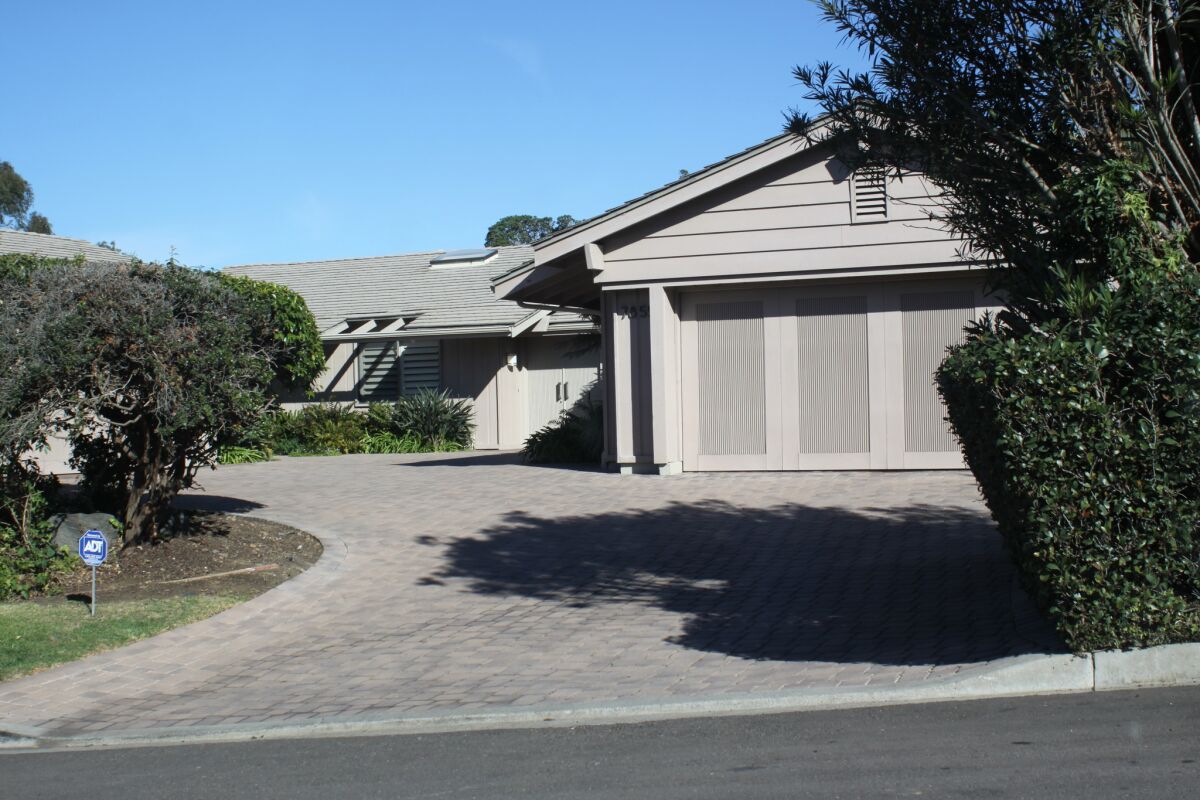 Explaining some of his design choices, applicant builder Colin Hernstad explained: "If we're going to go with a major renovation, we could demolish the entire house. The burden on this whole design process was to meet the existing rules as we understand them and comply with those elements (to qualify as a minor). The project was planned to be a minor. That was the motivation."
The project adds 14.5 percent to the square footage, whereas 10 percent generally qualifies for a minor. "We are keeping the content of the home the same at four bedrooms. We are going to demolish it down to the studs and convert it from a ranch-style home to something new. We are retaining 62.5 percent of the existing walls intact," Hernstad said.
The north setback was reduced from 11 feet to five feet. "The reason we're doing that, and we debated it quite a bit, is we wanted to create strong access and symmetry for the design of the house. The neighbors are aware of what we're doing and supportive of the remodel," he added.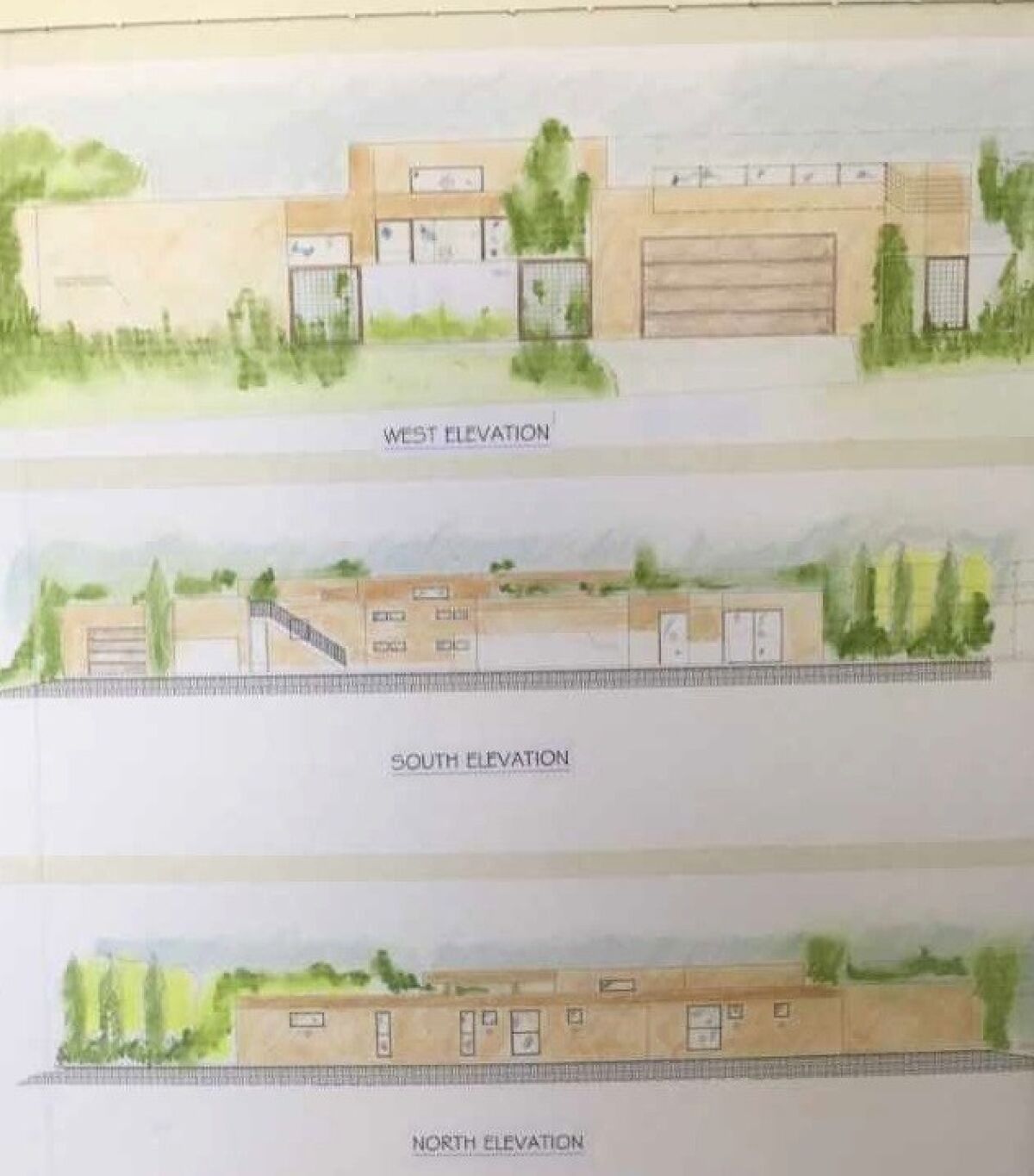 However, trustee Bert Lazerow said he was troubled by the decrease in setback over part of the house, and the "fortress-like aspect you get from the street," suggesting the view would be negatively impacted. There was also no documentation proving the neighbors are in support.
Motions countered back and forth between whether it qualified as a major or minor, but none passed, so the applicant opted to return in January.
Lazerow concluded: "I just don't see this as a minor remodel, we have a number of conditions for a minor remodel and this violates three of them."
A second project would add 411 square feet to an existing 1,812 square-foot (with 1,400 square feet of habitable space) property at 1953 Hypatia Way.
Applicant architect Tim Martin explained: "I was charged with designing a remodel addition that would not take us through a long discretionary process. There is no interest here in submitting for a Coastal Development Permit or Site Development Permit. When I looked at the criteria … (for) a Site Development Permit, that process has changed quite a bit over the years and the criteria for that has changed, but we tried to stay under (the threshold) of that. The client is trying to avoid a discretionary permit because of the money it takes and the time it takes, and in some cases, the onerous review it would take. This project won't happen as a major."
The work would involve removing the roof to add the proposed height, but would not tear the walls down to the studs. Additions include about a foot to the overall height on the hillside property (the height would not block the view to the neighboring house because the adjacent house is up the hill), one bedroom and a projecting balcony. Half of the setbacks would remain, the other half reduced.
Trustee Andrea Moser opined that the new house would look "much, much better" than what is currently there. "I don't see this as apples to apples with the project we were previously discussing because of the nature of the neighborhood. I look at this as an improvement, and if you could show the neighbors feel the same way, I'd be on board with that. I don't see anything that would preclude me from voting that this is a minor (renovation)."
— La Jolla Shores Planned District Advisory Board next meets at 11 a.m. on a January date TBD, at La Jolla Rec Center, 615 Prospect St.
Get the La Jolla Light weekly in your inbox
News, features and sports about La Jolla, every Thursday for free
You may occasionally receive promotional content from the La Jolla Light.