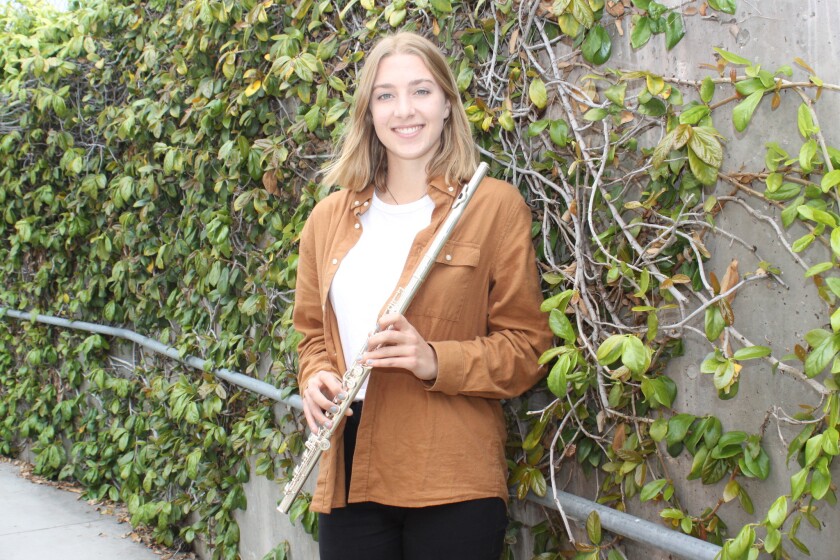 A La Jolla High School student and her music teacher are among the inaugural San Diego Unified School District Visual and Performing Arts Department (VAPA) Spotlight Award winners. Senior Grace Dessert is one of three district students to receive the Artistic Growth Award, and teacher Michael Fiedler is one of seven winners receiving the Creative Leadership Award.
The honorees will be recognized at the Spotlight on VAPA Reception, 1:30 p.m. Sunday, April 29 at Copley Symphony Hall, 750 B St., downtown San Diego.
According to a District release: "These awards are intended to shine a light on some of the many successes happening across our District at all levels and in all disciplines of the visual and performing arts. … Awardees were nominated by the SDUSD VAPA stakeholder community, which includes teachers, parents, community arts partners, administrators and students. The winners were selected by a committee that included representatives from the District's VAPA Advisory Council, VAPA Department, and the newly formed VAPA Foundation."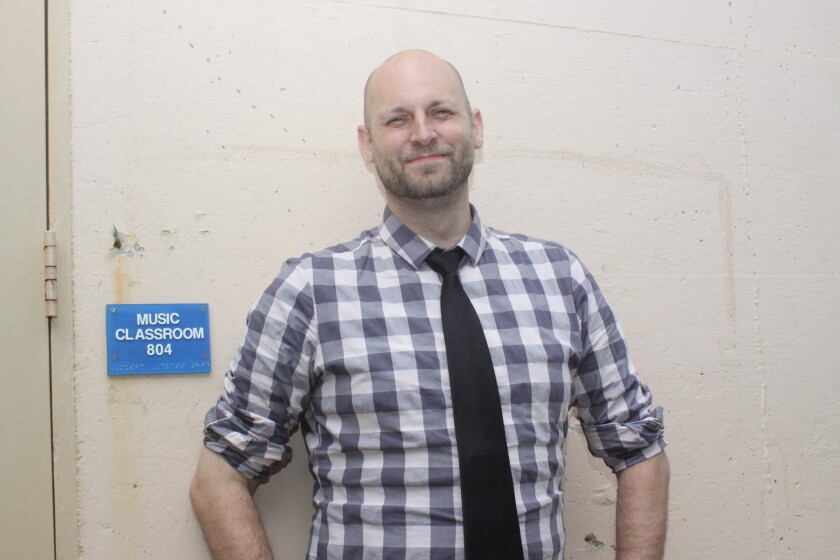 Fiedler said he nominated the 18-year-old multi-instrumentalist (with a focus on flute) due to her steady musical progression. "The idea of an Artistic Growth awardee to me is a student who started in one place and made their way to another place musically, growing more than even they thought they had," he said.
Reflecting on his history with Dessert, Fiedler said: "When I heard her play flute (freshman year), I coerced her into joining the marching band. The band needed students who were strong in their instruments — good musicians with good attitudes. I could see right away that Grace was someone who could be a leader if she wanted to. Along the way, it became something she wanted to do.
"I don't know how or when that happened, but from there, she's been a force for the music department. She's involved in multiple classes (including the audition-only chamber ensemble) and the leader of the marching band."
In her high school tenure, Dessert has spoken at board of education meetings advocating for music education, performed in the jazz band, joined outside-the-classroom jazz ensemble, participated in the UC San Diego jazz camp, and is in her second year of honor band.
"She has been exploding with all kinds of musical talent," Fiedler said. "People respect Grace a lot in the music community, and many want to see her recognized."
The feeling seems to be mutual. Dessert said Fiedler is "the best music teacher I could ever imagine." It's not known who nominated Fiedler for his award, but Dessert's attitude would suggest it was inevitable.
"Honestly, it can be hard to have an enthusiastic music department because not a lot of kids play music or value music, but Mr. Fiedler puts in so much work and effort, he makes this community of musicians the best it can be," she said. "Mr. Fiedler makes everyone feel welcome. I've grown so much as a flute player, and Mr. Fiedler has definitely pushed me and shown me what I can do."
Starting out young
Fiedler said he grew up in a musical family, with a mother who plays the flute and who encouraged his musical instruction. "Some families have chores like washing dishes or taking out the trash," he explained. "In our house, everyone had to take a music lesson from mom. By age 7, we had the choice to continue or stop. My older sister and younger brother kept going, but I stopped. I didn't play anything at all again until maybe fourth grade. I wanted to join the band class in school. It took off from there."
Dessert said she, too, started learning an instrument at a young age. "I took piano lessons, but it didn't go well," she said. "Since I went to Mission Bay Montessori Academy, 75 percent of the students there play music. They all begin in second grade, and there's this band fair where students are encouraged to try different instruments. It's like a rite of passage. I picked the flute."
Of the award, she said: "It's cool. I've never won anything of this level of significance and I've very honored."
Fiedler added: "I'm always honored to be recognized for anything … and this seems to be one that is really significant because we're being recognized by a large group of people. It's an honor to be blazing a trail."
---