La Jolla Recreation Center program changes ahead: Holiday dance canceled, kids gymnastics camp returns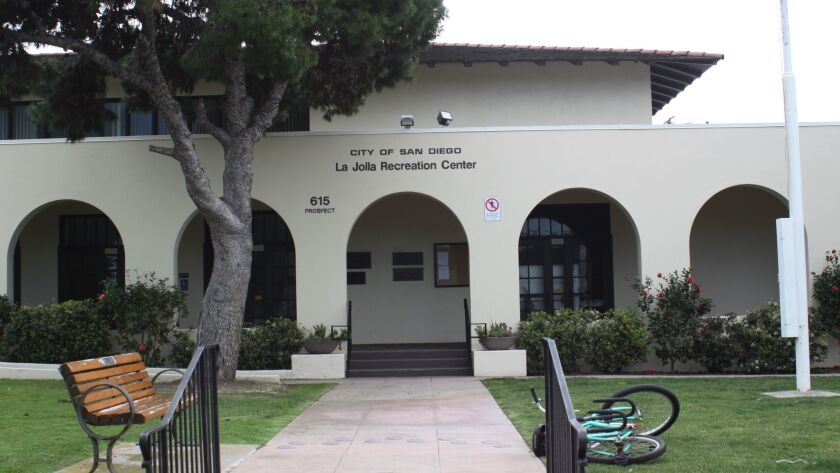 Those who enjoy the activities offered at La Jolla Rec Center will see some changes in the program lineup in 2017, with the return of a gymnastics camp, the loss of the holiday senior dance, and more, as discussed during La Jolla Park & Recreation, Inc.'s Jan. 31 meeting.
The board also helps manage the adjacent La Jolla Tennis Club, and reviewed a repair project necessitated by recent rains that it would embark on as soon as funding is available.
SuperStar is back
SuperStar Gymnastics, which offered summer camps and regular classes at the Rec Center for 13 years, was recently cut due to scheduling conflicts and low turnout, but owner Katie Pentland made a presentation to the board hoping to be reinstated. The board approved the return, but for summer camps only.
After showing a promotional video about the program that was filmed at the La Jolla Rec Center, Pentland explained, "I was devastated when my contract was cut, but I understand there was a conflict of dates and a miscommunication where I had another class and didn't know I had a class scheduled here (so I didn't show up) ... and the minimums weren't always being met. But I'm willing to reduce my minimums as a compromise."
The summer camp will consist of two sessions: one for ages 3-5 in the morning and another for older children that lasts all day. "My camp includes gymnastics, dance and cheer, with performances at the end. There are also theme days, such as Diva Day and Pirate Day that the kids enjoy," she said.
Farewell holiday dance
After a brief discussion on scheduling the Rec Center's regular senior citizen dances — themed Cinco de Mayo, Aloha Luau, and Holiday — the board unanimously opted to do away with the December event.
"One of our biggest expenses, believe it or not, is party supplies for events we do throughout the year," said Park & Rec chair Cindy Greatrex. "And we tend to overpay because we buy the supplies at the last minute to meet the theme. If you buy Christmas supplies in March, they are much cheaper than they are in November. I thought we should create a schedule of how many senior dances we want to have in 2017, and their themes, so we can shop in advance and publicize the event in advance."
However, member Bill Robbins noted, "The Holiday Dance has low attendance … in La Jolla, there are other Christmas events and people travel. There are also New Year's Eve parties and we don't want to compete with other similar events. If the events are expensive and we are catering to a very small crowd, we need to stick with specialty events that only we do, like the Cinco de Mayo and Aloha."
Added member Carolyn Parrish, "I've been wanting to cut down on the number of dances for some time. I absolutely agree to keep the two big ones, focus on those, grow them and shop for them in advance."
Mad Science on the chopping block?
Prompted by low turnout and high rate of refunds, Greatrex suggested canceling the annual Mad Science summer camp. "The problem is the curriculum is dated ... think creating friction with a balloon to make your hair stand up," she said. "Kids today don't want that anymore." She further pointed to competition from the frequent, free science programs offered at the nearby La Jolla Library.
Greatrex said, as a possible science alternative, she is working with UC San Diego to bring a coding camp to the Rec Center. "I often ask people what they want to see here, and I've heard more than once that kids want to learn coding, so I'm exploring how to bring that here."
The fate of Mad Science was tabled to next month's agenda.
Tennis Club assistance
La Jolla Tennis Club manager Scott Farr presented two repair projects caused by the recent rains that are "out of our budget" and needed to be handled promptly. One of them, which involves repairing or resurfacing a wall that is shared with La Jolla Rec Center playground, was tabled pending the larger redevelopment of the playground.
"The rains did major damage to a single tennis court, and normally to resurface it would be $4,500, but to resurface this one after such rain damage would be $12,000," Farr said. "We actually have someone who wants to contribute to this project, but they can only contribute to a 501(c)3, so we are hoping this board can accept the donation and pay the contractor."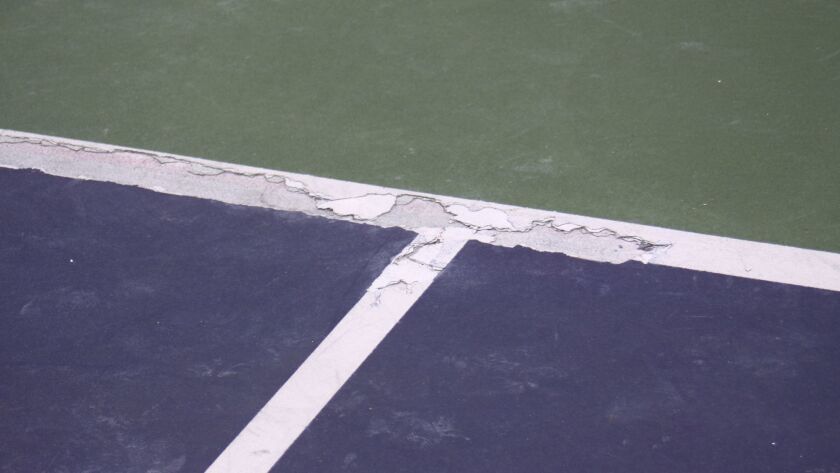 Greatrex said to accrue the balance, the board would have to look at what it could contribute, what it could get from a beautification fund from the San Diego City Council and what could be raised from donations in the community. The board later voted "to see if we can help the Tennis Club with their grounds area" and will hear, and vote on, final numbers at next month's meeting.
— LJP&R next meets 5 p.m. Wednesday, Feb. 22 at La Jolla Rec Center, 615 Prospect St. bit.ly/ljreccenter
---
Get the La Jolla Light weekly in your inbox
News, features and sports about La Jolla, every Thursday for free
You may occasionally receive promotional content from the La Jolla Light.